Independent N¤E¤R¤D Review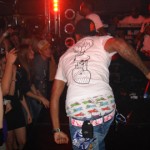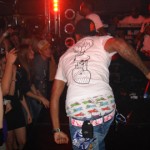 "Thank you for your eclectic taste," Pharrell Williams told the crowd halfway through N¤E¤R¤D's energetic 80-minute set. He was undoubtedly referring to the diverse musical genres his band explores, from the Hendrix riffs of "Backseat Love" to the Beatle-esque "Stay Together". Pharrell even pays tribute to his beloved Steely Dan – for 10 minutes, he and the crowd were happy to stand back and watch the band perform an interlude. This was the place I wanted to be right now. Watching one of hip-hop's most popular and talented purveyors collaborate with fellow Neptune Chad Hugo and schoolfriend Shay, producing brisk beats that get you moving and whose lyrics switch from PlayStations to unlatching a girl's bra.
But there was an early bum note, when Hugo left the stage during the opener, "Anti Matter". He never returned. It was unclear why, but it did mean that the mellow chords that flow through "Run To The Sun" and "Maybe" are missing. These cuts still sounded great, but Hugo's knack for Stevie Wonder-style chord progression are a vital part in the rock/soul combo the band achieves. Ranging from the hip-hop of "Brain" to drum'n'bass in the current single, "Spaz", N¤E¤R¤D have the ability to cross genres but still serve as a refreshing act in what tends to be a monotonous musical industry. In short, Pharrell wants to have fun, and this live performance supported this statement, as he pranced all over the stage, dancing crazily and often stopping to wave to screaming girls in the crowd.
Towards the end of the night, he brought out two young teenage boys, and promises them that the crowd will jump manically if they do. Cue the dirty funk of "Lapdance", and a whole room moshing, losing their inhibitions and simply having a good time. A bra thrown on to the stage that was picked up by a grinning Pharrell was the perfect image for the night, which ended with the group's most celebrated songs. In similar fashion to "Lapdance", the band mustered a number of girls to stand on stage, this time in a line. The excitement in the venue grew as everyone knows which song was about to be belted into. Finishing with the sexy and infectious "She Wants To Move" and a rendition of the White Stripes's "Seven Nation Army", N¤E¤R¤D confirmed their undeniable value in today's music industry.
*independent.co.uk