Pharrell To Replace Simon Cowell On American Idol In 2011?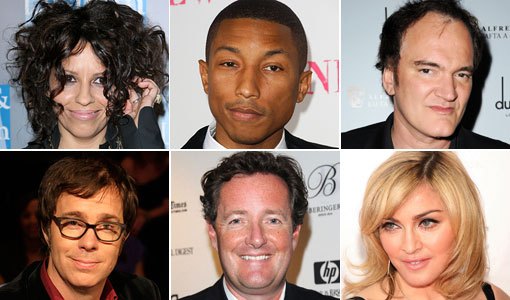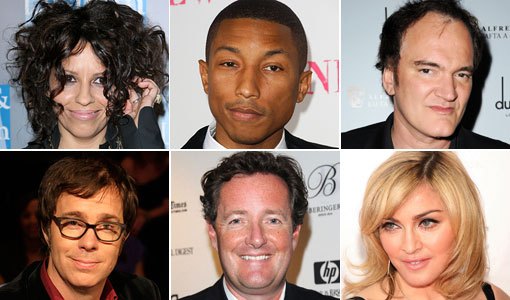 American Idol announced that season 9 of American Idol is Simon Cowell's last. The outspoken, quiet but crude judge will be replaced in the 2011 season of American Idol, though the replacement judge has yet to be chosen. American Idol has, however, released a few options for Idol fans to banter over. They are listed below, along with a brief description:
Linda Perry: The megaproducer (and former 4 Non Blondes frontwoman) is reportedly a perfectionist in the studio and has helped powerhouse vocalists like Pink, Christina Aguilera, and Adam Lambert reach impressive artistic heights. Knowledge of what it takes to make a hit record combined with live performance experience could make her an interesting, offbeat choice. And wouldn't it be refreshing to see a woman in the role of judges' panel tough-guy?
Pharrell Williams: Like Perry, Williams (as one half of the Neptunes) has written and produced an impressive collection of chart-toppers (for Beyonce, Gwen Stefani, Jay-Z, and Justin Timberlake), and he, too, has plenty of on-stage experience thanks to his stint in N*E*R*D. So in other words, he's more current than Randy, hipper than Simon, and less infuriating than that table-banging monster. Talk about a win-win-win!
Quentin Tarantino: He was pretty terrific guest-judging "Movie Soundtrack Night" during season 3, and if Seacrest can do a morning radio show, E! News, red-carpet coverage, and produce that stank Kardashian show while hosting Idol, surely Tarantino can juggle a little movie directing with his new critiquing duties, no?
Ben Folds: My colleague Ken Tucker already made the Folds-as-Idol-panelist case after his gig on NBC's The Sing-Off (while PopWatch tastemaker Wendy Mitchell wanted to give the guy his own show!). Plus, several of you gave Folds a shout-out in the comments section of my "Idol will be okay!" blog item yesterday. But as someone who was out of the country for much of the show's run, I have to ask: Is Folds acerbic enough to do the job properly?
Madonna: Okay, so she has a sort-of British accent, but let's not DQ her from the gig just yet. Think about it: Her Madgesty is cantankerous and outspoken, completely comfortable with a massive audience, and as the former head of Maverick Records, has a good idea of what it takes to launch a major-label artist (like Alanis Morissette, for example). Plus, you just know she'd kill for a venue to keep her pop-cultural relevancy well into her 60s. I'm kind of loving this prospect, and if it happens, I'd like to be rewarded with a five-figure salary and a producer credit from Simon Fuller.
Who do you think will replace Simon Cowell?
*sodahead.com
*popwatch.ew.com