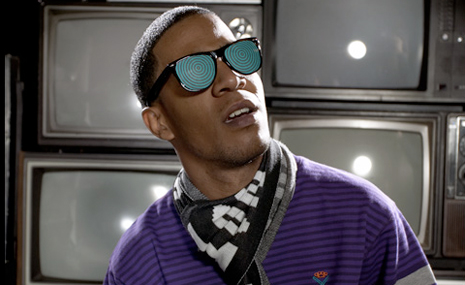 Update: January 14th
Kid Cudi recently announced that he will be renaming his upcoming sophomore release. The Ohio native, whose hit 'Day 'N' Night' launched him into the limelight in 2007, previously stated that his new album would be entitled 'Cudder,' a play on his name, but has now modified it to 'Cudder & The Revolution Of Evolution.' Cudi, who is nominated for three Grammy awards this year, has already recorded songs with Snoop Dogg, Travis Barker and Pharrell for his second effort. The rapper will also appear in the upcoming HBO series 'How to Make it in America' — a New York City version of executive producer Mark Wahlberg's popular show, 'Entourage.'
Update: January 9th
Kid Cudi talks around 1:14 about a "Monstrous Club Joint" he just finished with Pharrell. Thanks to pappoo.