Chrisette Michele Working With The Neptunes For 3rd Studio Album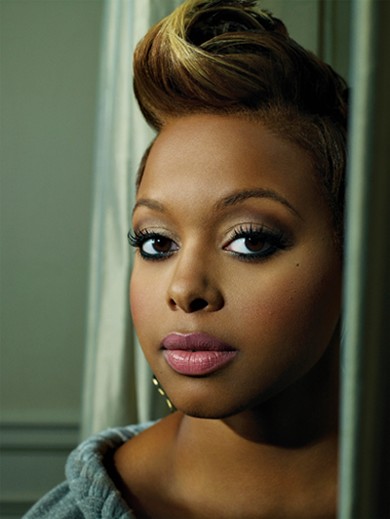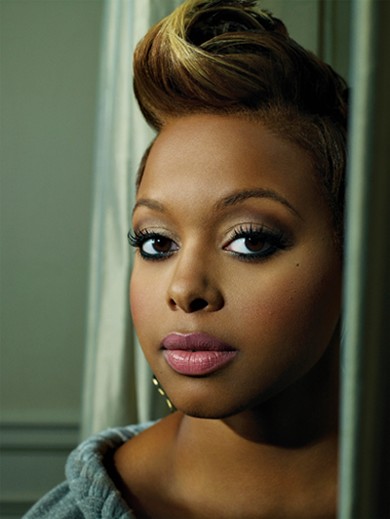 Chrisette Michele Payne (27) known professionally as Chrisette Michele, is an American R&B and soul singer–songwriter on the Island Def Jam Music Group. Michele was born in Central Islip, New York, and grew up in Patchogue to parents who worked as deacons to their church. This connection inspired her to reflect on childhood memories in her own debut album. She sings in a jazz style reminiscent of singers such as Esther Phillips, Sarah Vaughn, Jill Scott, Macy Gray, Erykah Badu, and Ella Fitzgerald. Chrisette already released 2 studio albums. She's been recently in Miami with The Neptunes to work on her 3rd Studio Album (Untitled). According to Jerry "Mr. Live-N-Direct" Bagley's Blog, who was in the studio while Pharrell & Chrisette Michele have been working, the track they did is called 'Dancing Shoes' and Jerry "Mr. Live-N-Direct" Bagley also revealed how they came up with the tune and inspired them for the record. Here is what Jerry "Mr. Live-N-Direct" Bagley wrote on his blog from the Pharrell &
Chrisette Michele's Session.
"My schedule for my first full day in Miami was to go into the studio with legendary, multi-platinum and super-producer from The Neptunes, Pharrell. I was doing a behind the scenes look at how Pharrell actually nurtures artists and gives them guidance and direction when he's actually sitting down and constructing a beat for them. Putting together a track and producing the record is more than just tapping drum pads and playing piano riffs for an artist when you're describing Pharrell. Pharrell actually becomes one with the music. He can esthetically see the music in full color as it's being created. It's like the music has a life of it's own. Watching him work was like watching poetry in motion. A master at work. It was inspiring."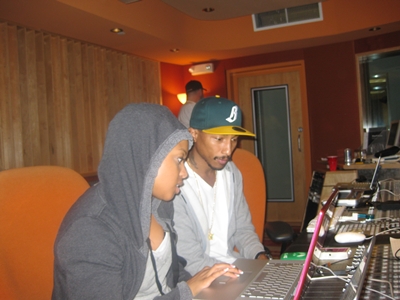 "And I was blessed with the opportunity to be in this particular recording session with Pharrell and one of the hottest up and coming R&B Divas and superstars in the making, Chrisette Michele. Seeing the two musicians bounce ideas off each other creatively was magical. It was like watching one of those old karate flicks where you had the teacher and his student trading ancient Chinese proverbs. But Pharrell wasn't a teacher in a negative or condescending way, but more of a teacher in regards to creating a path to show Chrisette, I've been there and done that. Take this risk with me. Let's test the boundaries of the creative process and take it somewhere we haven't gone before. Chrisette became this living, breathing canvas open to the art of music and all of it's wonderful colors. And the masterpiece that was created musically was "Dancing Shoes"."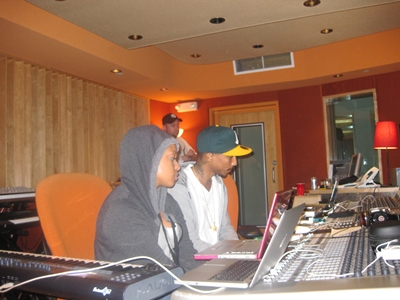 "One of the most poignant and memorable moments for me in the studio with Pharrell is when he went "digging" in the crates and pulled out a classic Minnie Ripperton record called "Reasons" and played it in the studio. The reason he played it was to show you how a singer could take life's hardships and put it into their music by singing about it, but at the same time being inspired and able to overcome those adversities through the words that they actually sing. It was a powerful moment. And just to show you the range that Pharrell has, he played two totally different songs he produced recently. One for a major superstar male R&B singer that was lush with R&B vocals and instrumentation, while the second was for a super-huge female pop superstar (who I can't say who) that was totally left field on some Lady Gaga shit with that Neptunes feel to it. Way out the box." Can't wait to hear this collabo right here and check out Minnie Riperton' Reasons from 1974what a great tune from her R.I.P., thanks to Fantastical.
*livendirect.tv
*islanddefjam.com
Chrisette Michele – 3rd Studio Album (2010)
– Dancing Shoes
Minnie Riperton – Reasons (1974)
This is the tune that inspired Pharrell while working on 'Dancing Shoes' for Chrisette Michele.