Usher – Raymond VS. Raymond (Official Tracklist & Credits)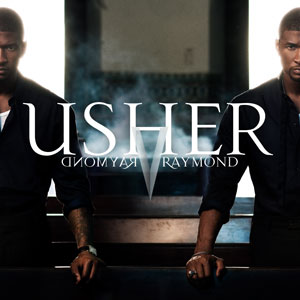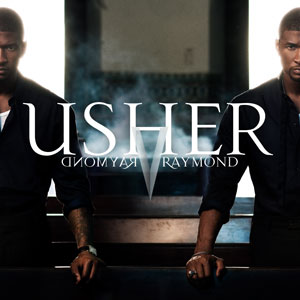 It looks like The Neptunes produced ' Certified' didn't make the album but the sad thing about this album is  9 out of 13 tracks have already leaked which sucks but album is out march 30 for those who wants to pay for the 4 unreleased songs.
Usher – Raymond VS. Raymond (2009) (March 30th)
01 – Monstar (Jimmy Jam & Terry Lewis)
02 – Hey Daddy (Daddy's Home) feat. Plies (The Runners)
03 – There Goes My Baby (Jim jonsin)
04 – She Don't Know feat. Ludacris (Bangladesh)
05 – Mars VS. Venus (Jimmy Jam & Terry Lewis)
06 – Get In My Car feat. Bun B. (Polow Da Don)
07 – Foolin' Around (Brian Michael Cox & Jermaine Dupri)
08 – Love All Y'All
09 – So Many Girls (Danjahandz)
10 – Lay You Down (The Cornaboyz)
11 – OMG feat. (Will.I.Am)
12 – Lil' Freak feat. Nicki Minaj (Polow Da Don)
13 – Papers (Zaytoven)
*thisisrnb.com

Updated: February 9th
Hey, Usher, better late than never! We hear the crooner has had his latest CD, which was supposed to be released Sunday, pushed back until March 30. Why the delay? A source at the "Confessions" singer's record company says Jive Records refused to put Usher's album out until he signs with a new management firm. Apparently the crooner and his mother — and former manager– Jonetta Patton are officially on the outs and severed their professional ties in late November 2009.
Usher – Raymond VS. Raymond (2009) (March 30th)
– Certified feat. Pharrell