Bono – American Prayer (Pharrell Williams)



American Prayer is a 2003 song Co-written and produced by Bono of U2, Dave Stewart of The Eurythmics, and Pharrell of The Neptunes. The song, which "reflects the hope that America, and American Christians in particular, will respond to the AIDS Crisis", was during Bono's Heart of America tour. "Myself and Dave Stewart of the (rock band) Eurythmics have started on this tune, It's kind of my paean to America, as a fan. … It's about remembering what's great about this country." said Bono back in 2003 to USAToday. A live performance was given by Bono, The Edge, Beyoncé, and Stewart on November 29, 2003 that has been released on Nelson Mandela AIDS Concert: African Prayer (2004), the benefit concert for Nelson Mandela's AIDS awareness campaign named 46664 after Mandela's prisoner number.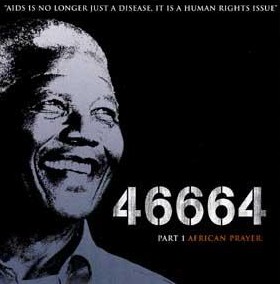 The song has also been performed by the final six contestants on Idol Gives Back four years later on April 25, 2007 but it was Dave Stewart who reworked the song in 2008 after concluding that Barack Obama represented "the embodiment of a new anthem for change", seeing him as the continuation of the work of Rev. Martin Luther King, Jr.. He also produced a music video with a number of other celebrities, releasing it on YouTube and Huffington Post on August 21, 2008 just prior to the Democratic National Convention, 2008, you can check the video below.
Bono – American Prayer feat. Dave Stewart, Forest Whitaker, Amy Keys, Macy Gray, Jason Alexander, Colbie Caillat, Whoopi Goldberg, Joss Stone, Buju Banton, Ann Marie Calhoun, Barry Manilow, Linda Perry, Cyndi Lauper, Sergio Mendes, Herbie Hancock, Mike Bradford, Margaret Cho, Cindy Gomez, Speech, Joan Baez, Daedelus, Pamela Anderson, Peter & Gordon, Sierra Swan & Nadirah X
Bono – American Prayer feat. American All-Stars (04′)