'Starcase' To Be On Buddy's Debut Mixtape 'Idle Time'

According to Shae Haley's group Christian Rich, The Neptunes produced 'Starcase' will be on Buddy's debut mixtape 'Idle Time' that will be out soon. Christian Rich also confirmed via twitter that they will work with Buddy, thanks to SonicNERD.
Updated: March 20th
'Staircase' Is Buddy's Tune And Not Kendrick Lamar's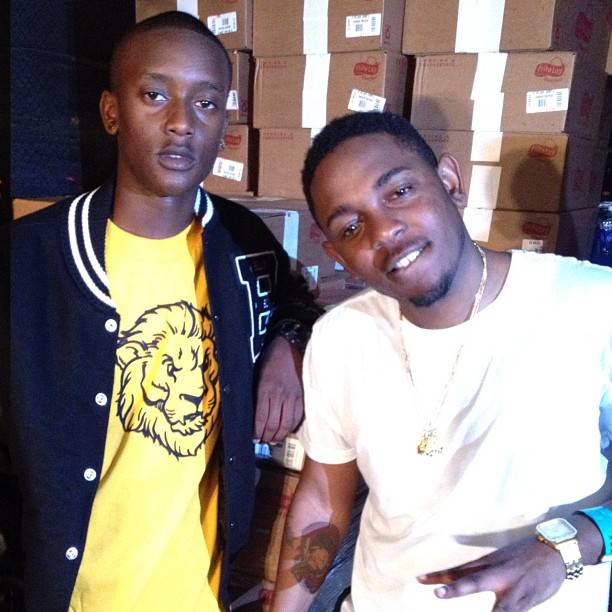 Kendrick Lamar tweeted this morning that we should give credits to Buddy for his new record 'Staircase' produced by The Neptunes and he is just featured on it, I just hope that tune will be on Buddy's debut album and not on the mixtape cuz that tune rocks!

Updated: March 18th

Here is one of the six tracks that Kendrick Lamar did with The Neptunes last year for his debut album 'Good Kid In A Mad City'. That explains also the picture with Buddy and Pharrell in the studio back in August 2011, so that means that Buddy will feature on the tune 'Staircases', but its unclear right now if its a single, nonetheless that sounds dope and we finally got to hear some live drums on a neptunes beat again, check out the tune below from the SXSW performance, thanks to BlueSky2308.
Buddy – Untitled (2012)
* Staircases feat. Kendrick Lamar