Four Neptunes Tracks On Game's New Mixtape 'California Republic' (Proper No DJ) (Update)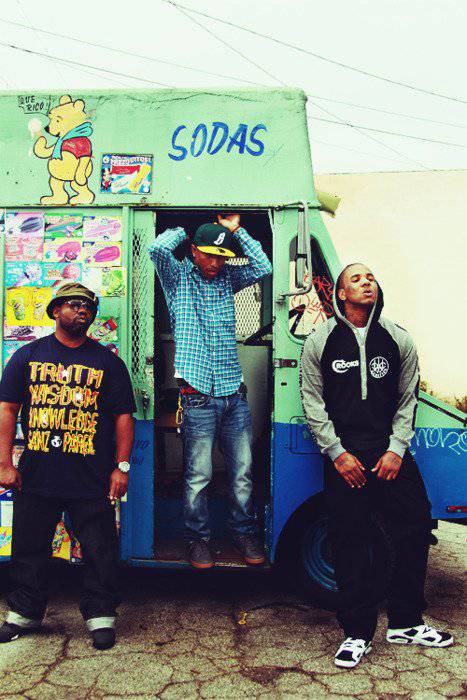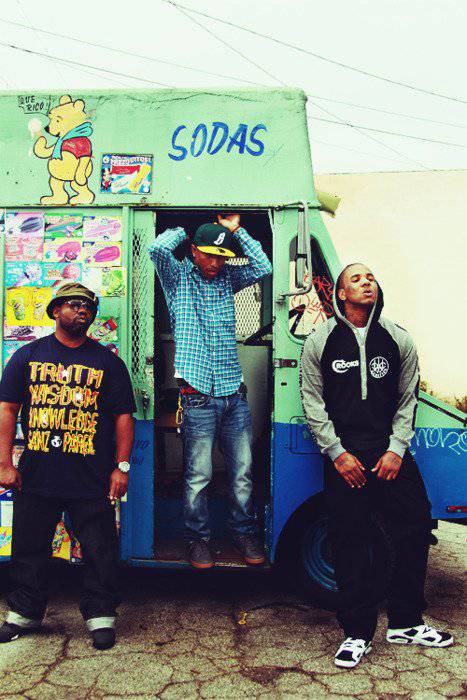 DJ Skee released Game's 'California Republic' mixtape with No Tags yesterday including the Four Neptunes Tracks, so make sure to cop the tunes below.
Game – When My Niggas Come Home feat. Pharrell, Snoop Dogg & Rhea

Game – It Must Be Tough feat. Pharrell & Mysonne

Game – They Don't Want None feat. Pharrell & Shyne

Game – Roll My Shit feat. Snoop Dogg

Updated: April 6th
I've managed to remove all tags from The Neptunes tracks from Game's new mixtape, 'California Republic', so y'all enjoy it, and how dope is Roll My Shit, thats some real Gangsta shit right there. The Neptunes bring their best Dr. Dre impression The Chronic-like. I don't understand why that didn't make the final cut on the R.E.D. album. I've forgot also to mention another leftover from The R.E.D. Album that is produced by The Neptunes that didn't make which is 'She'll Look Good To Me'.
Updated: April 5th
Is it christmas already?? Game dropped his new mixtape as promised today with not 2 or 3 but 4 Neptunes Tracks on the mixtape, including Just Blaze, Cool & Dre, Lex Luger, Boi-1da, Mars among others. It's safe to say that this ain't really a mixtape, sounds like a godamn album to me, besides that, it looks that all Neptunes x Game Tracks leaked on this mixtape besides 'L.A. Girl feat. Pharrell & Chris Brown' which was planned to be released back in 2010 as a R.E.D. album single but it never got released. So what is your favourite Neptunes Track of the four tunes, I gotta go with 'They Don't Want None' which is also known as 'Bounce that leaked last year without Shyne and 'Roll My Shit feat. Snoop Dogg' is pretty dope too, make sure to check them all below and ofcourse, the whole mixtape is available for download.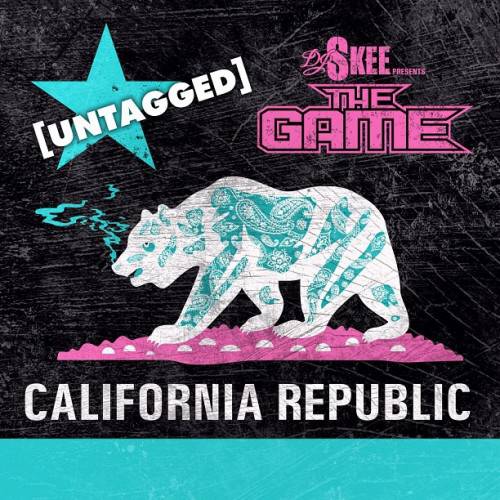 DJ Skee Presents… Game – California Republic (2012)
01 – God Speed feat. Mele (Tre Beats)
02 – Red Bottom Boss feat. Rick Ross (Just Blaze)
03 – The Drill feat. Ace Hood & Meek Mill (Cool & Dre)
04 – Hit The J feat. Lifestyle (Cool & Dre)
05 – Mean Muggin' feat. 2 Chainz & French Montana (Cool & Dre)
06 – Yonkers Freestyle Base feat. Nobody (Tyler, The Creator)
07 – Death Penalty feat. Fabolous, Eric Bellinger & Slim Thug (Lex Luger)
08 – Bottles & Rockin J's feat. DJ Khaled, Busta Rhymes, Rick Ross, Fabolous, Lil' Wayne & Teyana Taylor (Remix) (Lex Luger)
09 – Tonight feat. Mele (Tre Beats)
10 – Greystone feat. Fat Joe, Young Chris & Sam Hook (Cool & Dre)
11 – Pussy, Money, Weed feat. Kid Red, Lifestyle & Ben J. (Trigga)
12 – Gone Ahead feat. Sam Hook (Sam Kalandjian)
13 – Now That I'm Paid feat. Rick Ross & Mele (Cyfyre)
14 – Skate On feat. Lupe Fiasco (Infamous)
15 – When My Nigga's Come Home feat. Pharrell & Snoop Dogg (The Neptunes)
16 – It Must Be Tough feat. Pharrell & Mysonne (The Neptunes)
17 – She Want To Have My Baby feat. (Trey Songz)
18 – Come Up feat. Drake & Lifestyle (Boi-1Da)
19 – Cats & Dogs feat. Kobe (King David)
20 – The Logo feat. Lifestyle, Atlas & Mele (Tre Beats)
21 – The Best Revenge feat. Lyfe Jennings & Denise Janae (Young Yonny, Orlando)
22 – They Don't Want None feat. Pharrell & Shyne (The Neptunes)
23 – Bills Is Paid feat. Nipsey Hussle & Sam Hook (Mars)
24 – Roll My Shit feat. Pharrell & Snoop Dogg (The Neptunes)
sharebeast.com
*xclusiveszone.net
*californiarepublicera.com
*livemixtapes.com