Mac Miller – Onaroll (The Neptunes), Announces 'Pink Slime' EP With Pharrell (Update)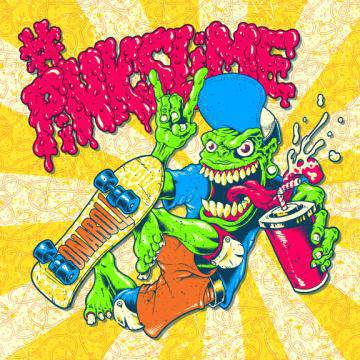 Here is a cover of the upcoming Pink Slime EP from the BBC Blog.
Posted: June 6th
After the performance by Pharrell in Cannes and Mac Miller two days ago in Amsterdam, Mac Miller promised the fans that he will initially release The Neptunes collaboration that they hyped up, and they did just right after 2 days. This tune is easily my favourite Neptunes track with Usher's 'Twisted' in 2012 so far, those beatswitches reminds me of the good old days and the passion they had back in the day when an Hip Hop artist had to release his album with at least one Neptunes track on it, and The Neptunes get more officially releases since back in the 00's. Mac Miller revealed via his twitter that 'Onaroll' is the debut single which will be featured on his new mixtape called Pink Slime. Check out the tune below.
Even with the release of his recent Macadelic mixtape, Mac Miller is already gearing up to release another batch of rhythmic madness on an upcoming EP titled Pink Slime with Pharrell. The Pittsburgh MC linked with Skateboard P not just for Two Tracks like he mentioned before, but for a complete project, which will be a collaboration effort between the two artists. On Monday the "Donald Trump" rapper took to Twitter to unveil the news to fans, tweeting that he and Pharrell have a project called Pink Slime lined up for release. Mac didn't reveal too much about the EP but he tempted fans with a possible taste, if they were able to get the phrase #pinkslime trending on Twitter. First mac posted "Pink Slime = Mac Miller x Pharrell," then teased "can yall please get #pinkslime trending so me and pharrell can drop this song?" The EP has no release date, but details are likely to become available in the near future.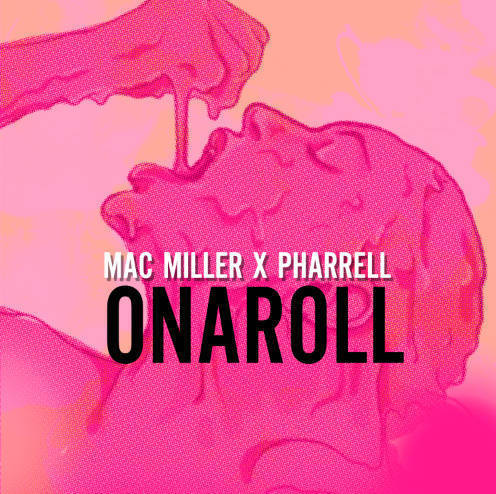 "Mac Miller deserves it, you know he's working hard. He's happy, he's very thankful, he's a super humble kid. Another kid with one of those great work ethics and that's what the game's needed," Pharrell told MTV News in February. "I did like, two crazy jams with Pharrell," Mac Miller revealed to hiphopdx.com back in december 2011. "It was dope. He's real good peoples, and I just came in there and we were just vibing. I like making songs from scratch with people. I'm not a big 'send me a beat type guy.' We came up with some real cool shit, and we did two joints…he raps on one, and on there other he just did the beat."
Mac Miller – Onaroll (12')

*mtv.com
*twitter.com/macmiller
*official.fm
*hiphopdx.com
*bbcicecream.com