Pharrell & Co. At The "Places & Spaces I've Been" Book Launch In New York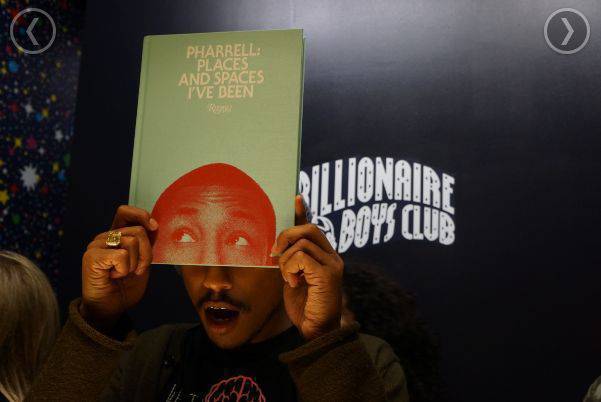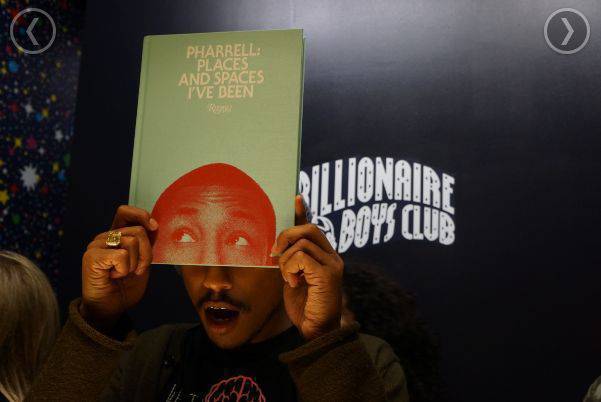 By Robbie Sokolowsky. Wednesday night, die-hard Pharrell enthusiasts braved the season's first snow storm to taking shelter in the warm confines of the Billionaire Boys Clubs' flagship store in SoHo. Bundled up in hoodies and snap backs, they all waited patiently in line for the chance to spend a few minutes with their hero, Pharrell Williams. The event celebrated Pharrell's most recent project, a coffee table book entitled "Places and Spaces I've Been" (Rissolli, $55 – Limited Edition White w/TShirt, $250).
Lorraine Schwartz, Busta Rhymes & Pharrell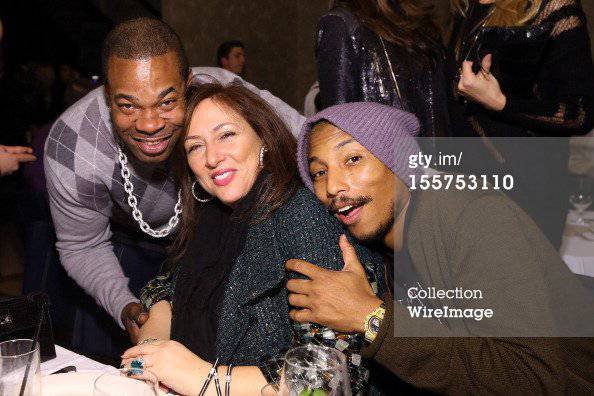 "Im not an author" Pharrell remarked last night at the event. "I had this super sick comprehensive team to help me put the book together." The list of collaborators and interviewees that comprises the book is as diverse and interesting as all of Mr. Williams past endeavors put together which include Jay-Z to Vogue EIC Anna Wintour to astronaut Buzz Aldrin and artist Takashi Murakami. Pharrell mentioned "This book is not about me", although looking through the pages, it resembles what his pictorial autobiography would possibly look like. If you are a fan of Pharrell or modern art and design with a twist, definitely pick this book up and add it to your collection. Pharrell signed a copy to our Editor-in-Chief, Jermaine Hall, that reads: "Thank you for supporting my dreams". Touche Pharrell!
*vibe.com
*n-e-r-d.skyrock.com
*gettyimages.com/editorialimages