Daft Punk Teases New Single 'Get Lucky' featuring Pharrell & Nile Rodgers On Coachella, Due Monday (April 15th) (2013)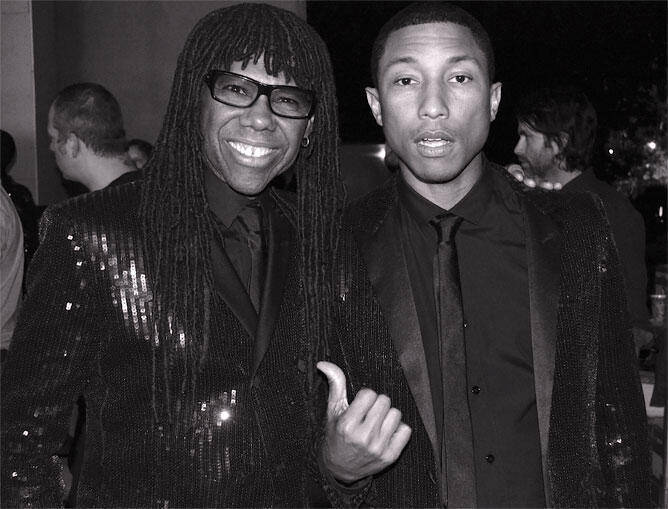 Daft Punk broadcasted a new trailer for their forthcoming album, "Random Access Memories," on the main stage jumbotrons right before the Yeah Yeah Yeahs took the stage for their 8:40pm set. The two-minute video features footage of the duo playing guitar and drums alongside vocalist Pharrell Williams and famed Chic co-founder Nile Rodgers on a funky, disco-tinged song 'Get Lucky', the album's lead single. The video caused more excitement that many of the bands playing live across the festival's six-stages, re-igniting rumours and raising hopes that the French duo might just make an in-the-flesh appearance on-stage before Coachella closes its gates on Sunday.
Pharrell & Niel Rodgers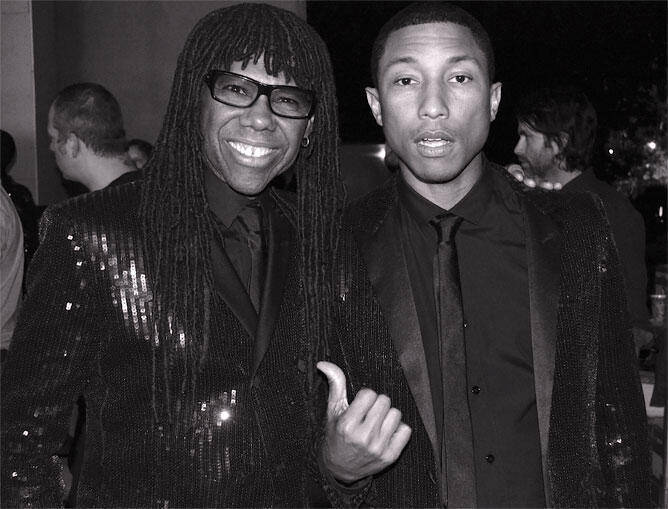 That tune is just wonderful, can't wait to hear the full tune and according to the official Tracklist to the album, the tune will be 8min18sec long. Thomas Bangalter and Guy-Manuel de Homem-Christo – were in fact standing in civilian garb on the edge of the VIP section, watching themselves on the screens with delight. (Pharrell was standing nearby, and he gave Thomas a high five afterwards.) When the screens went black, Thomas and Guy-Manuel were shown tweets from attendees giddy about what they'd just seen. Thomas grinned. "The fun part will be seeing the footage people shot when it hits the Internet," he said.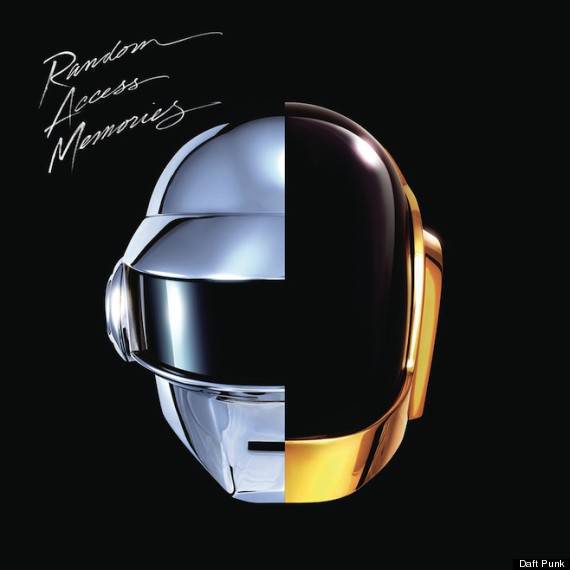 The tune is actually 5 years old and has been made back in 2008. "We were at a party for Madonna's last album," Pharrell recalls, "and I was like, You guys should have produced this! Why did that not happen? Madonna and the robots would have been unbelievable! They were like, We're working on something. I said, Whatever you do, call me – I'll play tambourine on it. They looked at each other and they were like, We'll be in touch." Pharrell wound up singing on "Get Lucky" and a stomping disco track called "Lose Yourself To Dance." I've managed to make an Edit of the Three different Live Versions, you can check out the tune below. Daft Punk's new single "Get Lucky" will debut this coming Monday, April 15. Random Access Memories touches down on Earth on May 21.
Daft Punk – Get Lucky X Electroma Clip (Astre Edit)

*rollingstone.com
*vibe.com
*facebook.com
Daft Punk – Get Lucky feat. Pharrell & Nile Rodgers (Live) (13′)

Daft Punk – Get Lucky (Instrumental (13′)