From 'Get Lucky' & 'Blurred Lines' To Future Hits, The Secret Comeback Of Pharrell Williams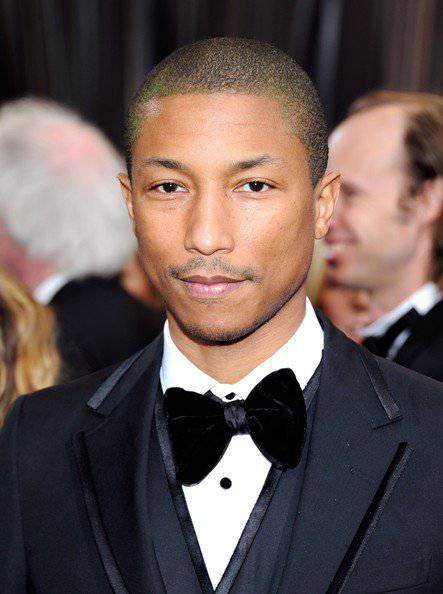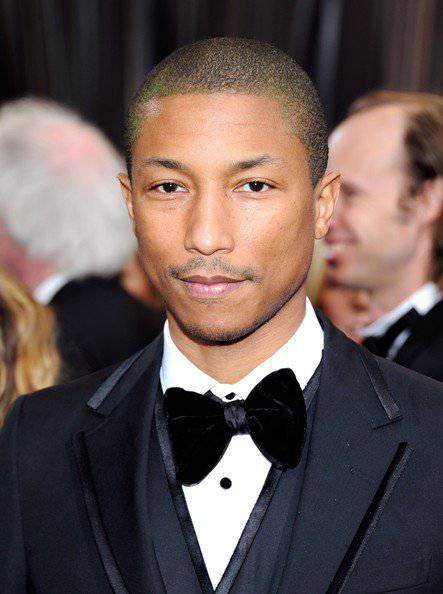 By Kevin Rutherford. He's up all night to hustle. To say Pharrell Williams ever left would be inaccurate, but as far as the head Neptune is involved, 2013 feels like reconnecting with an old friend you haven't been too tight with in a few years. Starting a decade ago and running into the mid-2000s, Pharrell was one of the hottest featured players in music. A longtime producer whose work with The Neptunes was practically inescapable, even if one didn't know who was behind the name, he moved into the realm of featured artist with Mystikal's 2000 hit "Shake Ya Ass," and followed it with a string of Top 10 singles, most notably two No. 1 hits: Snoop Dogg's "Drop It Like It's Hot" and strip club anthem "Money Maker," Ludacris' third No. 1 single.
But once "Money Maker" slid down the charts, so did Pharrell. From that song on, the singer/rapper/producer/jack of all trades faded out of the spotlight as quickly as he came, so much so that his departure from the public eye wasn't even all that noticeable unless one really thought about it. Now it's 2013, a year in which popular music can't decide what the hell it wants to do. The booming wubs of EDM still linger, morphing into arena anthems. Acts that would have found common ground on Radio Disney a decade ago rule with saccharine, innocuous love tunes. Many artists choose to revisit old trends, be it blue-eyed soul, decades-old funk or straight-up Police homages.
Apparently, we were ripe for a Pharrell comeback. During a March episode Saturday Night Live, a mysterious ad premiered in the midnight hour. Is that Chic's Niles Rodgers on guitar? Sure was. That looks like Pharrell Williams singing! Wait. WAIT. IT'S DAFT PUNK. The video was a clip for the song "Get Lucky," the first Daft Punk single that wasn't from the Tron: Legacy soundtrack (but really, who's counting "Derezzed"?) in half a decade, with Pharrell taking lead vocals. The tune seemed transported out of another era, with disco funk feel pushed along by Rodgers' old-school guitar.
Before listeners could even catch their breaths, out trotted "Blurred Lines," the groovy lead single from Robin Thicke's upcoming album of the same name. Many came for the song's R-rated music video, which had to be toned down for its YouTube version, but stayed for Thicke's soulful notes, a verse from T.I. (for whom the song marks a slight comeback in his own right) and Pharrell's perpetual, falsetto "ooh"s.) "He really has an amazing ability — like a great director, like Scorsese or Spielberg — to to see the artist and individually create something with the artist that is different from what you would create for a different artist," Thicke recently told Radio.com. "A lot of producers, they try to put their sound onto you, where Pharrell really creates something individual for the artist."
Last week, Pharrell became the first act in four years to have both the No. 1 and No. 2 songs in the U.S., with "Blurred Lines" vaulting to the top spot and "Get Lucky" nipping at its heels. Same story, different order in the United Kingdom, where "Blurred Lines" recently became the second-best-selling single of 2013. The champion so far? "Get Lucky," of course. It could be the euphoria of his first No. 1, but Thicke does not hesitate to call Pharrell "one of the great hit-makers of the last 20 years." Kelly Rowland, whose just-released album Talk A Good Game features two Pharrell-produced songs, "Street Life" and "Stand In Front Of Me," took the compliment one step further. "I'm so happy I got to work with [Pharrell], and he is just a musical genius," she recently told Radio.com. "Goodness gracious."
The Quiet Years
He may be sitting atop the musical world again, but Pharrell's reemergence on the popular music charts caps a multi-year period during which he was decidedly low-key. Out of sight, out of mind. But he was never completely gone. In the same month "Money Maker" launched onto radio in 2006, Williams dropped his first solo album, In My Mind. Though it hit No. 3 on the Billboard 200 album chart with 142,000 copies sold in its first week, featured a plethora of guest stars (Gwen Stefani, Jay-Z and Kanye West among them) and eventually scored a GRAMMY nomination for Best Rap Album (he lost to Ludacris's Release Therapy, an album The Neptunes co-produced), the album's singles didn't perform well, with the Yeezy-supported "Number One" peaking at just No. 57 on the Hot 100. It is his only solo record to date.
Though he also scored a GRAMMY in 2007 for "Money Maker," his standing as a bona fide music heavy hitter faded during the back half of the 2000s. He still made intermittent appearances on the Hot 100, though his peak for the rest of the decade was Jay-Z's "Blue Magic," which reached only No. 55. Pharrell did maintain a solid presence on the U.S. Rap Songs chart, but the four charting songs that featured him could go no higher than No. 11. Then there was the production on "w.a.m.s.," track 11 (yep, 11) on Fall Out Boy's Folie a Deux. An array of tunes on Madonna's 2008 record Hard Candy, both as a featured artist and a producer (with The Neptunes). He also helmed the bulk of Clipse's 2009 release, Til The Casket Drops, also with The Neptunes.
Perhaps his most interesting work yet came in 2010, when Pharrell added a new point to his resume: composer. Universal's high-grossing, well-received Despicable Me, an animated family comedy starring Steve Carell, featured Williams as its main contributor and score composer. He definitely did something right — the just-released sequel to the film again features Pharrell at its musical helm.
Don't forget N*E*R*D, his longtime band with The Neptunes' Chad Hugo. 2008′s Seeing Sounds got some attention from single "Spaz"'s inclusion in a Microsoft commercial, hitting No. 7 on the album chart. Another record, Nothing, followed in 2010, including a supporting gig on Gorillaz's tour behind Plastic Beach.
It may not seem obvious, but the seeds for Pharrell's major comeback may have been planted with the last two projects mentioned — N*E*R*D's Nothing and the Despicable Me soundtrack. Though the former mostly saw Neptunes production on the album as a whole, lead single "Hypnotize U" was an electro wonderland produced by Thomas Bangalter and Guy-Manuel De Homem-Christo, known to the world as Daft Punk. Meanwhile, one of the songs on the Despicable Me soundtrack, "My Life," was performed by none other than Robin Thicke. The rest, they say, is history.
A Second Wind
Right before his moment of zen via "Blurred Lines" and "Get Lucky," Pharrell's name popped up on a few memorable albums. "Sweet Life," from Frank Ocean's Channel Orange? Pharrell. Rick Ross' "Presidential"? Pharrell. "Good kid," the seventh track off Kendrick Lamar's Good Kid, M.A.A.D. City? You got it. Now, he's back and more noticeable than ever. It's the kind of second wind anyone who's fallen on tougher times in the music industry dreams of, a return to relevance after an extended period of trying to get someone to remember you. Rather than burning out after "Money Maker" and disappearing behind the producer chair, a la Timbaland the past few years, Williams is introducing himself to a whole new generation.
More is coming down the pipe, too. A single with 2 Chainz, "Feds Watching," is gaining traction and could be a hip-hop hit, buoyed by the featured performer's current success. "ATM Jam," the newest single from Azaelia Banks's Broke with Expensive Taste, features Williams as well.
There's one of music's most notable upcoming releases in Jay-Z's Magna Carta Holy Grail, which features Pharrell in some capacity, judging from the album's TV ad that premiered during the NBA Finals. Add to that four tracks off Mayer Hawthorne's Where Does This Door Go, a team-up that could garner big dividends for the soulful singer out of Michigan. Nelly's upcoming M.O. features "Get Like Me," a Pharrell-backed, grooving tune that includes Nicki Minaj on the rap. Also on the assembly line: Beyonce, Miley Cyrus, Asher Roth, Chris Brown and more.
How does a man, who turned 40 in April and has been in the business since the mid-'90s, stay relevant after all these years? Hawthorne, whose new album drops July 16 on Universal Republic, chalks Williams' staying power to a few things, including his spontaneity, his work with a vast array of artists from multiple genres, and his straight-up love for music.
"Even at this point when he's on his second massive wave of hits and just dominating the airwaves, he still comes to work every day excited about doing what he loves to do and he's extremely prolific," Hawthorne recently told Radio.com. "He can still sit down and pull something out of the sky and come up with a new song on the spot. He can produce a song for Mayer Hawthorne and he can produce a song for Miley Cyrus or Wiz Khalifa. I think that's a rare trait.
"I really think the great thing about Pharrell is he makes music he thinks is dope and he doesn't chase radio. He lets it come to him. He's not in there trying to make a hit song; he's just there trying to make a great song. His music is timeless. It doesn't age. It sounds just as good today as it did 15 years ago. I think that's a really huge secret to his success. He makes timeless music."