No Malice Recruited Pusha T. & Chad Hugo For 'Hear Ye Him'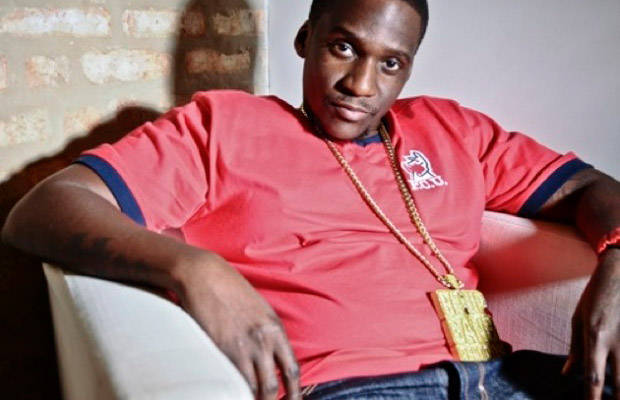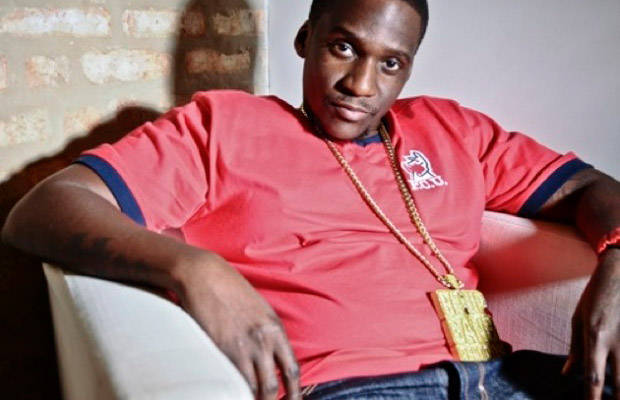 Earlier this week, No Malice snuck out a song from his upcoming post-Clipse solo project Hear Ye Him. Titled "Bury That," the brooding track sets out No Malice's current thoughts on life, his place in the rap world, and the manner in which some people want to consider him constantly tethered to his brother, Pusha T. Hive checked in with No Malice to reveal the project's roll call of guest features, talk about an included collaboration with Pusha, and explain why Hear Ye Him is going to surprise a lot of fans.
Why did you decide to leak "Bury That"?
Bro, I don't know! There was so many I could have dropped. I feel like it answered a lot of questions as far as my take and how I feel about things and just my outlook on situations. I just wanted to share it.
Is the vibe of "Bury That" representative of the rest of the album?
The album is so very colorful, you know? I can't say that song sums up the entire album. It's a lot of very light moments, a lot of fun moments, moments that aren't so serious. I feel like it's a well rounded album and it touches on a lot of different emotions.
What are some of the songs that are about fun moments?
I have a song called "Blasphemy" that features Fam-Lay and it talks about how I see the hip-hop game and where it is today and where it's come from, but it's really a fun song. I also have a song called "Different" that talks about being unique and being yourself and not following any kind of cookie cutter pattern.
Beyond Fam-Lay, who else is guesting on the album?
As of right now it's Ab-Liva, my brother Pusha, I got tracks from Chad Hugo and Illmind and I also got a lot of good talent from my home town in Virginia so I'm gonna be showcasing a lot of new cats.
What's the song with Pusha T called?
"Shame The Devil." It's basically about a lot of people feel like my brother and I are adversaries. I think this record is basically going to crush all of those fallacies and show that my brother and I are still very much unified, we're still very close. I say this often but I think that any two people who are joined at the hip, especially grown men, I think there's something wrong with that. Me and my brother are two different people and I don't think we should be expected to do the exact same things at the exact same time.
That's often expected of many rap duos.
Yeah, because you have to be real: This is real life and it's about growth, you know, and, yeah, we gave you Clipse and told you what that was about, but that doesn't mean my life and my growth has to get stunted 'cause I came out with a rap group called Clipse. Life really still goes on. Real life still goes on. This is just a natural progression and you see where Pusha's at in his life and you see where I'm at in my life.
Have you listened to his upcoming album yet?
You know what, bro? I'm a tell you, I haven't even heard Pusha's Fear of God mixtapes! I haven't heard the second mixtape! What I do hear is what I hear on the radio, but nothing surprises me 'cause I know how good he is and how lyrical he has always been, so when I hear his name mentioned with this person or that person none of that surprises me. Me and my brother have been rhyming since forever and I've always known how talented he was so the strides and accomplishments he has made thus far, I only expect great things.
How did you hook up with the producer Illmimd?
Actually, Illmind and I were supposed to get together a couple of years ago and we were on tour and we met at a panel together and we exchanged numbers. We kinda lost touch but then Ab-Liva had called me with the song "Smoke & Mirrors" and he felt with my new direction that it would be a perfect fit. So he reached out to me and I laid my verse and I was so impressed with the track that we decided we would share that record on both albums. I got back in touch with Illmind after this.
Who are the upcoming producers and artists from Virginia that you mentioned are on the album?
The title track of my album, "Hear Ye Him," is produced by a group of gentlemen that go by the name Profound Sound and they also produced "Bury That." They're very young and talented individuals and when I heard their music it was just so touching and soulful and emotional and it fit right into my album. Also, there's a guy by the name of Jon Bibbs, we have a mutual friend, and he's on "Bury That" also and he's from Virginia. I believe he's very strong into gospel music and his voice was the perfect fit. There's a young lady by the name of Bree, a 19-year-old lady, who's on my song called "Different" and she has a spectacular voice. There's a guy called J-Max and Eric Davis sings on the album. This is really like something that's been good for the local sound in Virginia that I really believe has great talent. PK Oneday, who are out of L.A. and Atlanta, are also involved, they produced the track "Different" that I was talking about with Bree.
What's gonna surprise people most about Hear Ye Him?
I think one of the surprises is I don't feel like there has been an album really goes against the grain of what is the norm of what's out there. I think people will find this music to be very inspirational and invigorating without the corniness. I like the way the album has come together and what it offers and the very real and gritty hip-hop feel contrary to what many may have thought it was going to be. So I can't wait to surprise them with that.
How does Hear Ye Him fit in with the Clipse album from the past?
The Clipse has always given you truth; our music is genuine and it definitely comes from a real place. This is another one of the many facets of Clipse, if you wanna see the continuation of the saga and what it has lead up to in far as what No Malice is about, it's an extension and you get to see the entire growth of Clipse