Cara Delevingne & Pharrell In The New Vogue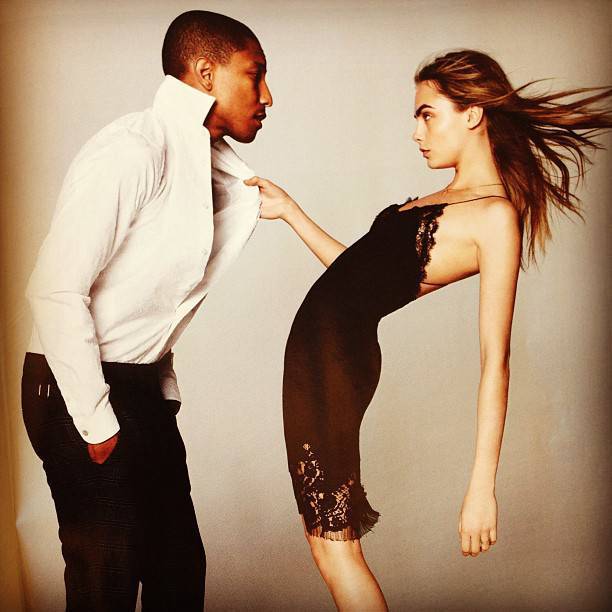 Cara Delevingne & Pharell Williams were shot by David Bailey for British Vogue's September 2013 issue. This is backstage / behind the scenes video from the shoot.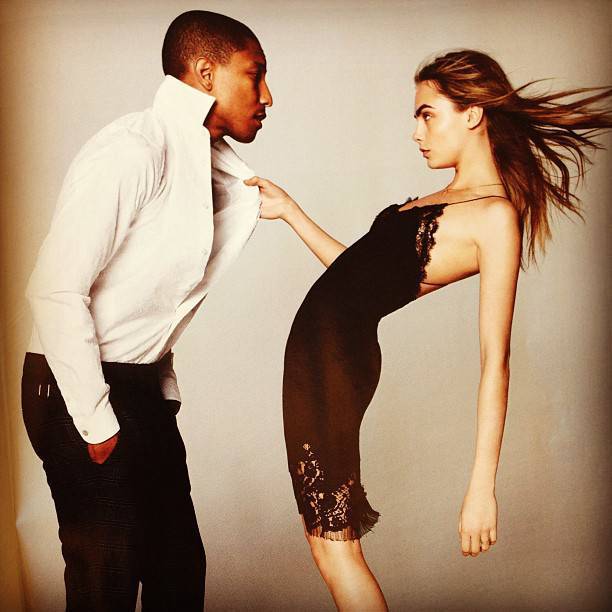 "It's insane,". "I'm just a details man." Pharrell teamed up with model-of-the-moment Cara Delevingne for the Vogue photoshoot. The trendsetter helped pick out the clothes for the British model and complimented her on her "depth" and "spirit". The pair were lensed by photographer David Bailey, who Pharrell praised in a behind-the-scenes video from the shoot. "David Bailey's faces and sounds – he makes some pretty wild faces," Pharrell gushed. "He's a genius, but that's his work isn't it?"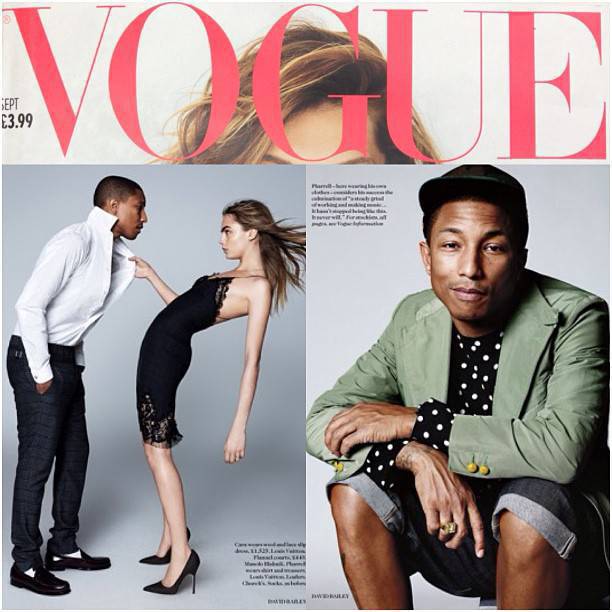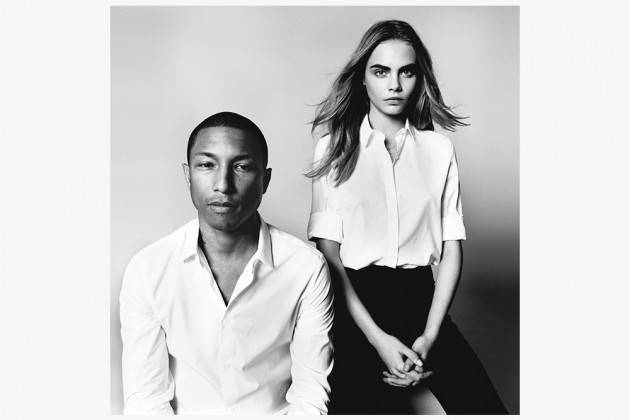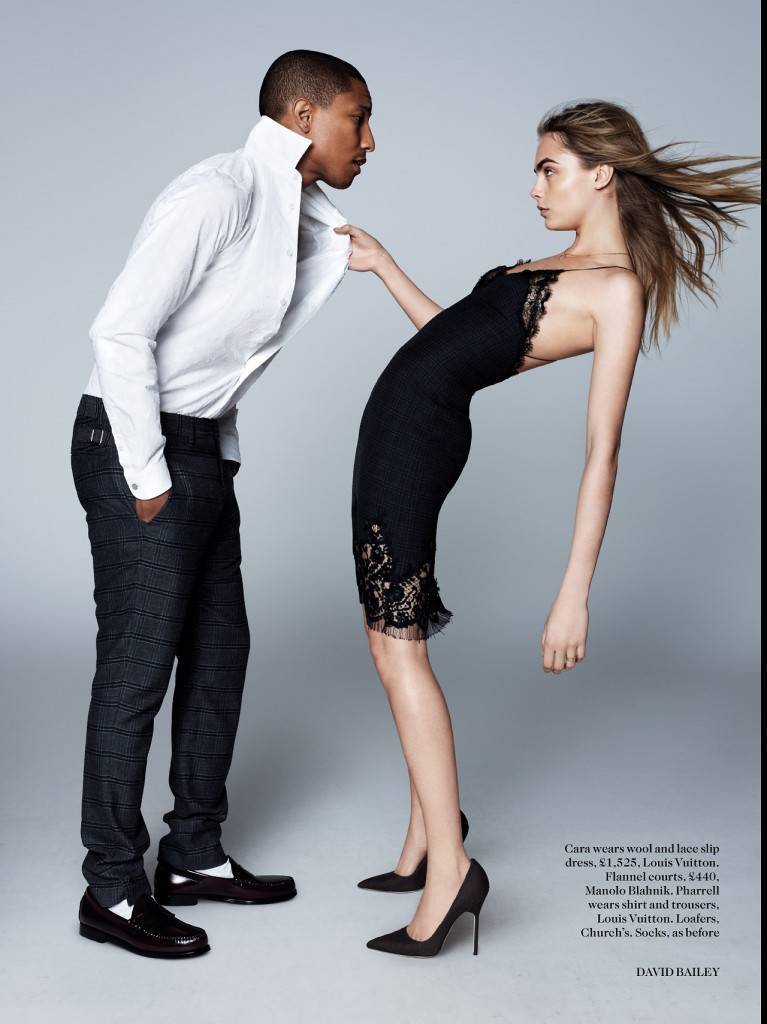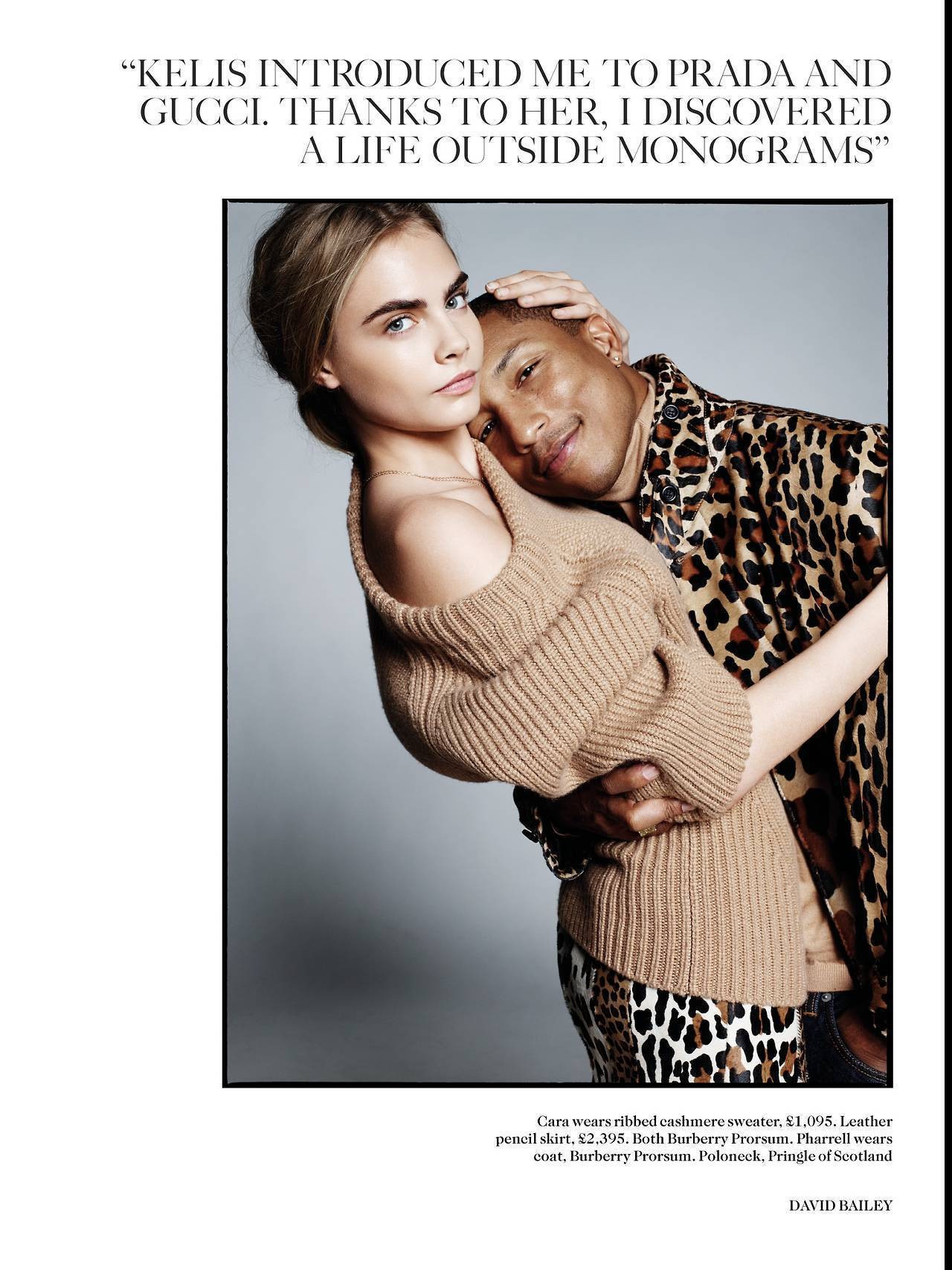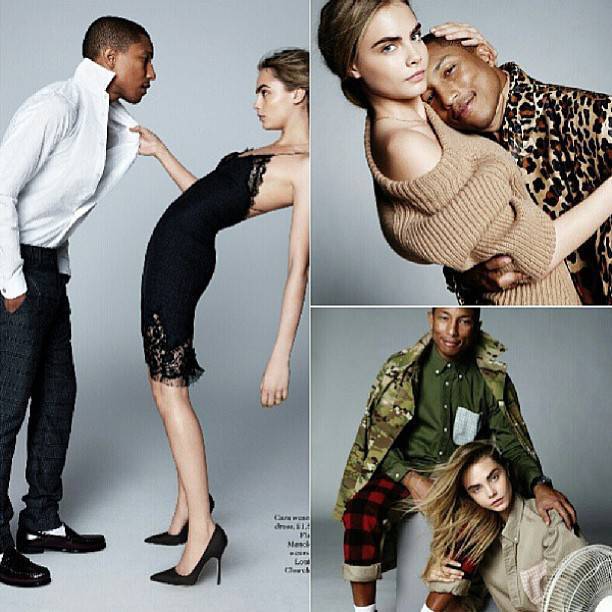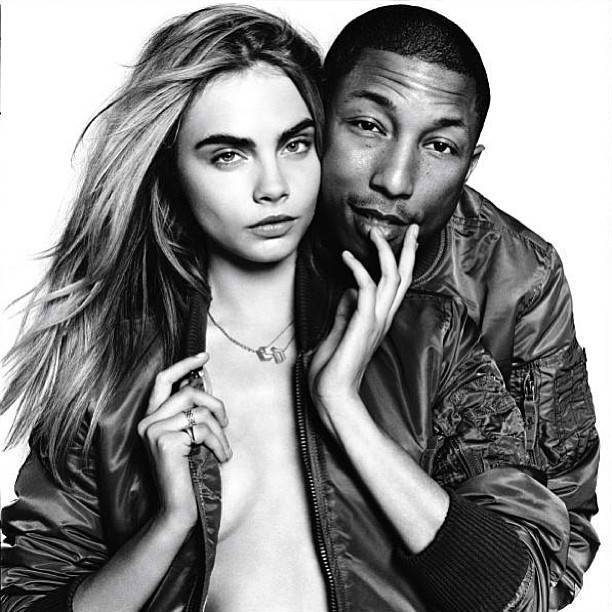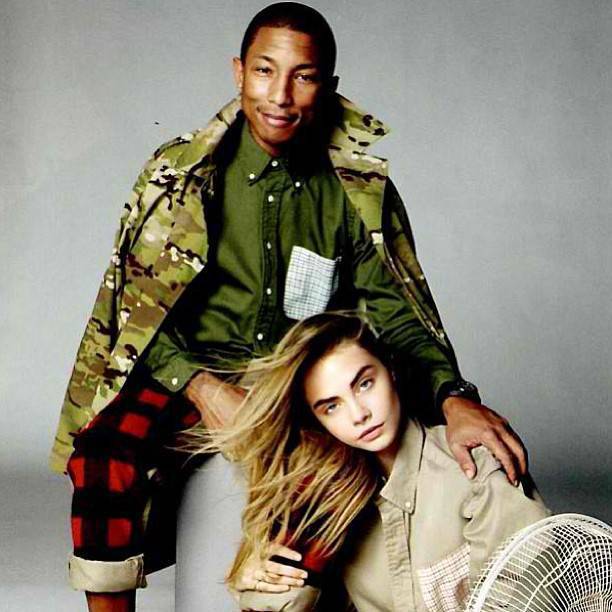 Cara Delevingne and Pharrell Williams get cosy for photographer David Bailey (Picture: Vogue/ DAVID BAILEY)


Cara Delevingne has added to her collection of famous acquaintances and this time it's not a 'wifey' she's hanging off but a showbiz hubby. The model-of-the-moment has caught the eye of the man-of-the moment, Pharrell Williams, after he picked her to pose alongside him in Vogue to be photographed by star snapper David Bailey. The US Get Lucky singer is the latest name to boast about for the Burberry model after hanging on to pop babes Rihanna and Rita Ora.
Barely able to contain herself, 20-year-old British clothes horse told the mag: 'I was so excited about working with him, he inspires me so much. I went on tour with Rihanna recently and "Blurred Lines" was blasted from the bus to get everyone singing.' As for the 40-year-old he said these days he is a slave to the music after scoring a second number one this year with Robin Thicke. 'I don't have a social life,' he said after teaming up with Daft Punk too. 'Because what is that but drama?'
*metro.co.uk
*vogue.co.uk
*belfasttelegraph.co.uk
*thelifefiles.com
*hypesrus.com
*instagram.com/bbcicecream