Cris Cab x Huffingtonpost.com Interview, Talks About Pharrell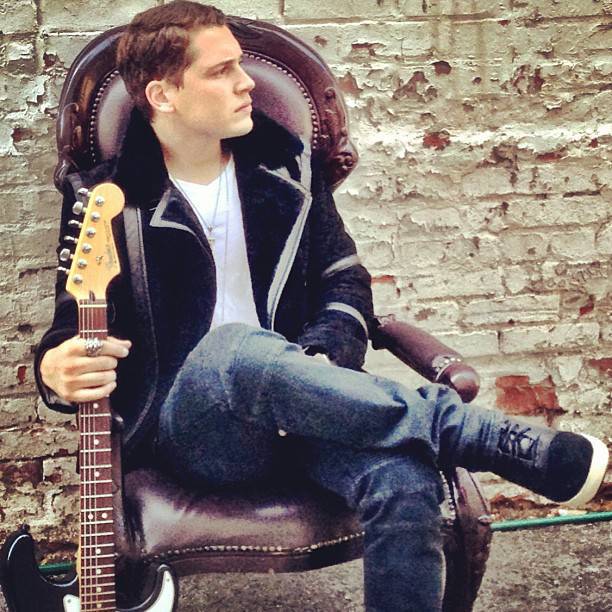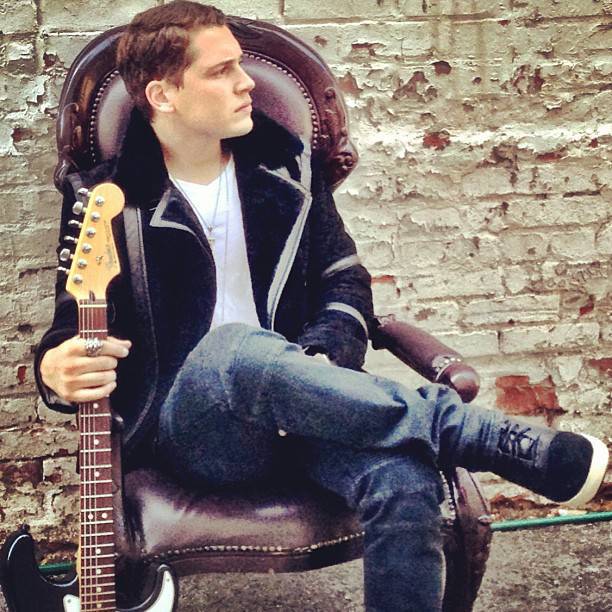 Miami's Cris Cab may be only 20 years young, but the talented singer-songwriter shouldn't be confused for another attention-seeking heartthrob of his same age (cough, Beiber). For starters, Cab's got soul and plenty of it. Inspired by the island rhythms of Bob Marley, Jimmy Cliff, and Gregory Isaacs, the soulful crooner's music is a sunny mix of reggae, pop, hip-hop, and rock. His debut hit single "Good Girls (Don't Grow on Trees)," featuring Big Sean was produced by one of his mentors, Wyclef Jean. His first mentor? That would be music mogul Pharrell Williams, who took on Cab as his protégé when he was just 17. The two have even made sweet music together–Cab's 2012 single "Echo Boom" features Pharrell himself.
Who you are:
Cris Cab
Years in Miami:
I was born and raised in Miami
First memory of Miami?
I spent a lot of my childhood in the ocean and going back and forth to the Bahamas.
Current neighborhood:
Coconut Grove
Current gig:
Right now I'm gearing up for the Tailgate Tour with O.A.R. starting November 4th in Tulsa, OK. I also have a free concert coming up for the Woody Foundation on September 21st at Peacock Park in Coconut Grove.
Favorite 'Only in Miami' moment?
When the Heat got LeBron James, Chris Bosh, and Ray Allen on the same team with Dwyane Wade–amazing.
What's your idea of a perfect day in Miami?
My idea of a perfect day in Miami is out on the ocean with friends and family, and roasting a pig in the backyard for dinner.
I-395 or I-95?
When it comes to getting around I'd have to say I use 195 the most.
Where do you take out-of-towners?
When friends come in from out of town I take them to Green Street Cafe to have breakfast outside.
What's a typical day for you like?
Waking up, exercising and then heading to the studio for the rest of the day. Eventually I get tired, go home, eat some food and pass out with my television on Comedy Central only to awake during an ongoing commercial about some kind of self-improvement or unnecessary kitchen appliance.
When did you first realize that you wanted to pursue a career in music?
I started to pursue my career in music when I was 17 but I knew that I wanted to be a musician and a songwriter when I was 12. I had a few bands in elementary school and eventually after a few years started to write and produce my own music.
What's the best piece of advice Pharrell has ever given you?
I met Pharrell when I was about 15 and this was definitely a moment that changed my life. He gave me a lot of amazing advice, but one thing that really stuck with me was: "This business is not what people think it is. If you wanna make it in this business, you have to dedicate your life to it." That really hit home for me and is something that I will always remember.
Upcoming projects you're working on:
Right now I am working on my first full length album and am very excited to release this music to my fans and the world.
Why do you hate Miami?
I hate Miami because it's so damn hot.
Why do you love Miami?
I love Miami because it's SO damn hot.
In a word or two or three, Miami is…
Another world.