Pharrell & Mark McNairy Reunite For Billionaire Boys Club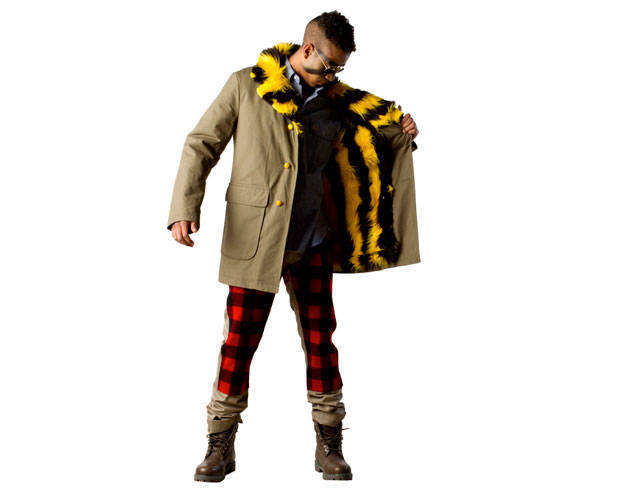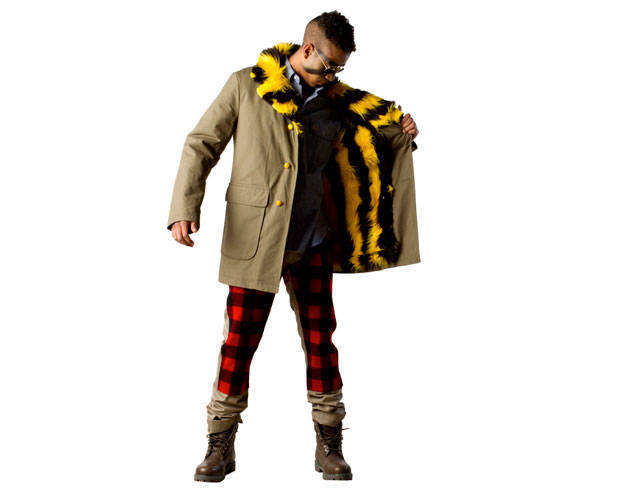 Today we premiere the lookbook for Pharrell William's Billionaire Boys Club and its latest alliance with menswear guru Mark McNairy, a partnership that, for it's Fall/Holiday 2013 incarnation, is being dubbed the Bee Line. Ever since the dream team hooked up in 2012, they've kept super true to their mantra of producing "Better Built Clothing," combining classic silhouettes with unexpected quirks like they're breaking the prep school or boot camp dress code in style, which is basically the aesthetic m.o. of both dudes.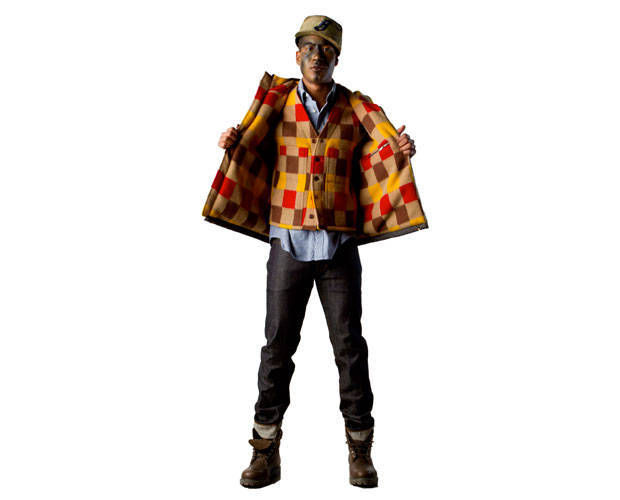 And the rules they're breaking? Mixing and matching prints and plaids like they just don't care. You can so easily imagine Pharrell in any of these utilitarian joggers and coats with colorful linings, and we love that they took the overwhelming camo trend so far that it's actually painted right on the model's face.