Will.i.am Files Countersuit Against Pharrell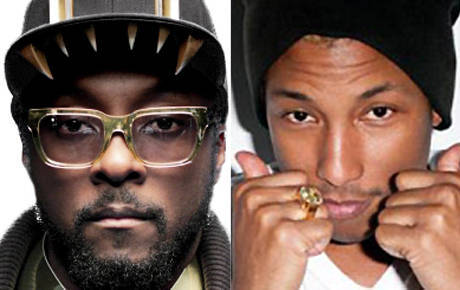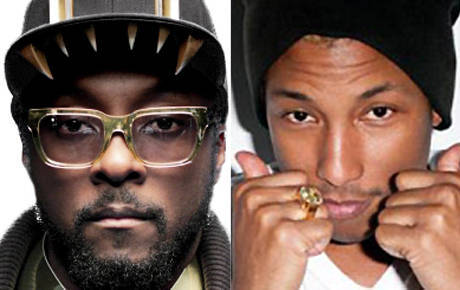 By Gregory Adams. The back-and-forth legal brouhaha between Will.i.am. and Pharrell Williams over the "I AM" tag just keeps going, with the Black Eyed Peas rapper now filing a countersuit against Williams, claiming the latter is a world-renowned copycat of epic proportions. As previously reported, Will.i.am. launched legal action against Williams in June, delivering a cease-and-desist order by claiming Williams's i am OTHER YouTube channel is too similar to his stage name. Court papers allege that Williams's project could "dilute the I AM mark and the WILL.I.AM mark."
While initially proposing to talk things out, Williams then filed suit against Will.i.am. to protect his video venture, claiming that the Black Eyed Peas rapper's moniker works as a pun but his i am OTHER has a message behind it. "In contrast, the I Am Other mark means 'I am something else,' leaving what that 'else' is to the imagination of the consumer. It certainly does not mean 'I am Will.,'" Williams's suit alleges.
Now, new court documents [via TMZ] have Will.i.am.'s legal team countersuing Williams and attempting to point out that the Neptunes producer has demonstrated a penchant for copy cat behaviour throughout his career. On top of the "I Am" debacle, the suit points out the similarities between Williams's Star Trak Entertainment and the Star Trek franchise and, perhaps dubiously, how Williams attempted to trademark "Pink Slime" for his project with rapper Mac Miller, this in light of Mattel's trademarked slime product.
It additionally brings up the fact that Williams, Robin Thicke and T.I. launched a lawsuit against the Marvin Gaye family and Bridgeport Music in order to establish that their "Blurred Lines" is in fact not a rip of Gaye's "Got to Give It Up" and Funkadelic's "Sexy Ways." It's unclear at present if Will.i.am is seeking compensation for damages.