Pharrell Praises Kap G, Calls Him The Future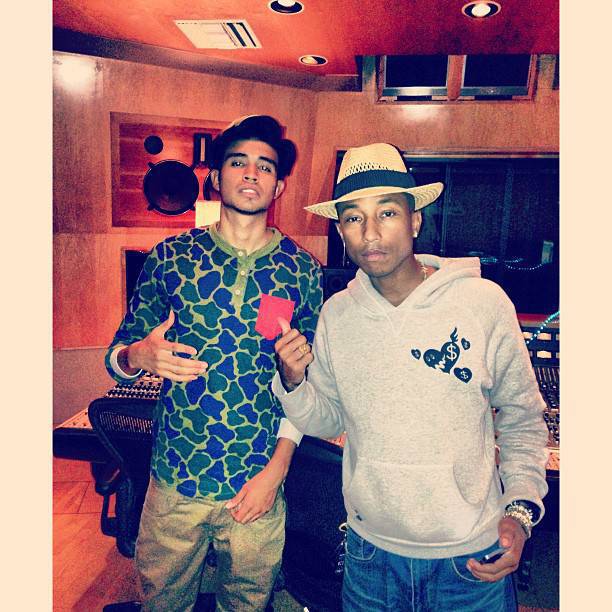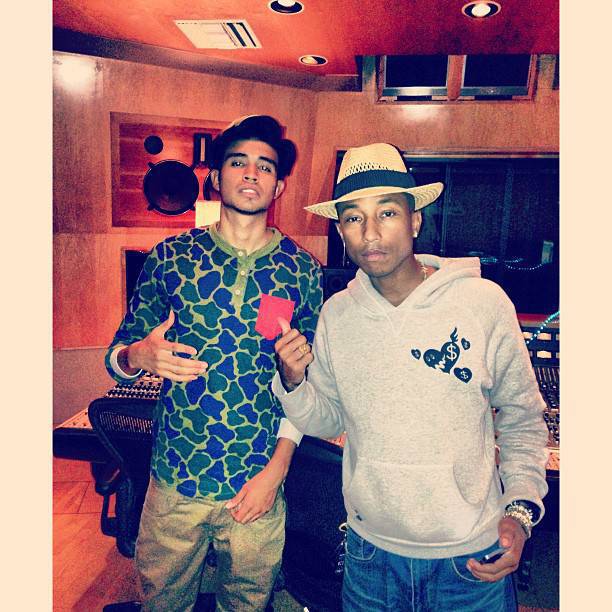 By Bryan Llenas. When Grammy Award-winning singer and producer superstar Pharrell Williams calls you "The Future," you must be good. For first-generation Mexican-American rapper Kap G, still a teenager, it's nothing but a dream come true. "When me and Pharrell first got in the studio,you know, the energy was just there," Kap G, a 19-year-old who hails from Atlanta, told Fox News Latino about his first studio experience with Pharrell about a year ago. "We just made magic."
Not that he wasn't nervous at the time, but today, the young rapper calls Williams his "big bro" who helped him get signed with Atlantic Records. His latest mixtape, "Like A Mexican," has one tune produced by Pharrell himself. Kap G's story, and his lyrics, speak to a whole new audience of young U.S. Latinos. It has music executives seeing green. Every year, about 800,000 Latinos turn 18 years old.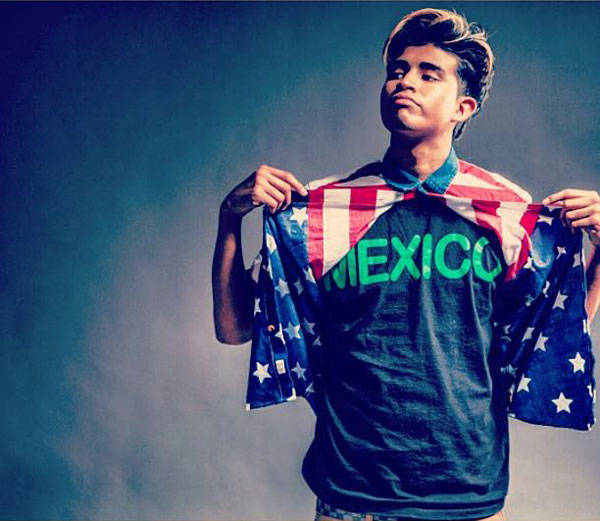 The name of the mixtape is fitting, considering that at the heart of Kap G's lyrics is the story of his experience as a first-generation Mexican-American growing up in College Park, a predominantly black neighborhood in Atlanta. His parents moved to Atlanta in 1994. "I think I grew up in a different way being Mexican growing up around my black homies," he said. His music touches on those different experiences, everything from the harsh realities of undocumented immigrants, including some of his own relatives, tacos, and to being profiled by police.
"I'm a first-generation Mexican-American, so [I am used to] always being around my mom and dad; they always had family and friends who always got deported or something, who were doing positive things, who made a new life, who had a family, and it was sad to hear so I always got to rap about those experiences in my music, I think there is something to be said," he told Fox News Latino, who says the title of his mixtape is meant to highlight the stereotypes people make about Mexicans in general.
"Stereotypes such as cutting the grass, being packed in the house, construction work," he said. "I'm just telling people there are reasons why we do this." Some of the songs on his mixtape include major rap power hitters, no doubt, one of the many perks of being backed by Pharrell. His songs include 'Tatted Like Amigos' with Wiz Khalifa, 'Working Like A Mexican,' 'Cocaina' featuring Fabolous, and 'Jose Got Them Tacos' featuring Young Jeezy.
But one song in particular strikes a chord with Kap G entitled 'F**k La Policia,' which highlights the issues of racial profiling many Mexican-Americans experience day to day. "I was leaving the studio one night at 4am," he explained. "We got pulled over. There was no probable cause. I felt that the officer was abusing his power. So the next day I went to the studio I made the song and rapped about my experience from it."
Kap G told Fox News Latino he is influenced by Mexican-American legends Selena, Ritchie Valens, and rappers like Kanye West and Outkast. And like some of the legends before him, Kap G believes he can make money in the industry as a Mexican-American talent and hit the mainstream. "Because it's very authentic and this is who I am. It would be a pleasure to be branded as who I am," but ultimately he said, "I make music for everybody. You can listen to my music and you can relate to it."