Pharrell Williams & Friends Fight Against The Wind At Coachella 2014 With Gwen Stefani, Snoop Dogg, Nelly, Diddy & Busta Rhymes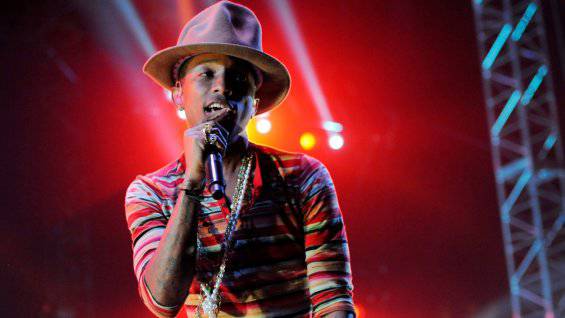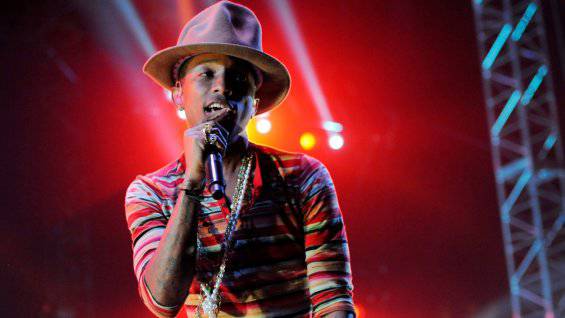 British rockers Muse and Pharrell served up musical highlights at the Coachella Valley Music and Arts Festival on Saturday night amid windy weather and cooler temperatures. Before Muse took the stage, Pharrell brought uptempo tracks to the fest, kicking his set off with "Lose Yourself To Dance," his collaboration with French electronic music duo Daft Punk.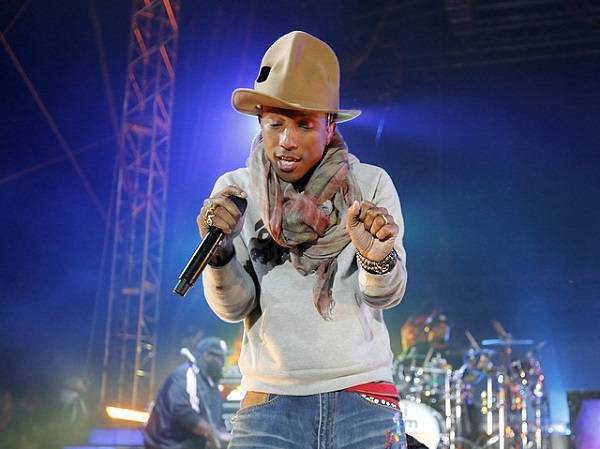 The singer revisited some of his older hits with his group N*E*R*D including "Lapdance" and "She Likes To Move," and songs from his new album 'G I R L,' with 'Brand New' including "Marilyn Monroe." The 41-year-old singer got the crowd dancing with his 2013 collaborations, including "Blurred Lines" with Robin Thicke and "Get Lucky," with Daft Punk. Pharrell performed both solo Saturday.
Pharrell brought out some star power for some other collaborations, welcoming rapper Nelly on his 2002 hit "Hot In Herre," Busta Rhymes on "Pass The Courvoisier Part 2," Snoop Dogg for "Drop It Like Its Hot," Gwen Stefani for her hit "Hollaback Girl," and Diplo, part of the electronic music collaborative Major Lazer, for "Aerosol Can."
The dust storm caused problems for Pharrell, whose voice started cracking by the end of the set. "I want you to be patient with me, the dust is messing with my voice right now," he said before leading the crowd into a sing-a-long of his Oscar-nominated song "Happy." Pharrell brought the good vibes on stage during Day 2 of Coachella 2014 on Saturday night. Backed by a team of beautiful dancers and backup singers, Pharrell and his now staple Buffalo hat turned the Indio, California crowd into one live party at the Outdoor Theatre. Check out the Whole Performance Below.
Pharrell Williams – Coachella 2014 Setlist
Lose Yourself to Dance
Come Get It Bae"
Frontin'
Hunter
Hot In Here With Nelly
Pass The Courvoisier Part II With Busta Rhymes & Diddy
Lapdance With Tyler, The Creator
She Wants To Move
Drop It Like Its Hot With Snoop Dogg
Beautiful With Snoop Dogg
Aeresol Can With Diplo
Hollaback Girl With Gwen Stefani
Blurred Lines
Marilyn Monroe
Get Lucky
Happy