Pharrell Gets The iHeartRadio Innovator Award, Gwen Stefani Leads Pharrell's Tribute At The iHeart Radio Awards 2014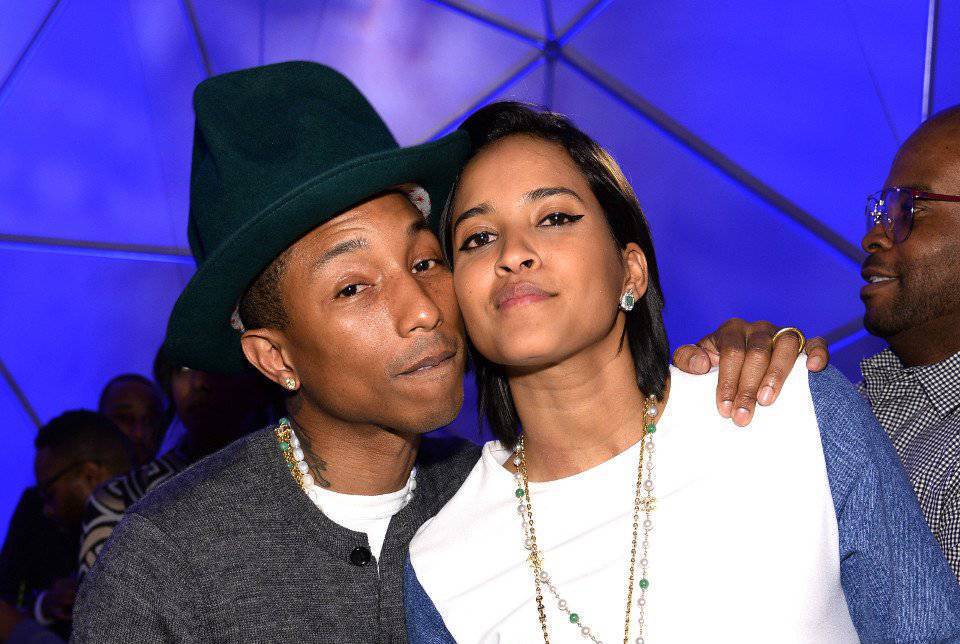 Gwen Stefani gave a warm introduction for Pharrell Williams as he was honored with the iHeartRadio Innovator Award. Then a video clip was shown, featuring tons of artists talking about Pharrell. Usher, Rita Ora, Beyonce, Oprah and many others called him a god, a genius, and a true visionary.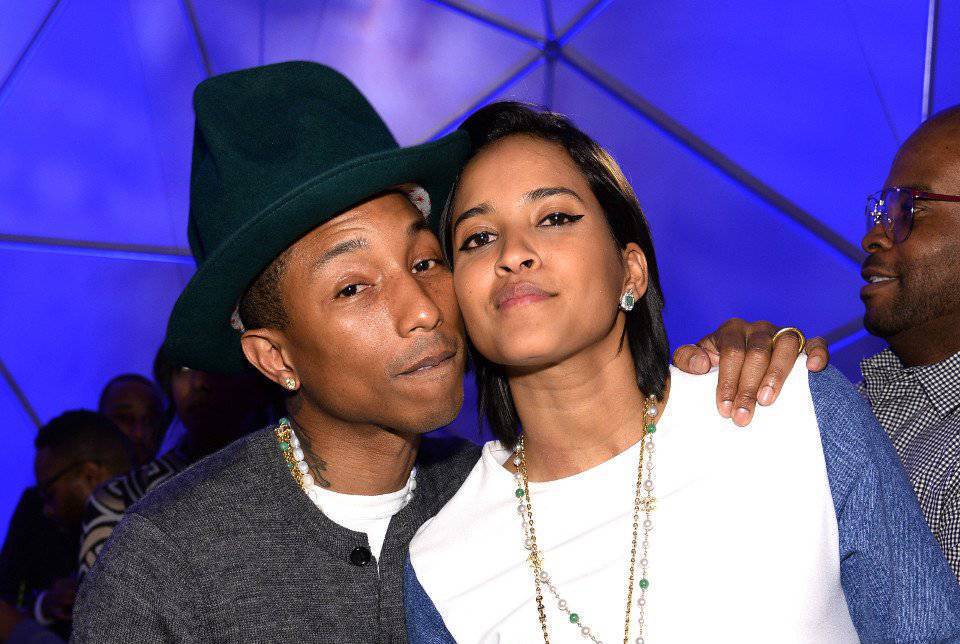 Pharrell's performance was a combination of his songs including "Happy," "Blurred Lines," and "Lucky." At the end of his set, Pharrell accepted his award from Stefani and was overcome with gratitude, thanking Gwen Stefani as well as his fans, wife, son, and God.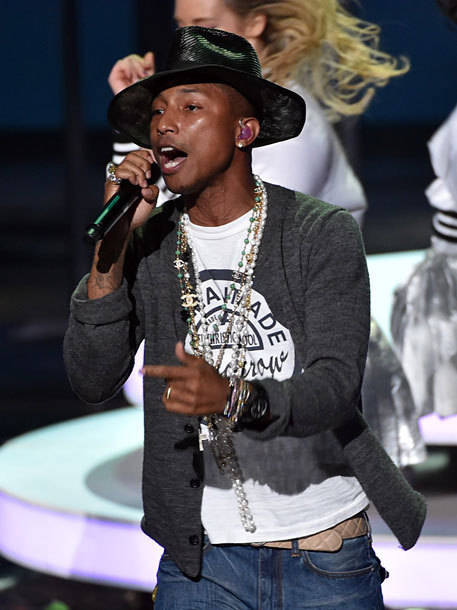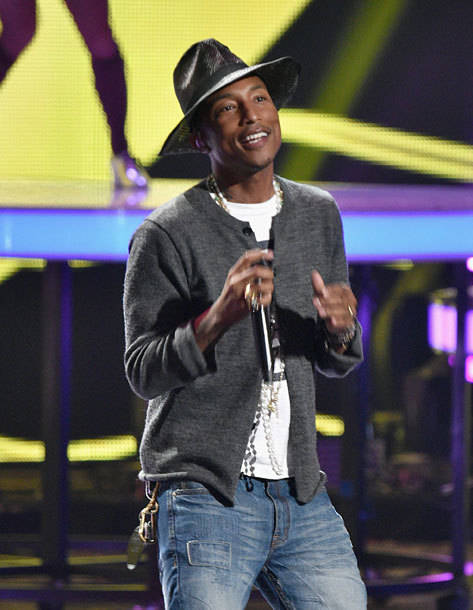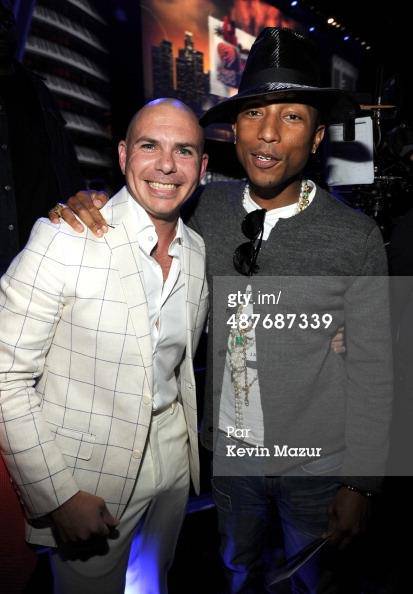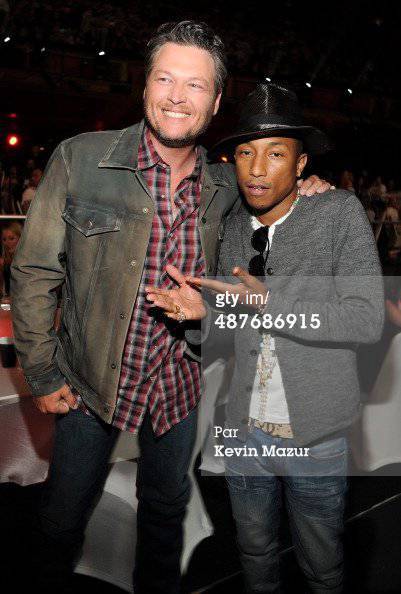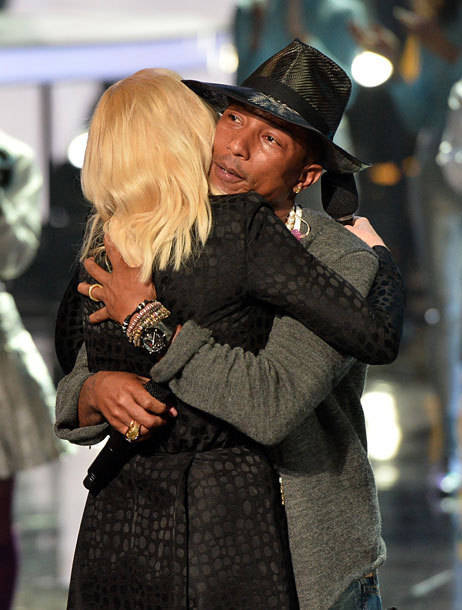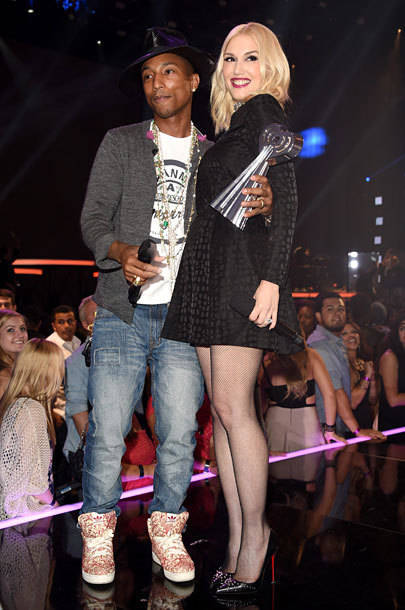 *heavy.com
*oe24.at
*bunte.de
*n-e-r-d.skyrock.com