Pharrell & Gwen Stefani Rock 'The Voice' With 'Hollaback Girl' & 'Come Get It Bae'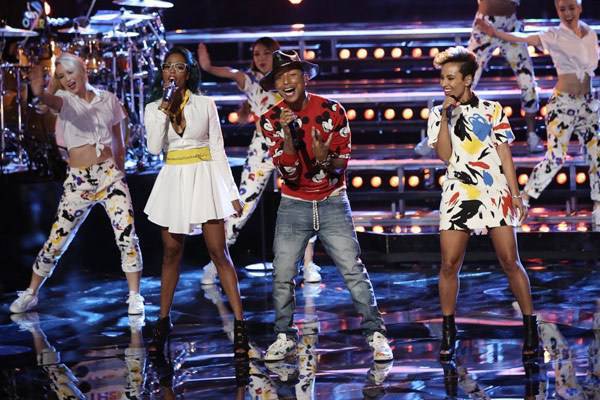 Latrelle, Pharrell & Rhea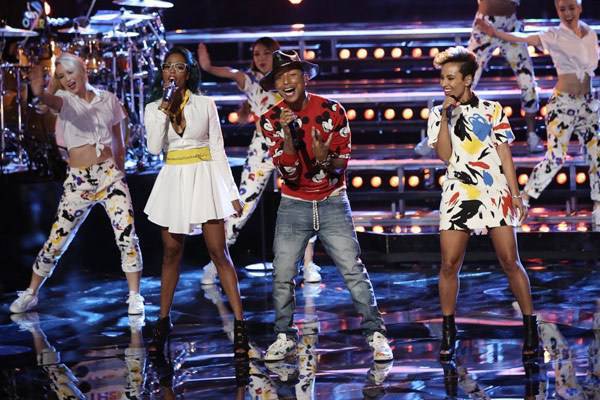 New coaches Gwen Stefani and Pharrell rocked 'The Voice' live performance show with their very own performance of their hit song, 'Hollaback Girl'. The two superstars will be joining the series next season, as coaches, and yesterday, they stunned with a super fun performance, check it out below.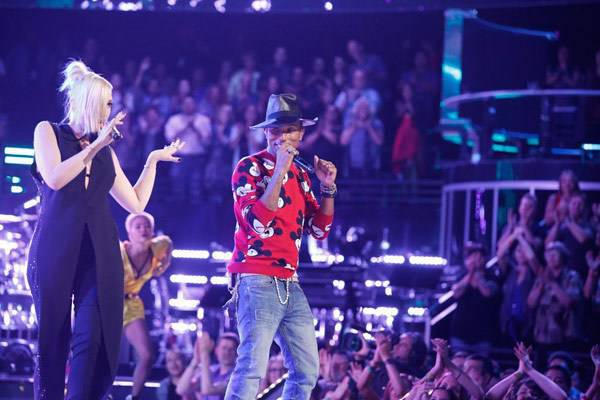 "I knew what I wanted," Stefani said about her song on May 5 on the Today show. "I described it to him…And he's like, 'Oh yeah.' It's like he had it in there already, but he had forgotten about it. He just does his thing. Like, you know, we were jumping on the couch. We knew (it was) magic." It certainly was magic, quickly becoming a smash hit, and it still is! The duo proved that tonight by performing the pump-up jam on The Voice.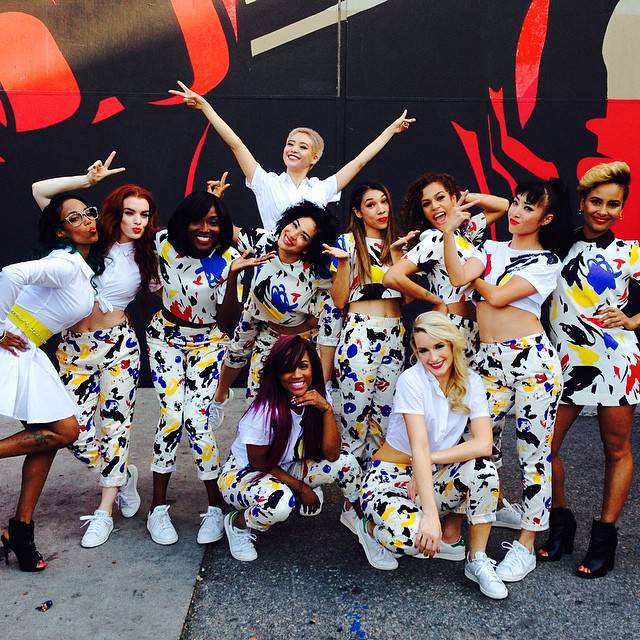 Gwen was first to come out into the spotlight and was accompanied by yellow-clad dancers with Latrelle, Rhea, Aye Hasegawa, Khadija Shari, Ai Shimatzu, Brya Underwood, Christina Chandler, Mette Towley and others. The hot momma stunned in an all-black outfit, and she looked so excited to be on The Voice stage! During the final moments of the performance, Pharrell came out to join Gwen and the two looked to be having a great time together. The duo will certainly make great coaches!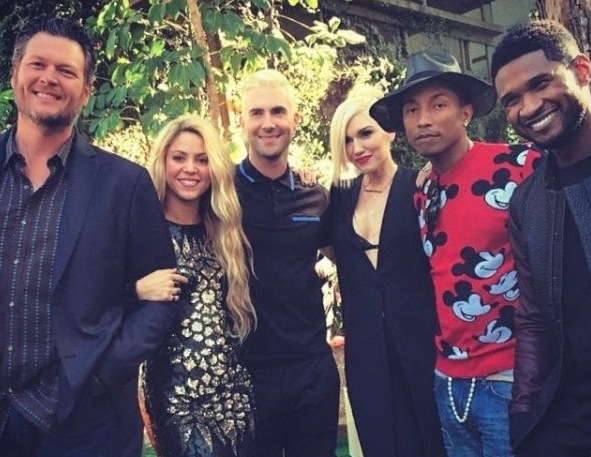 *hollywoodlife.com
*instagram.com/pharrell
*bbcicecream.com
*twitter.com/nbcthevoice
*n-e-r-d.skyrock.com
Gwen Stefani & Pharrell – Hollaback Girl (Live On The Voice)

Pharrell Williams – Come Get It Bae (Live At The Voice)