'ARTST TLK' Producer Is Suing Pharrell Williams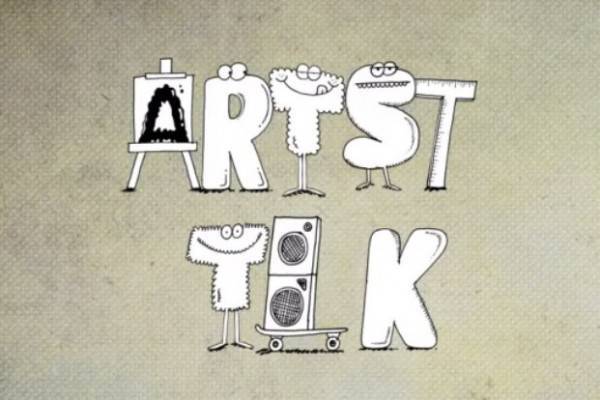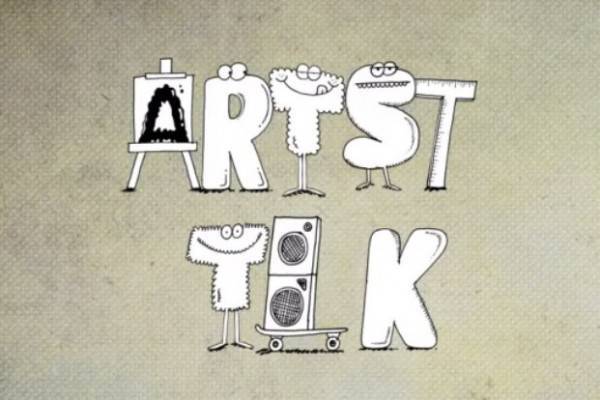 TMZ reports the Grammy-award winning producer is being sued by "ARTST TLK" producer. For those unaware, Skateboard P hosted a successful YouTube series in which he interviewed notable celebrities from all different genres including Spike Lee, Tony Hawk and artist Jeff Koons.
According to the lawsuit being leveled at the "Happy" entertainer, his new gig as a judge of "The Voice" prohibits him from continuing his hosting duties for the YouTube web series. The producer says he invested $1 million and wants P to pay up. Pharrell's rep tells TMZ … "This is complete nonsense. It's unfortunate when you try to help a friend and they wind up trying to take advantage of you."
ARTST TLK Episode 12: Leonard Nimoy (Updated With Bonus Videos)

Leonard Nimoy, AKA Spock from Star Trek, and Pharrell discuss the creation of the Spock character, how the Vulcan salute came to be, and the controversy behind some of Nimoy's photography projects. He also clarifies that his memoir, "I Am Not Spock", was not meant to be negative and fills us in on the advice he gave Zachary Quinto before Quinto reprised the role of Spock in the latest Star Trek movies.
ARTST TLK E12: Leonard Nimoy: Conceptual & Observational Photography (Bonus)

Leonard Nimoy explains to Pharrell Williams the difference between photojournalism and art photography: photojournalism is a picture you shoot just because it happened, art photography is shout because you have something to say.
ARTST TLK E12: Leonard Nimoy: What Is Twitter? (Bonus 2)

Leonard Nimoy tells Pharrell Williams about learning to use twitter and starting a website with his granddaughter to sell t-shirts featuring images from Star Trek and his own photography.
ARTST TLK E12: Leonard Nimoy: Barack Obama Greets Leonard Nimoy Live Long & Prosper (Bonus 3)

Leonard Nimoy tells Pharrell Williams about meeting Barack Obama at an early fundraiser and having the future president greet him with Spock's famous live long and prosper salute.
ARTST TLK E11: Jeff Koons

Jeff Koons and Pharrell Williams talk about using art to start a dialogue of acceptance, why Koons finds inspiration in everyday objects, and the messy custody battle that lead to the distruction of "Made In Heaven"
ARTST TLK E10: Karim Rashid & Kenny Scharf

Pharrell Williams sits down with Karim Rashid and Kenny Scharf to talk about everything art and design. They both discuss how their childhoods effected their work as artists, as well as their greatest influences as of today. Later, they discuss the role art and design play in their lives.
ARTST TLK E10: Kenny Scharf, Keith Haring & Jean-Michel Basquiat (Bonus)

Kenny Scharf talks to Pharrell Williams about his friends Keith Haring and Jean-Michel Basquiat. He talks about the competition and camaraderie that allowed them to push each other to create and what he thinks they would be creating now if they were still alive today.
ARTST TLK E10: Kenny Scharf, Keith Haring & Jean-Michel Basquiat (Bonus 2)

Kenny Scharf talk to Pharrell Williams about the culture shock of growing up in the Valley but going to high school at Beverly Hills High School. He talks about his reaction to the materialism and how he has striven to bring art to the masses
ARTST TLK E09: Spike Lee

Spike Lee joins Pharrell Williams in New York City to talk about how he got his start in filmmaking shooting the summer of 1977, the influence of exposing children to art at an early age, and the love of his work and his hometown that has fueled The Brooklyn Chronicles.
ARTST TLK E09: Spike Lee (Part 2)

Spike Lee joins Pharrell Williams to talk about teaching at NYU, and the opportunities his grandmother gave him for education. He discusses his Kickstarter campaign and his experiences as Cannes with Steven Soderbergh and Wim Wenders. The two men discuss the influences of their upbringings, and the importance of putting in the work, and Spike shares stories of working with Michael Jordan and Denzel Washington.
ARTST TLK E09: Spike Lee: Handing Out Fliers For His Father's Band (Bonus)

Spike Lee talks about the bands his father played in while he was growing up: The Bass Violin Choir and the Descendants of Mike and Phoebe.
ARTST TLK E09: Spike Lee: The Great Shit Is Timeless (Bonus 2)

Spike Lee talks with Pharrell Williams about how those with skills and a gift still have to work hard to be great.
ARTST TLK E09: Spike Lee: What Do Mike Tyson & Michael Jordan Have In Common (Bonus 3)

Spike Lee tells Pharrell Williams about being the only black family in Cobble Hill and the influence it had on his films, and about the hospital in Fort Greene that birthed Mike Tyson, Michael Jordan, Bernard King and Albert King
ARTST TLK E08 – Peter Diamandis

Peter Diamandis invites Pharrell Williams to his offices at XPRIZE to talk about innovation, creativity, competition, and the future of space. From science fiction to science fact, from Charles Lindbergh to the XPRIZE, and from Charles Branson to Stephen Hawking — they discuss his extraordinary career and where it will take him next.
ARTST TLK E08 – Peter Diamandis: The Bounty Of Solar Energy (Bonus)

Peter Diamandis talks to Pharrell Williams about the abundance of solar energy that we are getting close to being able to use to power our cars and aircraft.
ARTST TLK E08 – Peter Diamandis On The Global Literacy X PRIZE (Bonus 2)

Peter Diamandis and Pharrell Williams talk about the possibility of using technology to change education. The Global Literacy X PRIZE aims to develop technology that will reduce dependency on teachers and schools for literacy.
ARTST TLK E08 – Peter Diamandis: Will Humans Ruin The Next Planet? (Bonus 3)

Pharrell Williams ask whether humans will ruin the next planet we inhabit, and Peter Diamandis expresses optimism that we will be able to harvest the resources of other celestial bodies and use technology to recover and mold our own environment.
ARTST TLK E07 – Daniel Lanois

Daniel Lanois invites Pharrell Williams into his Los Angeles home to talk about learning from legends like U2, Bob Dylan, Brian Eno, Peter Gabriel and The Neville Brothers and his ongoing experimentation with sound. From recording in castles and barns to collaborating with Billy Bob Thornton, they discuss the storied career that led Rolling Stone to name him the most important producer of 80s.
ARTST TLK E07 – Daniel Lanois Teaches Pharrell Williams About Sampling (Bonus)

Daniel Lanois and Pharrell Williams talk about teaching the next generation of producers. Lanois talks about using minimal equipment to extract samples, manipulate them and put them back into a track.
ARTST TLK E06 – Usher & Leah LaBelle

Usher and Pharrell Williams sit down to talk about everything from the beginnings of his career to what makes him a magnetic performer and now his continuing roll as mentor to Justin Bieber. Then Pharrell introduces his protégée, Leah LaBelle, and they discuss the intuition that artists and producers must have to make great music.
ARTST TLK E05 – Henry Rollins

Henry Rollins, lead singer of Black Flag, joins Pharrell Williams to talk about everything from personal anger to his musical influences. Rollins tells the story of how he became the lead singer of Black Flag and what has led him to writing and spoken word. He talks about rebelling against close-minded, authoritarian punk crowds and his decision not to use drugs or alcohol. And he explains the rush of holding an crowd's attention and his respect and love for his audience.
ARTST TLK E05 – Henry Rollins Part 2

Henry Rollins and Pharrell Williams sat down to hash out the major issues of our day from education reform and politics to dealing with personal challenges.
ARTST TLK E04 – Tony Hawk

From his first deck to Birdhouse to Boom Boom Huck Jam to a video game empire Tony Hawk talks to Pharrell Williams about experiencing things that were beyond his imagination as a kid. Tony talks about the evolution of skateboarding and the challenges that he still looks forward to as a skater and a businessman.
ARTST TLK E03 – Alex Gorlin & Daniel Arsham

Pharrell Williams interviews Alex Gorlin, a renowned architect known for bringing warmth to modern design, and Daniel Arsham, an artist who blurs the line between art & architecture, challenging convention by placing shapes in unexpected places. Gorlin and Arsham share their influences inlcuding Marcel Duchamp and Frank Lloyd Wright. Gorlin shares his experience working with two of the greatest architects of the century, Im Pei & Richard Meier. Arsham discusses the multi-dimensional nature of the different mediums in which he works.
ARTST TLK E02 – David Salle & KAWS

Pharrell Williams interviews internationally renowned artists David Salle, known best for helping define postmodern sensibility, and street artist-turned-sculptor and limited edition toy & clothing designer, KAWS.
ARTST TLK E01 – Ben Mezrich & Andy Greenberg

Investigative writers Ben Mezrich ( The Accidental Billionaires & Bringing Down The House) and Andy Greenberg (This Machine Kills Secrets) sit down with Pharrell Williams to discuss their craft. The trio covers a wide range of interesting topics including MIT gambling rings, Mark Zuckerberg, Julian Assange, and Anonymous.