Nigel Sylvester: Ridin' With That Work 2 With Pharrell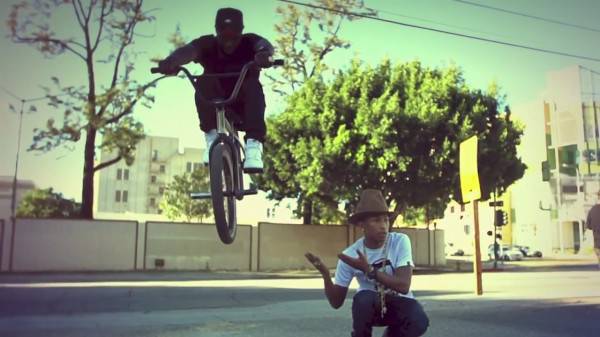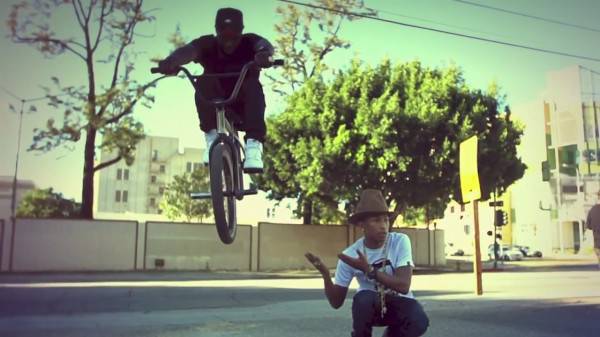 It's no secret that Pharrell Williams has a huge infatuation with the BMX Culture, mainly Skateboarding, being a lifelong fan of the sport. Last spring, he joined BMX specialist Nigel Sylvester in downtown Los Angeles for a look into the history and their deep love for the sport.
If you remember last summer, Nigel took us through the streets of NYC in his pilot edition of Ridin' With That Work. Now back for another installment in the Mixtape Series of vert and rail tricks, Pharrell gives a brief public service announcement before Sylvester begins Grindin'.
Nigel Sylvester – Ridin' With That Work 2 With Pharrell

Nigel Sylvester – Ridin' With That Work With Pharrell