Pharrell & Co. To Play At The 'Nile Rodgers' Music Festival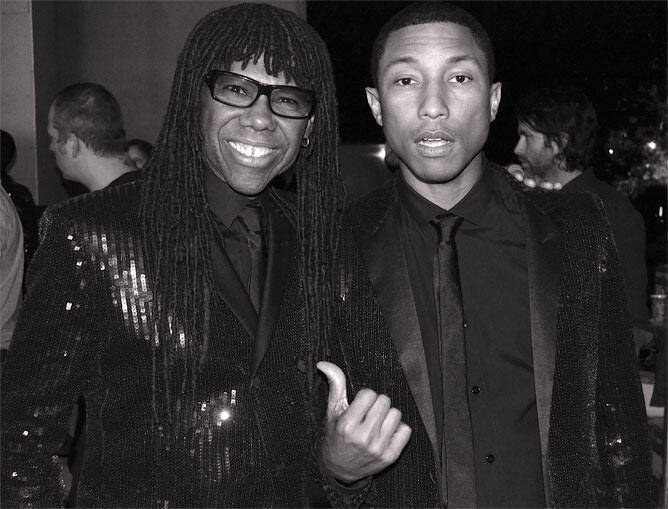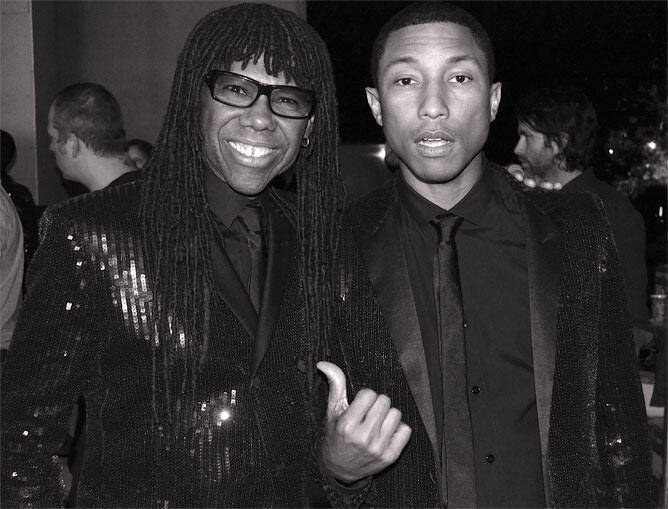 By Will Robinson. Nile Rodgers seems like the coolest guy ever, so it only makes sense he grabbed cool people to headline his music festival. The legendary songsmith posted on his Facebook page Tuesday night that he'll be hosting a music festival at Martha Clara Vineyards in Riverhead, N.Y. called FreakOutLet'sDance (FOLD, if you will, as Rodgers wishes) on Aug. 4 and 5.
The announced lineup easily fits into Rodgers' overwhelming ethos of awesome: Pharrell, Beck, Janelle Monae, Chaka Khan, Q-Tip, Eric B (With Rakim), Keith Urban, Paloma Faith, The Martinez Brothers, and more. That's truly an eclectic mix, attractive to many demos. What if all of them get onstage together for a megajam?