Pharrell & Co. At The Apollo In The Hamptons (August 12) (2017)

Photos by Kevin Mazur & Patrick McMullan. Pharrell Williams, Justin Timberlake, Alicia Keys, Jon Bon Jovi, Mavis Staples, Robert Downey Jr and Jamie Foxx performed before a very well heeled crowd to raise money for the Apollo Theater in Harlem. Among them, probably only Mavis had ever performed at the Apollo in its heyday. Tickets were $10,000 apiece.
Pharrell With Alicia Keys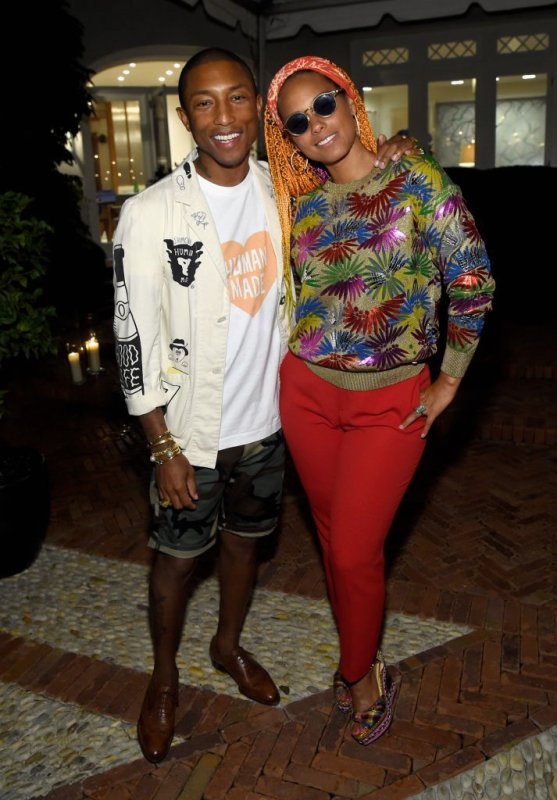 Bon Jovi and Mavis did duets on Buffalo Springfield's "For What It's Worth" and "Let's Do it Again." Downey and Foxx performed together, along with Alicia Keys. Timberlake and Pharrell went on together. The Roots were the backup band. Gary Clark Jr. also chimed in on guitar of course. Other guests included Chris Rock, Howard and Beth Stern, Matt Lauer, Priyanka Chopra, Harvey Weinstein, Kyle MacLachlan, and Patriots owner/Trump supporter Robert Kraft.
Pharrell With Justin Timberlake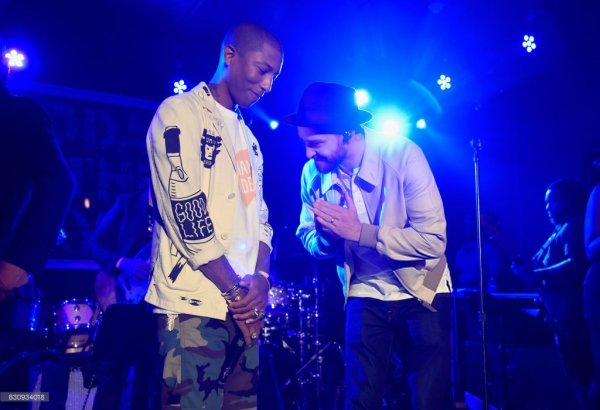 *http://n-e-r-d.skyrock.com/
*showbiz411.com