Chad Hugo x Vibe.com Interview (2018)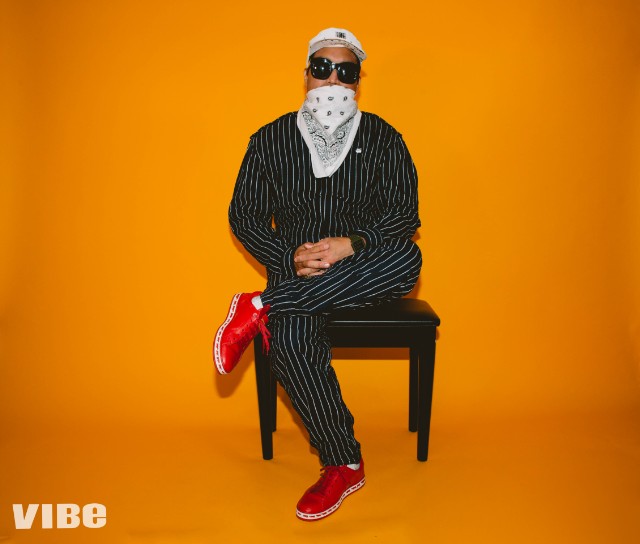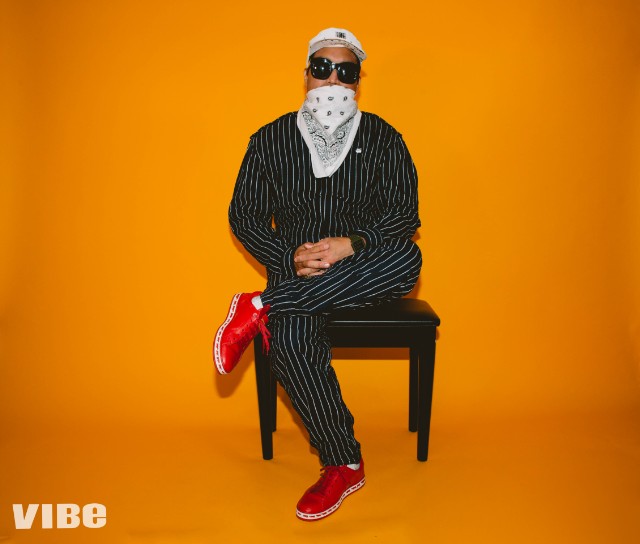 Chad Hugo is the antithesis of how one would expect a world-renowned producer to act. Despite being one-half of one of the most lauded music production duos of all time, The Neptunes, the Virginia Beach native's muted demeanor is a stark contrast to the notoriously gritty music scene. Evident by his decades-long career as a beat maker, he truly comes alive through creating sounds that have been loved the world over.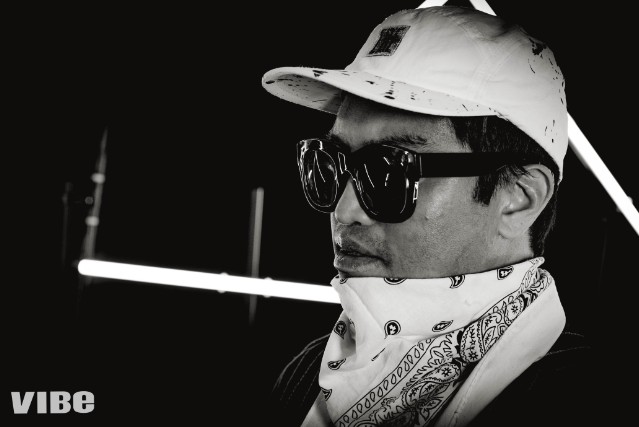 Hugo, who strolls into VIBE HQ on Friday, Jun. 1 with an assortment of costume changes and a subtle smile, is famously modest; you won't catch him around press as often as his creative counterpart, Pharrell Williams. However, with a deejaying set later that night at Lot 45 in the Bushwick area of Brooklyn, a then-upcoming weekend performance at Governor's Ball at Randall's Island and some new music of his own in the works, there was more than enough for him to talk about this time around.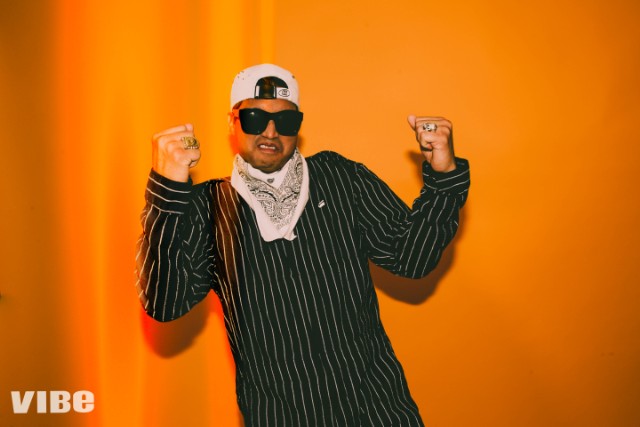 The 44-year-old grew up listening to a wide assortment of sounds and tunes. He says his mother was a big Diana Ross fan, which gave way to his admiration of funk, pop and soul. Additionally, he enjoys jazz artists like Herb Alpert and the compositions of Rodgers and Hammerstein, whose work can be heard in the musical The Sound of Music. "I was a fan of Bebop and [John] Coltrane, and things like that," the multi-instrumentalist says during our photoshoot. He's peering out through his signature dark sunglasses, and details that music was always something of interest to him.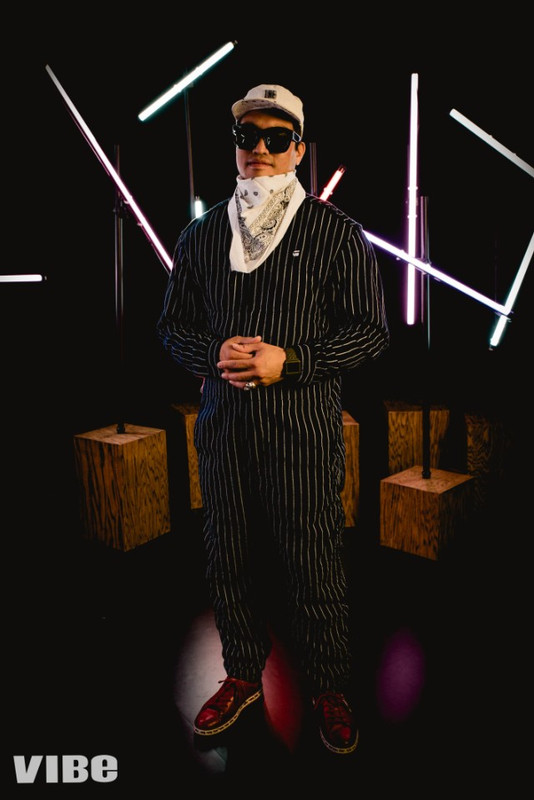 "I played tenor saxophone in high school, and I was really into the recording aspect of things, so I thought I invented the 4-track when I was in fifth grade… But I'd tape my boombox over and over again, there was a fascination with it." When prompted about his favorite beat he's produced for others —after some time to think— Hugo revealed he's a fan of the work he did on Justin Timberlake song "Supplies" off of the singer's latest effort, Man Of The Woods. "That's correct, [The Neptunes] have been around since the '90s," he grins.
Hugo says that their longevity is "exciting" and believes that their frame of mind has contributed to keeping up with the times as they continue to change sonically. "I try to bridge the gap between music ideas," he continues. "We're grateful. As The Neptunes, we were grateful. We're here to connect music and ideas and thinking in new ways to hopefully help society, but for the most part, make people have a good time."
The good times continued to roll with the 2017 release of N*E*R*D's No_One Ever Really Dies, their first full-length album in seven years. Through the release of the group's fifth-studio album, fans were blessed with videos and songs such as "1000" featuring Future and "Lemon" featuring Rihanna, which spawned the viral #LemonChallenge that took over social media. Additionally, the group worked with Kendrick Lamar, M.I.A., Andre 3000, Wale and more to bring the music to life. These acts, exposure at music festivals and events such as the 2018 NBA All-Star game contributed to bringing N*E*R*D's tunes to people who may not have heard their music before.
"It's something fresh and people are really diggin' it," says Hugo of the warm reception to the album from musicophiles. "We played at Rolling Loud, and people were into the new sounds. We have a rebellious vibe with these kind of mechanical beats and tentpoles. It's cool. Some of the guys from the band are actually capable of playing gospel and R&B and jazz, and we were just vibin' out and in the mood. The mechanical, afro-punk, funk vibe is cool and exciting."
The new album also tackled intense subject matter, such as corporate and political corruption ("Deep Down Body Thurst") and police brutality ("Don't Don't Do It!"). When paired with the group's infectious production, it made for a rowdy musical reverie, and in a way, added candy to the truth medicine found inside the lyrics. "It's always a thing where people can take things the wrong way," Hugo says about the rebellious nature of the album. "'Why are they angry?' It's not about anger, it's about letting loose and it's fun."
Hugo is hard at work at the studio preparing to release new music of his own. He's also in the process of working with electronic DJ and producer, SG Lewis. The UK-bred musician, as Hugo describes, is a fan of N*E*R*D., and is always "ready to work." "It's cool that [Lewis] is keeping the soul aspect of his electronic productions, fusing it together, and I'm excited about that fusion," he says. His song "Meant To Be" was released as a single from the Yours EP. While he didn't divulge too many details about what he'll be doing with his own tunes, Hugo said that his sound fits his interests, and that listeners can expect something "bluesy" and "jazzy."
"I could hit record, you know, and just let people do their thing," he says. "If you were playing the flute, I'll record you playing the flute, and we'll make some music together. It's like band camp." An aforementioned fact about Hugo is that, yes, he is quieter than most. Does this pose any issues for him in the future when it comes time for self-promotion? The musician certainly doesn't think so, and he has social media to thank.
"Social media is great," he says with a smile. "You can share as much as you want, or as little as you can. You still can be serious about it, it's really up to the artist. I'd promote [my new music] the way I'd want to." "If I'm gonna step out and do my own thing, I'd just let it be," he says of his new solo journey. "I'm in a different stage of my life, and I wanna be honest about that. There's so much to offer, and who's to say how people take it? Music is music. People can close their eyes and enjoy it."