N*E*R*D At The The Yellow Ball In New York (September 10, 2018)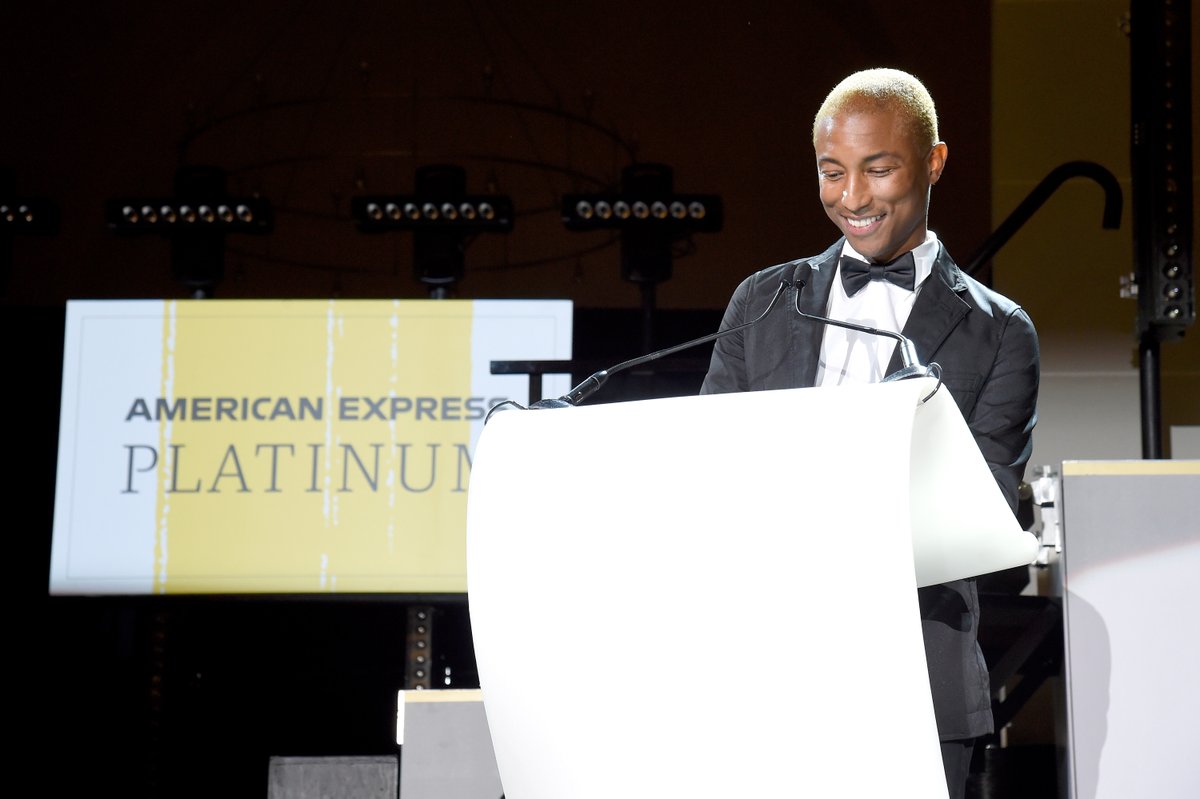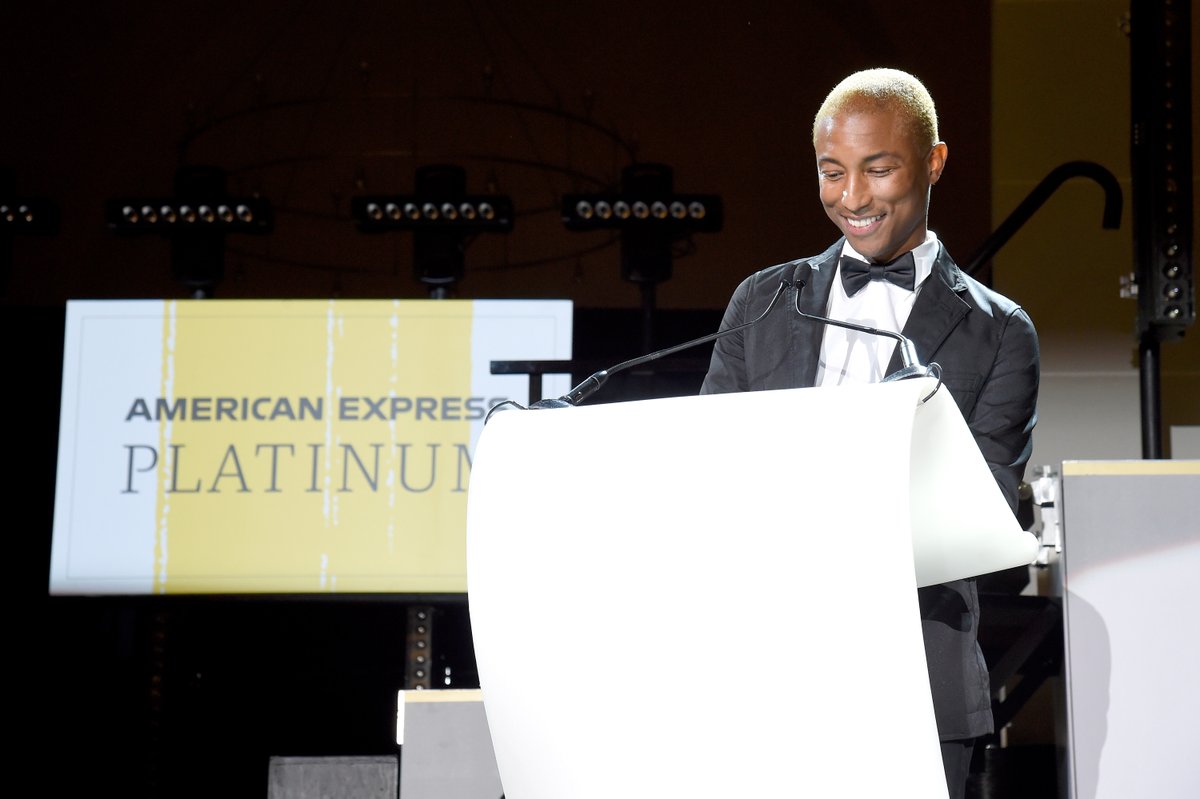 Photos by M. Sagliocco, D. Kambouris, K. Mazur & Stéphane Feugere. Yellow was the color of the evening, thanks to Pharrell Williams, who hosted The Yellow Ball at the Brooklyn Museum on Monday night. The evening honored Young Audiences Arts for Learning, and Williams was inspired to create the party with American Express to support and foster the work and ideas of artists.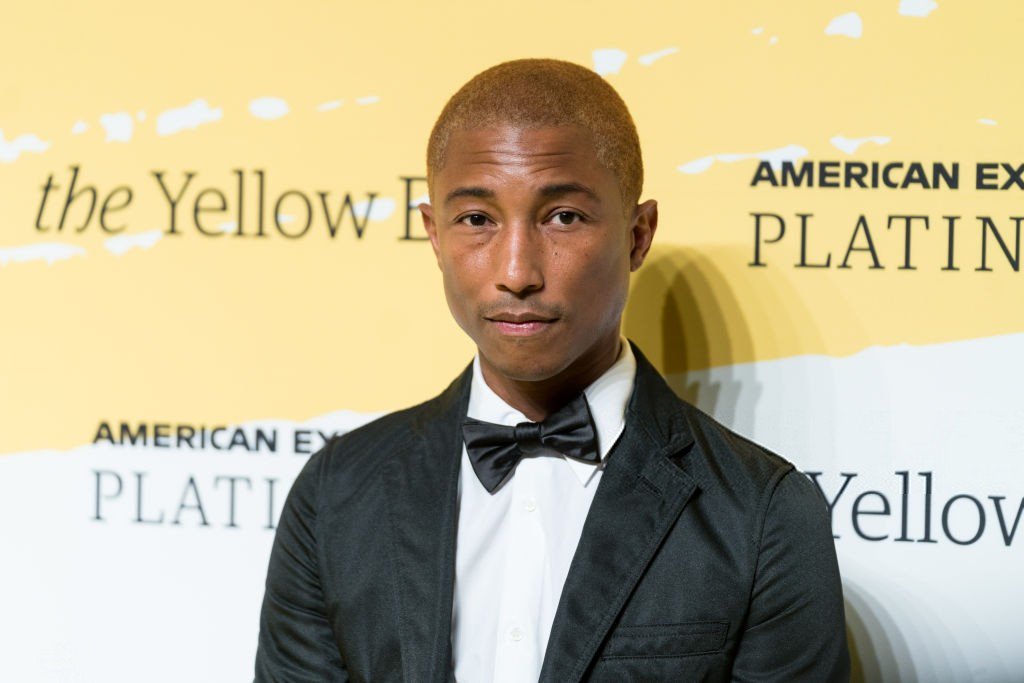 "We have to support and preserve the young artists at all costs," Williams told The Hollywood Reporter while sitting in one of the museum's galleries. "Because everything in here, what you're wearing, what you're holding, what you have on your nails, what's on your face, what's in this room — the lights, the sculptures, the floor — everything was someone's epiphany."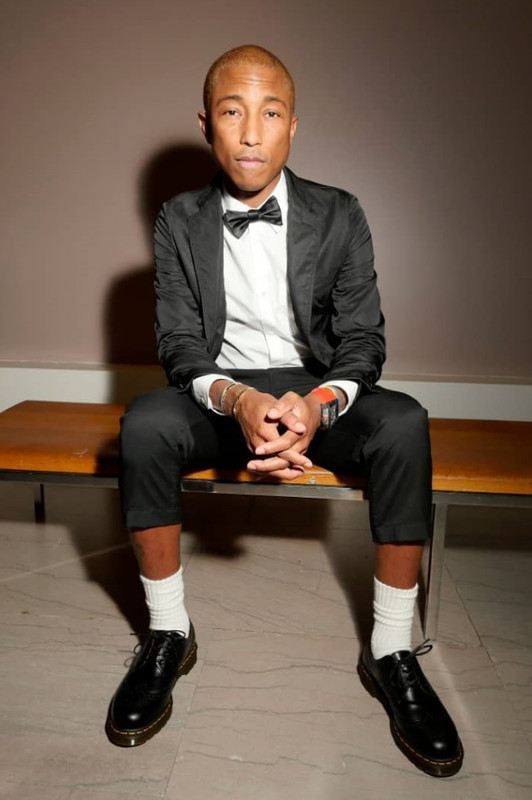 The evening began with a cocktail hour, and attendees, primarily American Express Platinum card members and VIP guests, could browse a silent auction, which included everything from a yellow Chanel purse to one-of-a-kind yellow Beats speaker and headphones to custom Pharrell Williams = Adidas Human Race NMD Sneakers. Visual artist Daniel Arsham created three installations for the event. Arsham and Williams have known each other since 2005 and collaborated in the past, and these three pieces were works that Williams had seen in past iterations and invited Arsham to bring to the event.
*hollywoodreporter.com
*twitter.com/pharrell
*instagram.com/places_and_spaces
*instagram.com/pharrellwilliamsworld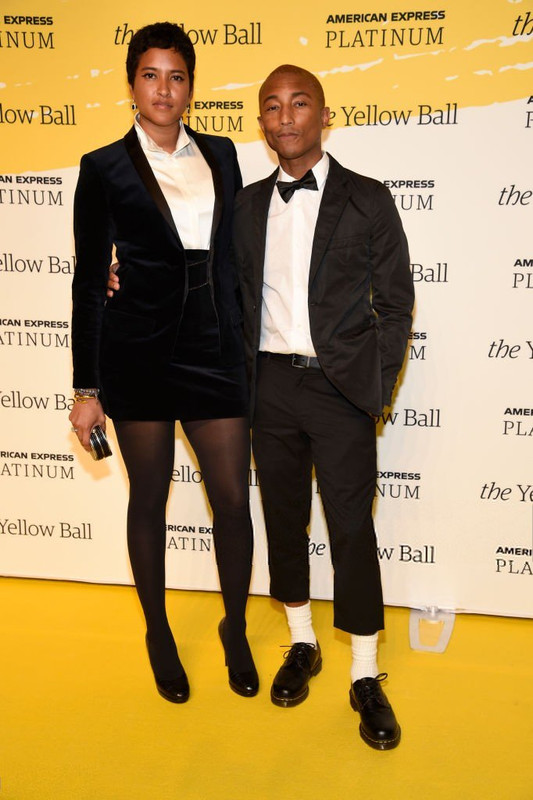 The first was an interpretation of a Japanese tea garden, which was built on a gradient of light from yellow to white, with the viewer's perspective changing depending on where the person was standing. Another play on perspective was a sort of maze of shapes through dry wall that progressively formed a human outline as you walked through the space.
Chad Hugo With Wife Priscilla Lynch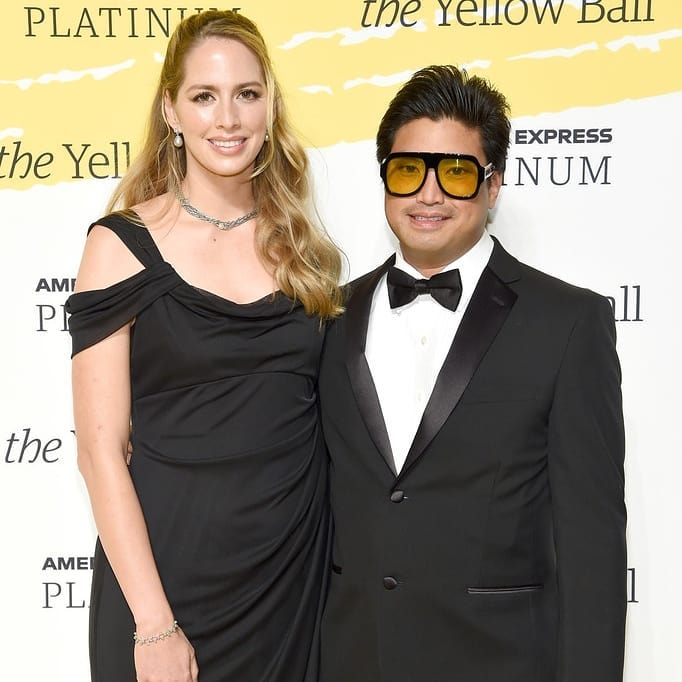 "A lot of my work involves lighting and perception so it lends itself to this kind of scenario," Arsham said, adding that the evening's cause of arts education was important to him. "I went to art school. I was supported by an organization after school called Arts. I see the arts generally as an invitation for people to think outside of their everyday experience. That doesn't have to be political, it's more about allowing people to step outside of their everyday. And I think that gesture allows people to think about the rest of their lives."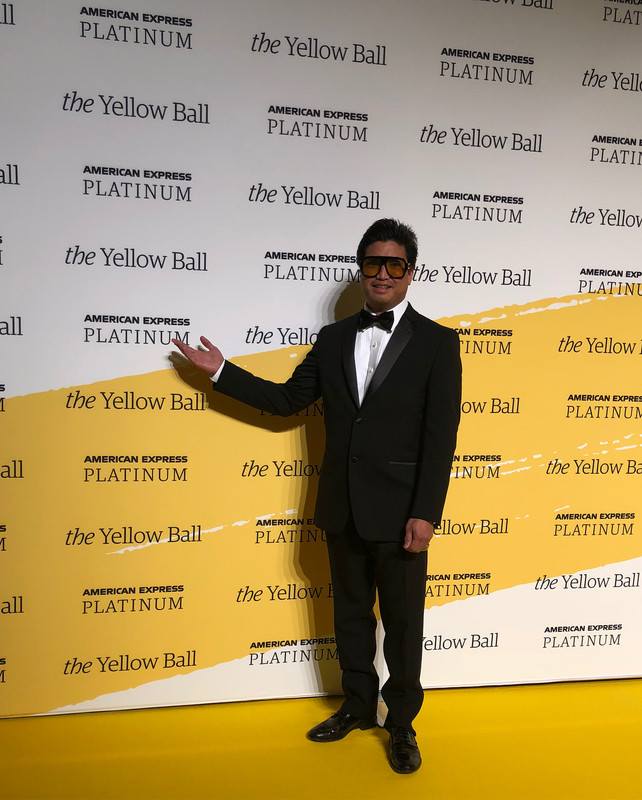 Chef Dominique Crenn created a dining experience for the evening, inspired by creativity and the season. The Michelin star chef is also a member of American Express's Global Dining Collection. Standing backstage amongst the dinner prep, Crenn spoke to the importance of dedicating yourself to your art and striving for excellence. "For me food is art, but it's a life of dedication and hard work," Crenn said. "You won't be an Iron Chef right away, this is not what food is about. Art has to do with the world has to do with humanity, too, you can do it. You can be a chef, singer, or fashion designer. It's the same thing."
Chad Hugo With KAWS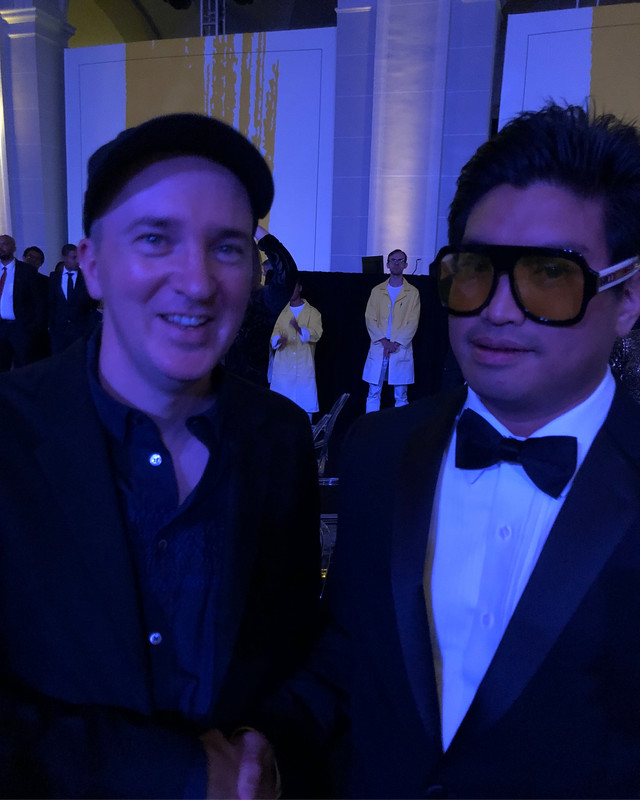 During the cocktail and dinner hours, David Blaine performed magic tricks for illusions and the guests, among whom were Alicia Keys and her husband, Swizz Beatz. Keys and Williams gathered around Blaine in the center of the room during dinner, as he performed one of his signature tricks, the human aquarium, in which he regurgitated a live frog and swallowed it again.
Shae Haley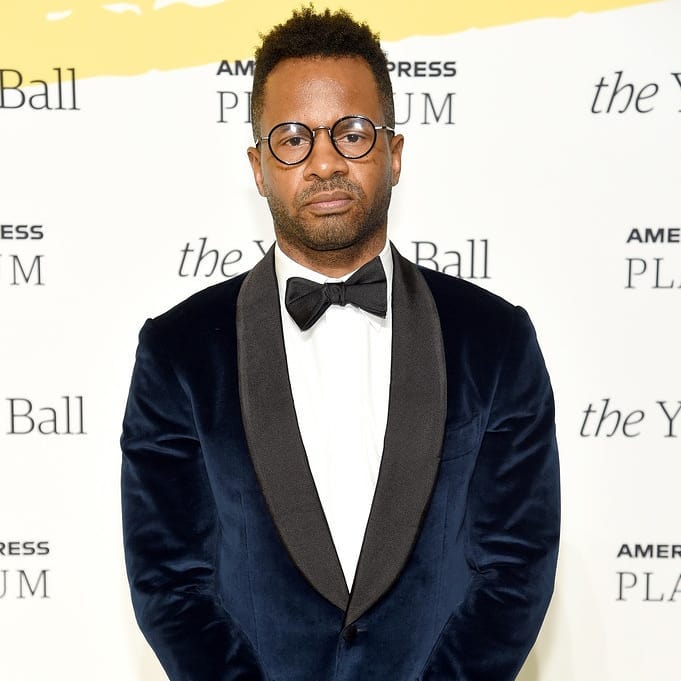 After dinner, rapper A$AP Ferg took the stage, performing some of his hits, "Work Remix," "New Level" and "Plain Jane." Williams invited Ferg to participate in the evening, and he was excited to champion the cause of young artists in music and fashion. Ferg wore a yellow and black track suit of his own design to the event. "I went to arts school," Ferg told The Hollywood Reporter. "They actually took my old school down and they made it smaller. When they did that it kind of touched my heart because I know how much kids in the city want to do art, fashion, so to have an outlet for that is very important and just to have programs in general."
Pharrell Williams With A$AP Ferg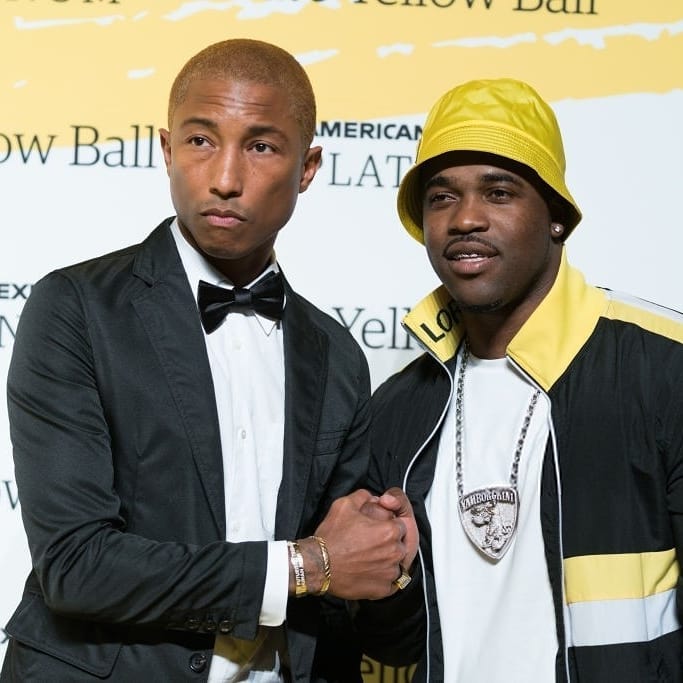 The final performance of the evening was from Missy Elliott, who led a high-energy set, including songs like "Get Ur Freak On," "Pass Dat Dutch" and "Lose Control," alongside a large ensemble of dancers. "When I was young, I didn't know I was an artist, and I didn't know what being an artist entailed," Williams told The Hollywood Reporter. "As far as music, it was more like something that was fun and something that I did in school, but I never knew that that was priming me for this. That's why it has to be protected. I loved it enough to not leave it alone, but what about the person that needs that push? If you're a really good artist, you have to be inspired, you have to be driven, or have the willingness to do. And you need that environment to foster that thing. We're just trying to make sure the odds are even for as many children as we can." Check out some Videos HERE!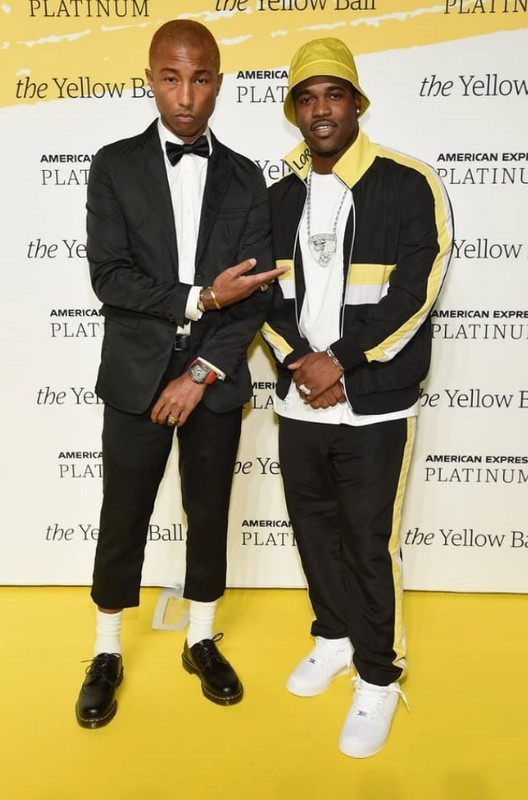 Pharrell Williams With Daniel Arsham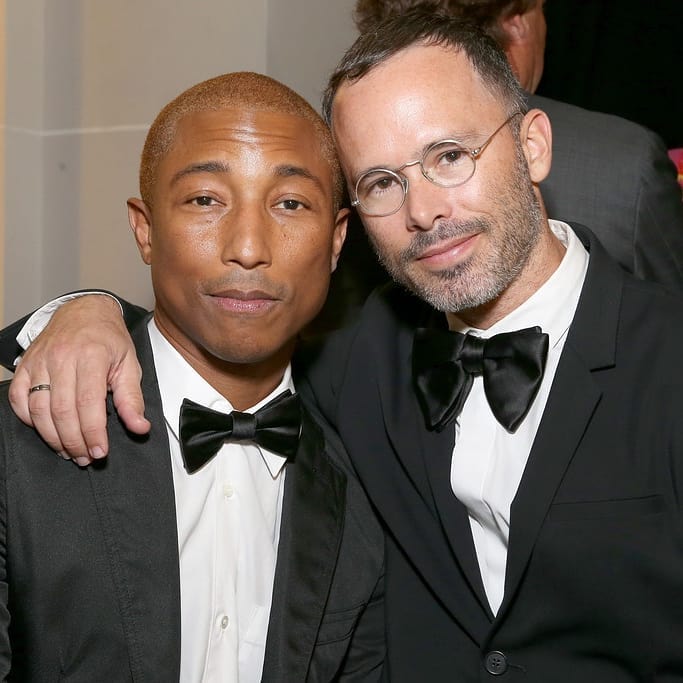 Pharrell Williams With Missy Elliott & A$AP Ferg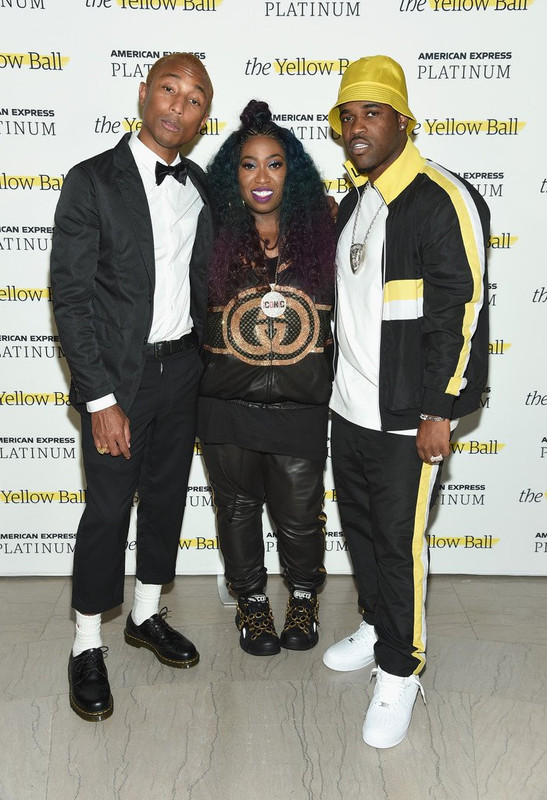 Pharrell Williams With David Blaine & Alicia Keys