Chad Hugo x DOPE Interview, Talks More Neptunes Tracks In 2019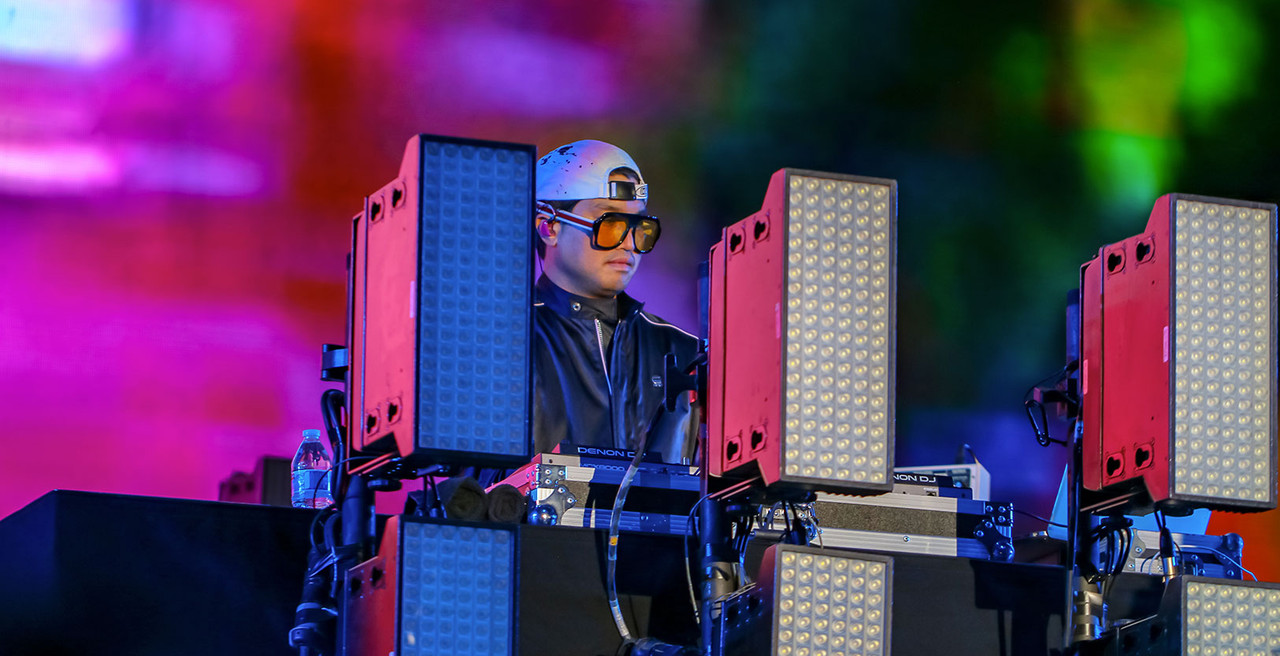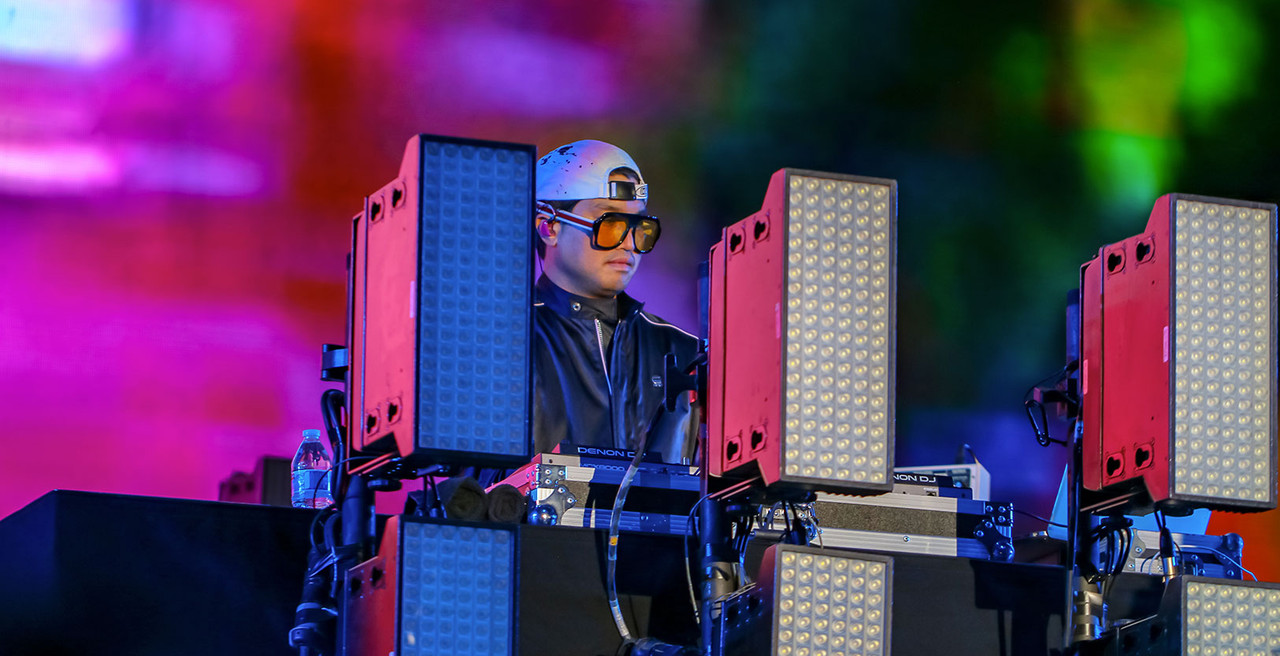 Chad Hugo sat down with DOPE Mag to talk about the new N*E*R*D album, his influences and his future projects!
DOPE Magazine: Lets first talk about your set tonight. What does N.E.R.D have in store for Las Vegas at Life Is Beautiful?
Chad Hugo: Life Is Beautiful because life isbeautiful. When we get on stage, it's like theater. We're like a theater production. We've got dancers, a huge LED screen, a band, Pharrell, Shae, and I just wildin' out playing our songs. Some stuff from our old albums, some stuff from our current album, "No One Ever Really Dies." We're just so excited to be here.
You mentioned Pharrell and Shae. N*E*R*D has been together for a lot longer than people think. You guys all grew up together, right?
I used to have a studio [above] a garage and people would bring over samples and stuff. We used just make music. Pharrell and I were in like a gifted and talented program and we just got together and started making music together. Kinda like our own little art school, except we weren't enrolled in art school. We were always just striving to be on the radio in Virginia Beach.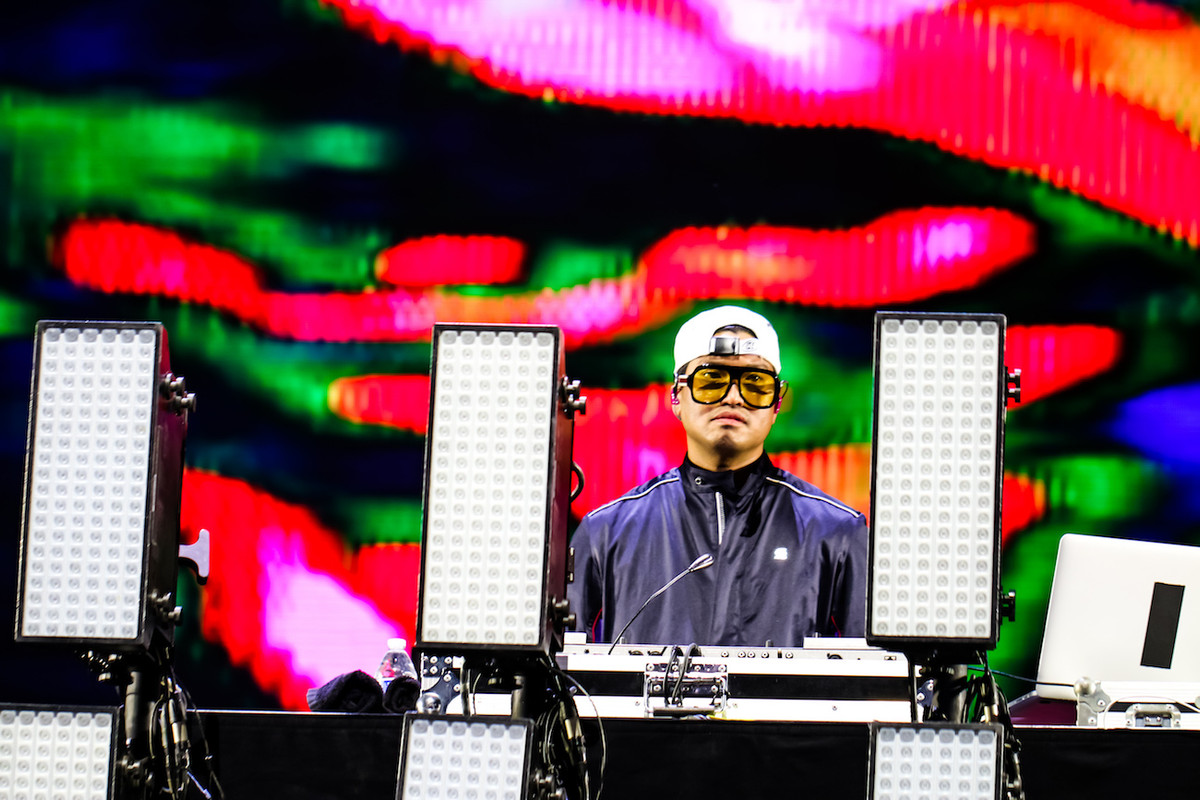 Tell me a little bit about the music you played when you were in your teens. Who influenced you at that time?
A lot of electronic stuff, rock and roll, classic rock, jazz and soul. Earth, Wind & Fire and Stevie Wonder for sure.
How did the whole Neptunes collaboration start between you and Pharrell? What gave it a different authenticity?
We were just always into the space sounds. Being from Virginia Beach we were really about The Neptune, King Neptune. We were trying to be on that cosmic sound. So The Neptune sound was always about everything below the surface and to outer space and beyond. We just try not to limit ourselves or pigeon-hole ourselves into a certain sound. It's just about vibin' with different singers, different musicians and genres. It was the 2000s man, so back then it was just about having a good time and making some new sounds.
You mentioned Virginia Beach. There really wasn't a scene there for music before you had created it, no?
So the only scene we knew was Timbaland,and he had his music and used to make all these mixtapes. He was our main competition and he had his group Surrounded By Idiots with Magoo and Pharrell. It was on that level of weird hip hop. Real trippy stuff.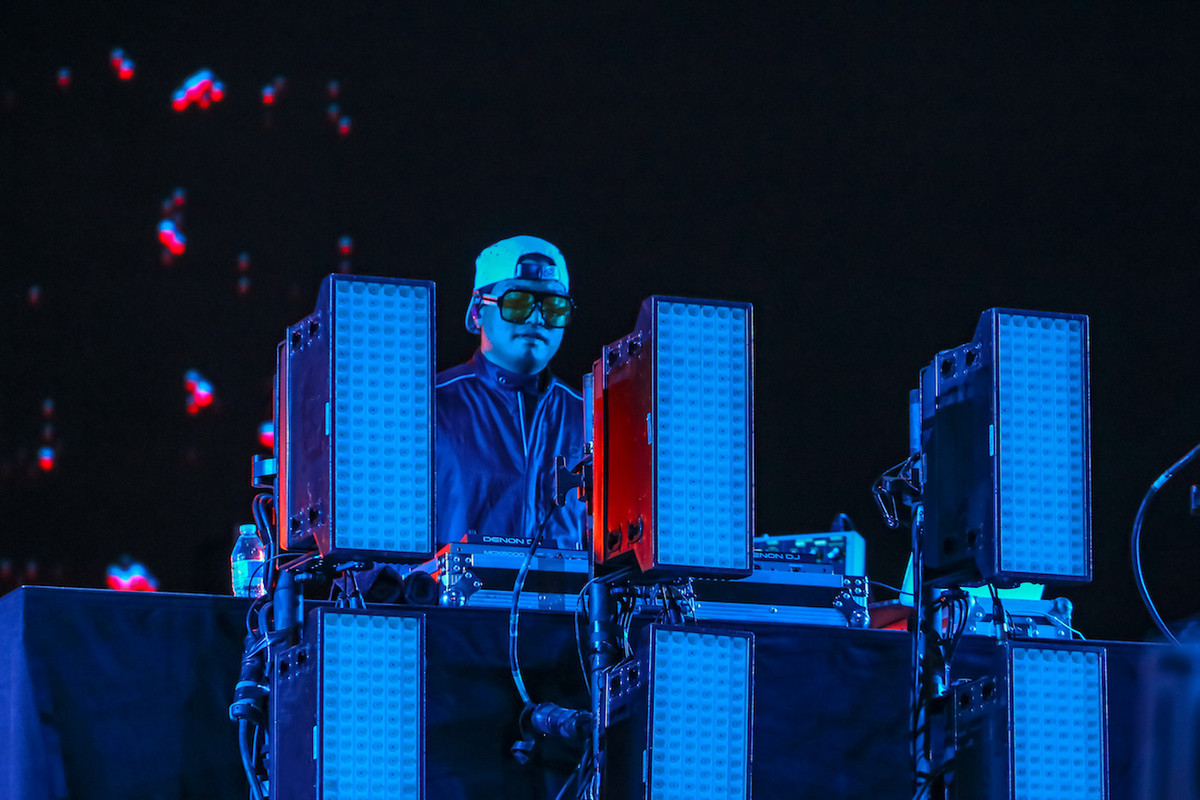 Tell me a bit more about your own personal musical background. You're a saxophonist, pianist, guitarist … Are there any other secret talents that we don't know about?
I got back to saxophone just recently and woodwinds as well. I play the clarinet and play some French horn. So I'm going back to like classical, concert band stuff. Ragtime and New Orleans blues, and stuff like that.
What made you want to pivot in that direction?
There's this group called Tuba Skinny that I stumbled upon like four years ago. It was about New Orleans and that Louisiana sound. It was all about improv and everyone was playing at once, but they would each let one another have their musical ideas. It might be boring to some people, but there's a lot of foundation to jazz.
Let's talk about your work on Justin Timberlake's Man Of The Woods album released earlier this year. You can really hear your handy work throughout the entire album. Tell me a little bit about how that all came together.
Pharrell had some down time from judging The Voice and we working on another album for N*E*R*D. Justin was working at the same studio as us so it happened spontaneously. So we kind of just blended the "No One Ever Really Dies" with Justin's "Man Of The Woods"project. We recorded at Conwayin Los Angeles and they've got this plant vibe, so we were trying to stick to nature-y themes with like folk and club sounds. And I think we did a pretty good job!
You guys are international superstars already, but 2017 was a big year for N*E*R*D with you guys reuniting for your fifth album, "No One Ever Really Dies"and LEMON was a massive song for you guys. How has this album in particular changed you, or has it?
It's just been kind of an eye opener, or a rude awakening. I've done tours before, but now in North America and Europe and in these crazy times in politics. [The tour] it's kind of given me a chance to reach out to people not just behind the scenes, but actually pay tribute to the listeners and the fans.
You have older kids with their own beliefs and their own minds, and you also have younger children too. How is it being a parent in the current political climate?
It's definitely a challenge to try and stay relevant. Not necessarily cool, but just relevant. I'm not worried about being cool or not. The whole "No One Ever Really Dies" mindset is about not trying to be too cool. I just try and make sure my kids and the youth are still in tune with what's going on.
There's so much talent and great sound out there, how do you decide what tracks you're going to sample and who you're going to collaborate with? Do you prefer to work with artists that you have a personal relationship with, or look to find new sounds from artists you haven't worked with yet?
That's the cool thing about music. You always keep the things you learned in school and things you learn playing music. When you collaborate with someone you don't really know that's really good because it's all about the communication within the music. You don't really have to even say any words. It's all about getting into the studio and vibin' and jammin'. There's definitely benefits to both. We've kinda been in the game awhile and we know a lot of people. So when people wanna jam…it's a good thing. Like the other day I was in the studio with Rex Orange County and he's down with Odd Future and those guys. So just that they want to vibe and collab and that's enough for us to get in cahoots with them.
Who can we look forward to seeing you collaborate with in 2019?
I think we're going to continue to do some Neptunes stuff, I predict. We'll kind of revitalize and renovate the sound. Me? I'm just going to continue to be a better musician. I might go back to school to learn some other things and stay busy. Like this past year I took some business [classes]. So just staying up on that and always improving on my music.