Pharrell's 'Something In The Water' Festival Recap (2019)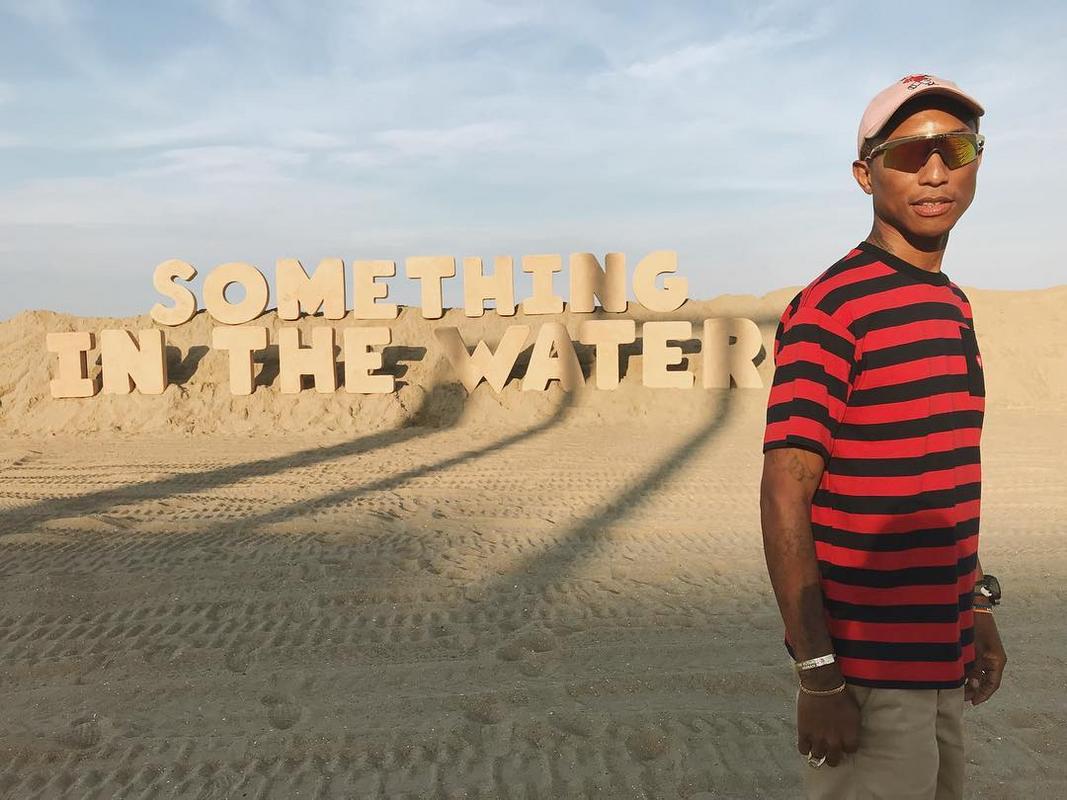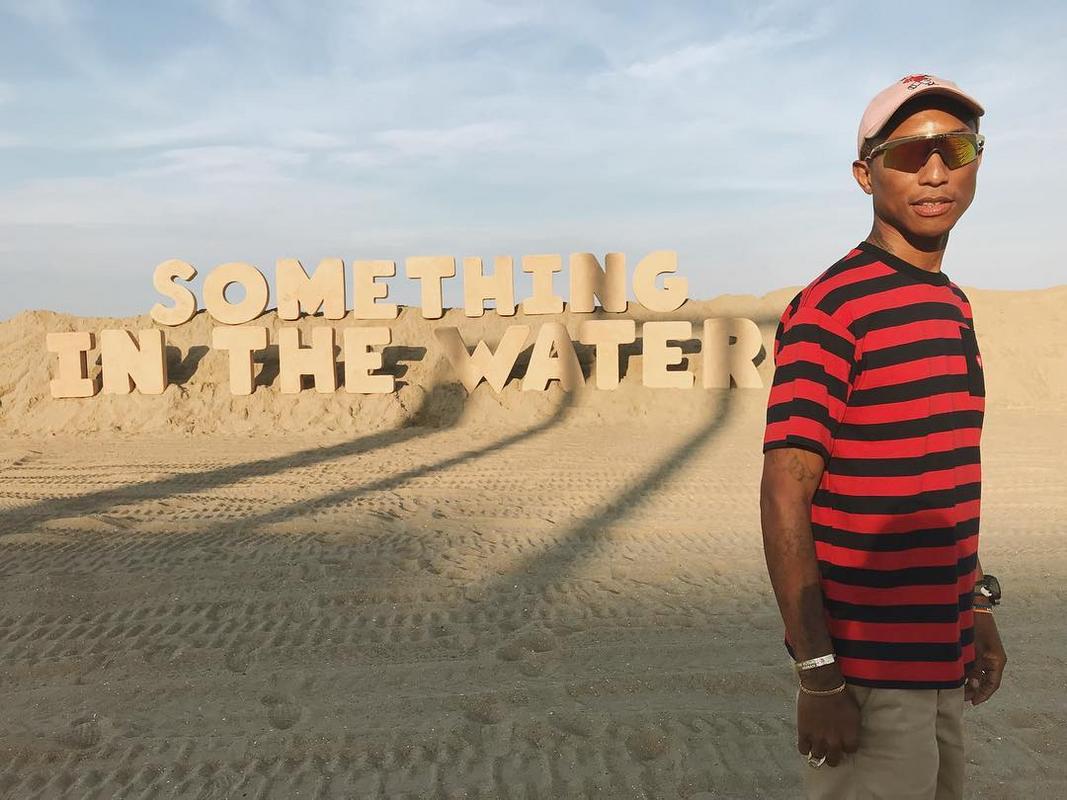 Pharrell Williams is a man of many talents, and now he can add festival organizer to that list. The producer/singer/rapper/fashion mogul welcomed the world to his hometown of Virginia Beach, Va. for the inaugural Something In The Water, a festival chock full of superstars and events that delighted both locals and visitors. From Jay-Z to Deepak Chopra to Virgil Abloh to Sylvia Rhone, Pharrell leaned heavily on the shield of his peers in the music and fashion industries to create something that hasn't been seen in Virginia in well, ever.

Something In The Water was not just another Coachella or Lollapalooza — and it was clear that Pharrell, his team, and the folks who partnered with him were intentional about making sure the show went smoothly. 35,000 tickets for the event sold out far in advance, and beach accommodations were snapped up just as quickly. Something In The Water was essentially a proof of concept that Virginia could support this level and style of event. Something In The Water took place a few months shy of the 30th anniversary of what are now known as the Greekfest Riots.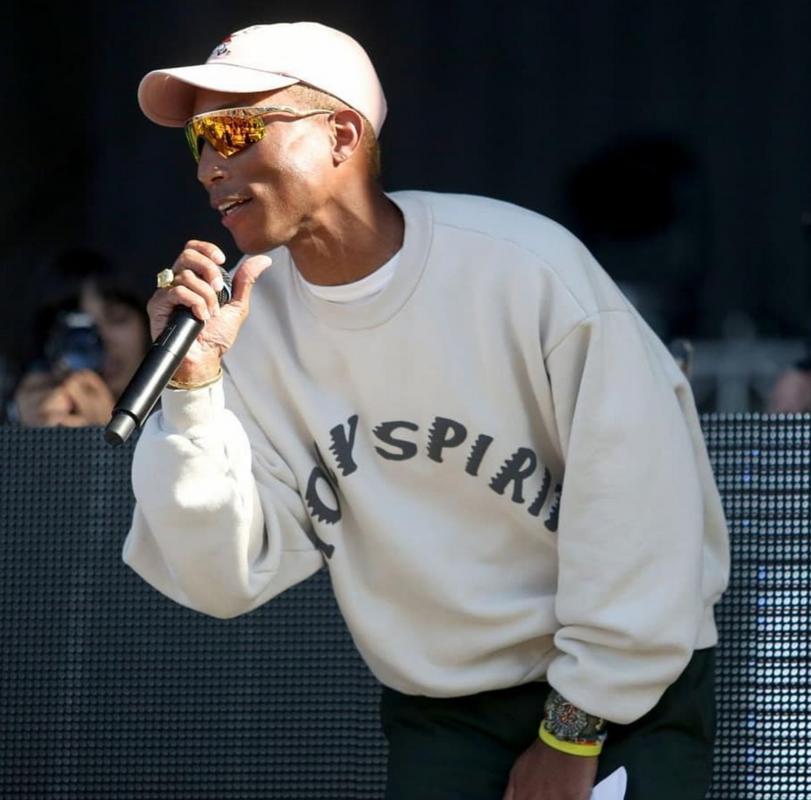 In the summer of 1989, black college students partying in Virginia Beach over the Labor Day weekend clashed with police, prompting city leaders to call in the National Guard. Something In The Water also fell on the same weekend as College Beach Weekend, an event which has been a point of contention in recent years. Incidents of unanticipated violence rattled residents and made it more challenging for students to gather. Something In The Water is Williams' love letter to his home city and state as it is a festival and community-organizing event.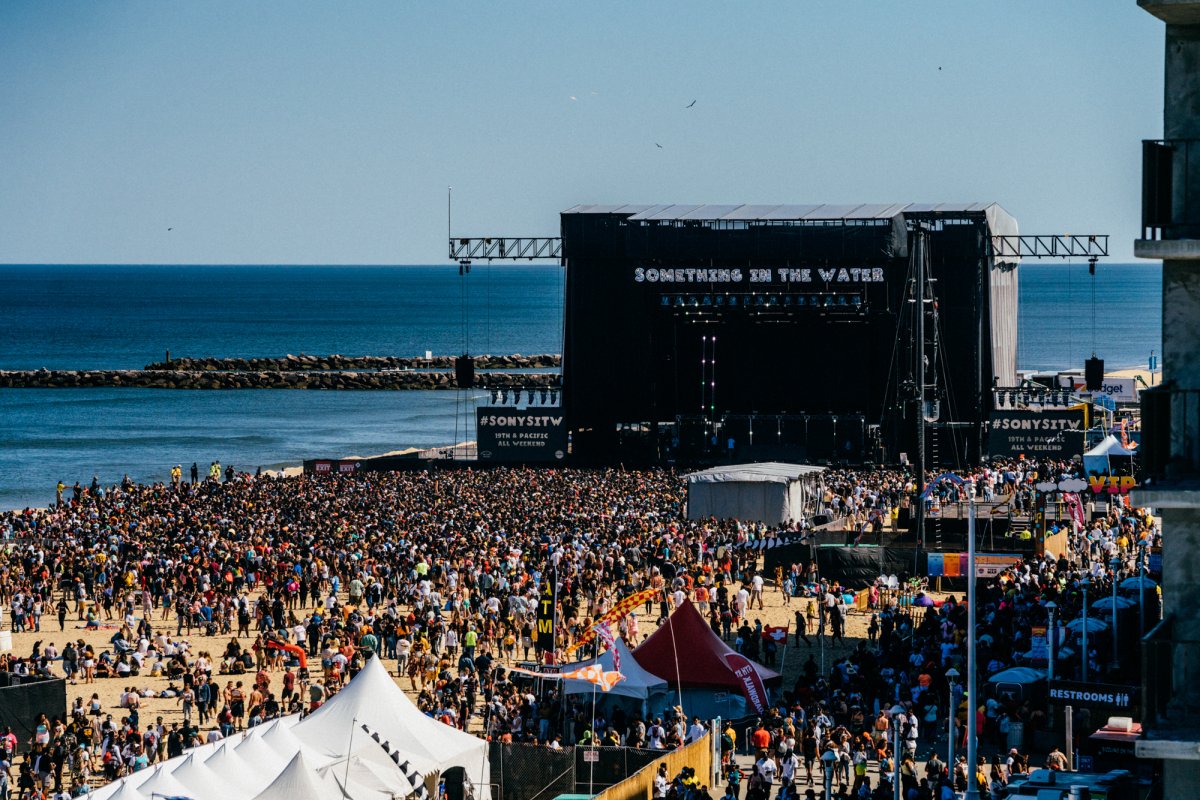 One day after Pharrell Williams was forced to cancel the first day of his inaugural Something In The Water music festival in his hometown Virginia Beach, Pharrell made it up to fans the next day night with guest appearances by his biggest collaborators, including Jay-Z, Diddy, Busta Rhymes, Usher, Snoop Dogg, Missy Elliott, Timbaland, Charlie Wilson and Tyler, The Creator. The best parts of the festival, however, were the reunions. If you are from or went to school in the commonwealth, it's likely you ran into more than a few folks you knew or grew up with. That same energy was replicated on stage during Pharrell's set, where it seemed every heavy hitter he had ever worked with graced the stage.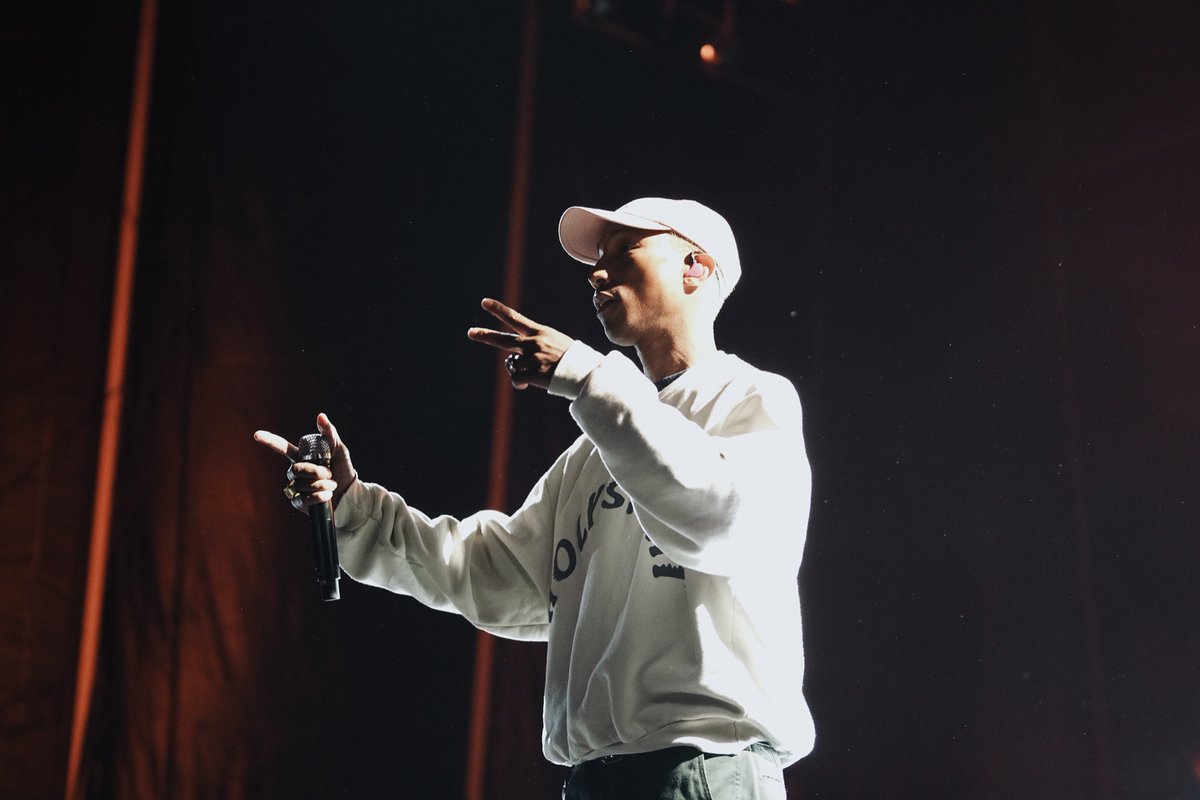 Anyone who was a child in the '90s or went to college during the turn of the millennium felt a wallop of nostalgia, with Snoop Dogg, Charlie Wilson, Missy Elliott, Magoo, Timbaland and Jay-Z offering up a relentless torrent of jams. The roar of the crowd was confirmation that despite any hiccups from the rollout, people were pleased with the fest. The 90-minute set found Williams dipping into all aspects of his 28-year career, opening with Nelly's "Hot In Herre," Kendrick Lamar's "Alright" and Future's "Move That Dope" before introducing Snoop Dogg for "Drop It Like It's Hot." Snoop stayed onstage for the crowd-friendly "Who Am I? (What's My Name?)" before enlisting Wilson for the trio's 2002 hit "Beautiful."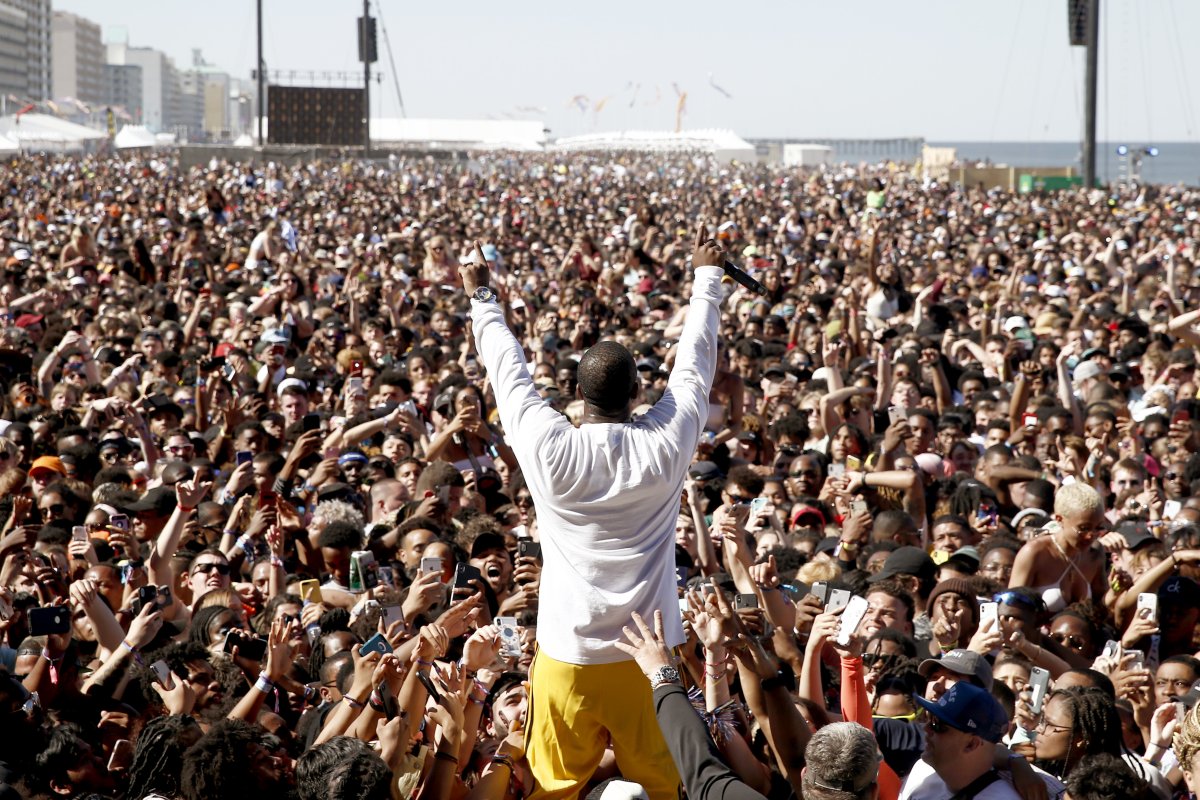 When Williams began "Frontin," his debut solo single, soon after, the crowd knew what to expect. Jay-Z may have been the festival's worst-kept secret, as rumors and spottings of him popped up in the days before the festival. Still, at 49, the gravitas of a Jay cameo has a weight that trumps surprise, with the rapper's appearance earning one of the biggest applauses of the night. He stayed on for "Public Service Announcement," and exhilarating versions of "Izzo (H.O.V.A.)," "Excuse Me Miss" and "I Just Wanna Love U (Give It 2 Me)." A N*E*R*D mini-set followed, with the group delivering one song from each album.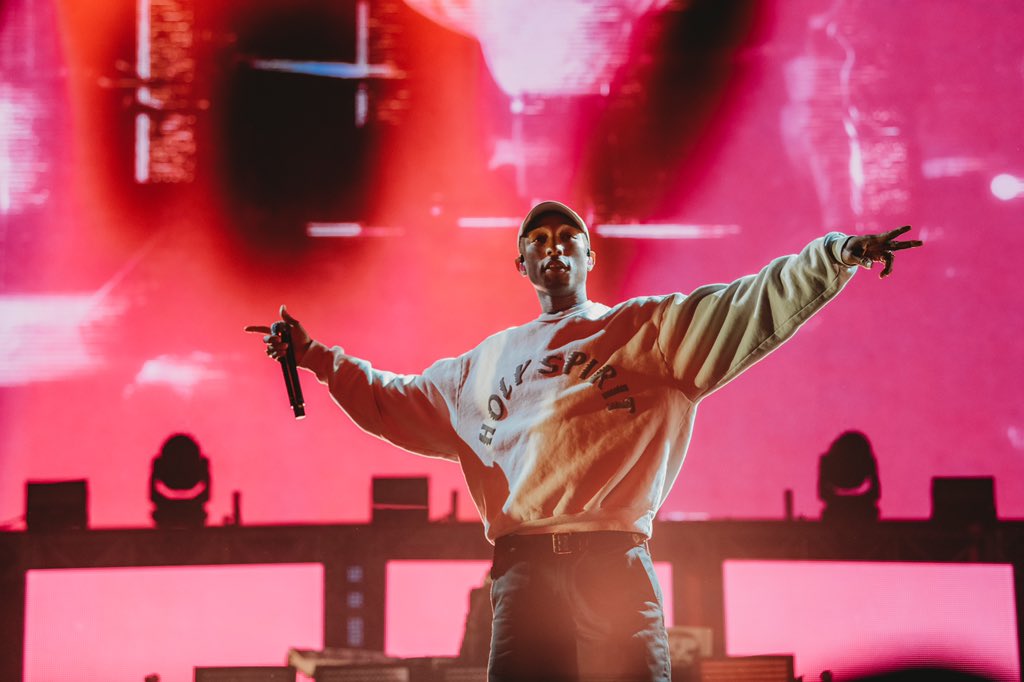 "Everyone Nose (All The Girls Standing In The Line For The Bathroom)," Fly Or Die's "She Wants To Move." "This song was made in Virginia Beach," Williams told the crowd of the latter song, a sentiment he would echo throughout the night. "Lapdance," followed with "Lemon" from last year's No One Ever Really Dies." Norfolk rapper and Pharrell protégé Fam-Lay performed his underrated 2003 song "Rock N' Roll" for a local crowd. Sound problems dampened Timbaland, who performed nearly an entire song with his mic broken and mute-rapped to a bemused crowd, skulking around the stage and gesticulating his arms despite no one hearing him and when Missy Elliott came out to perform versions of "Get Ur Freak On," "WTF (Where They From)" and "Lose Control,".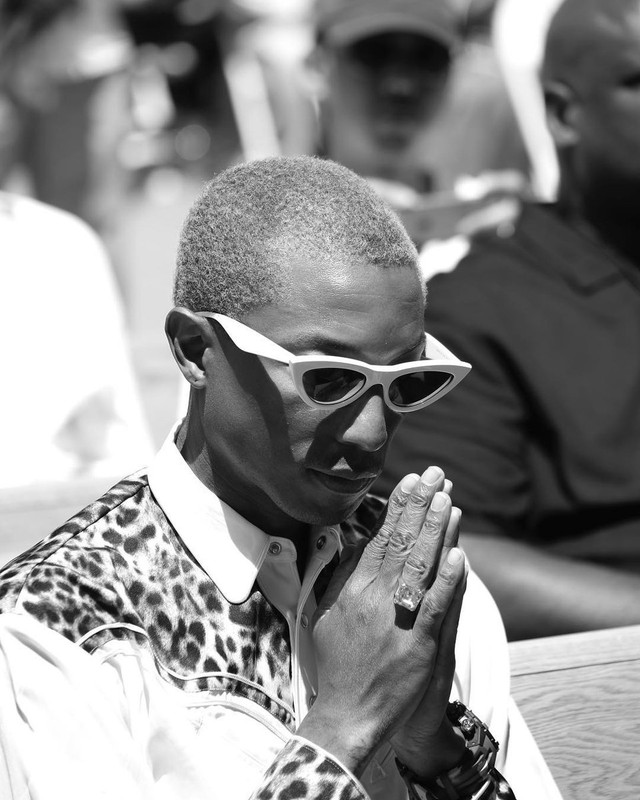 Missy Elliott and Timbaland stuck around the festival even after their Friday sets were canceled due to weather. "This is huge for V.A.," Elliott told the crowd. Pharrell made sure he did whatever he had to do to make sure we were all here today." Diddy was already scheduled to perform, though his appearance still earned one of the biggest ovations of the night. He opened his mini-set with "Finna Get Loose," before going into "Mo Money Mo Problems," "It's All About The Benjamins" and "I Need A Girl." Diddy remains one of rap's most charismatic performers, dancing at a near-frenetic pace across the stage.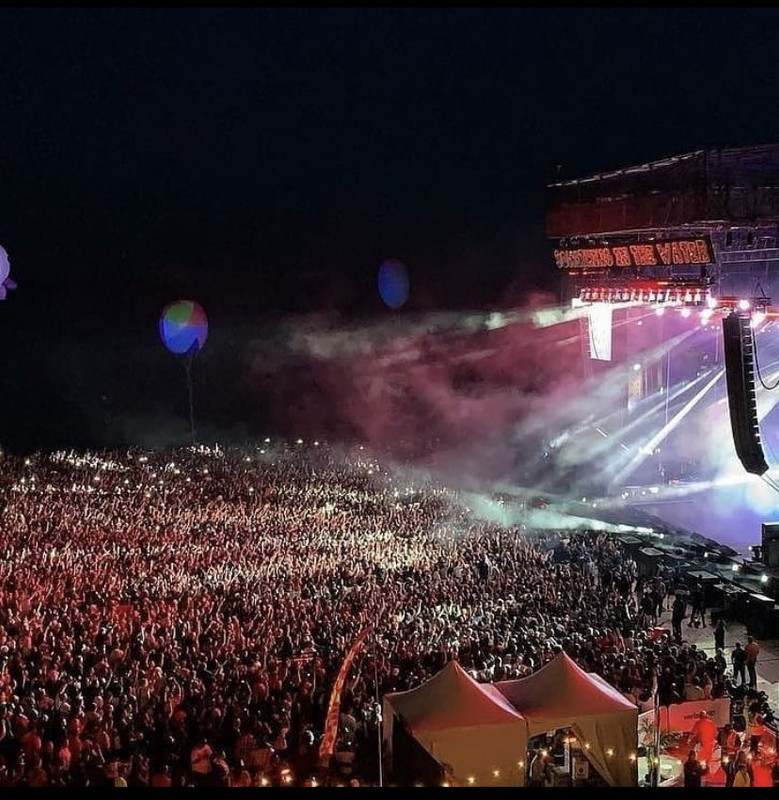 More importantly, though, he didn't shy away from mentioning Greekfest. "Two decades later, black tourists still shy away from Virginia Beach," the Virginian-Pilot wrote in 2009. "Only recently has the city seen success attracting black-oriented conventions." "They got nervous and shut everything down," Diddy told the crowd. "And then Pharrell came and brought everything back up." Busta Rhymes and Spliff Star were up next, performing "Put Your Hands Where My Eyes Can See" and "Pass The Courvoisier Part II," after that Pharrell introduced his final guest as Usher dance-walked onstage.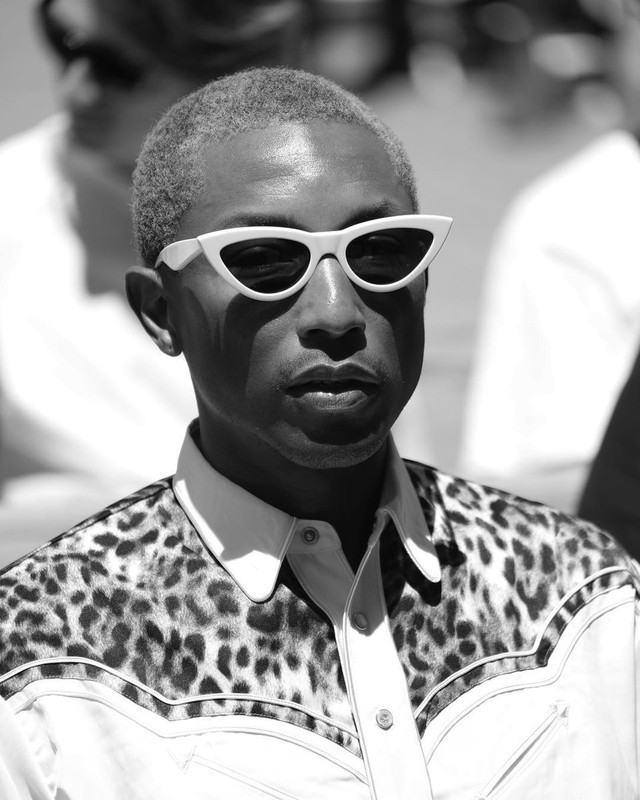 The R&B singer treated the audience to "U Don't Have To Call" "Lovers & Friends" and "Yeah!" before Pharrell finished the whirlwind set with three of his biggest hits: "Blurred Lines", "Get Lucky" and "Happy." At the end of the set, a visibly grateful Williams shouted out the police, the fire department and Virginia Beach mayor Bobby Dyer. Many in the crowd may not have even been born when Greekfest happened, but some city officials and locals doubtless have long memories. What they saw instead was tens of thousands of people peacefully and jovially celebrating music, a local celebrity-turned-global-superstar and a city intent on looking forward.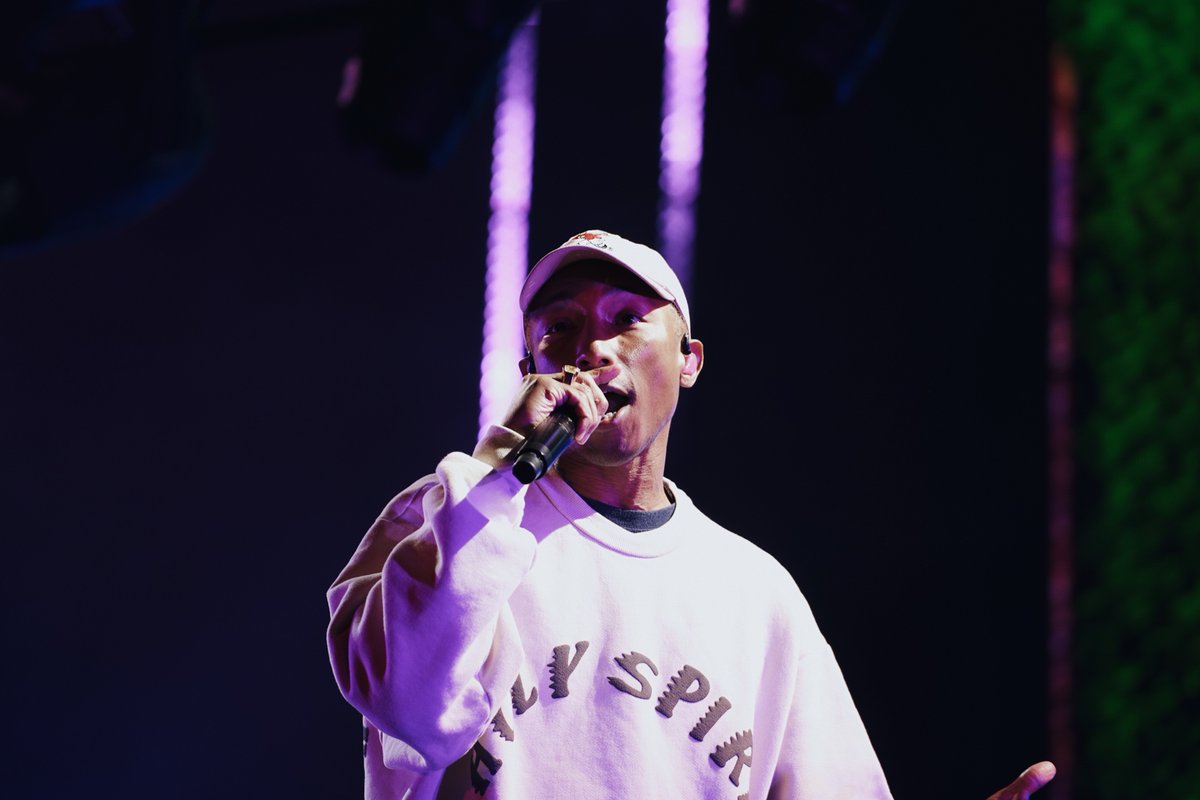 The final day of Something In The Water was much warmer, but also felt more settled. Festival goers and community members alike had the opportunity to enjoy a Pop-Up Church Service facilitated by local church leaders, and a Walmart community brunch that was free with the donation of a nonperishable good. The highest caliber of gospel artists were on tap to perform, including Mary Mary, Israel Houghton and Kirk Franklin. Further down the beach on the main stage, artists like Pusha T, Jhene Aiko, Virginia's own Chris Brown and Trey Songz, and Anderson .Paak rocked crowds that stretched out as far as the eye could see.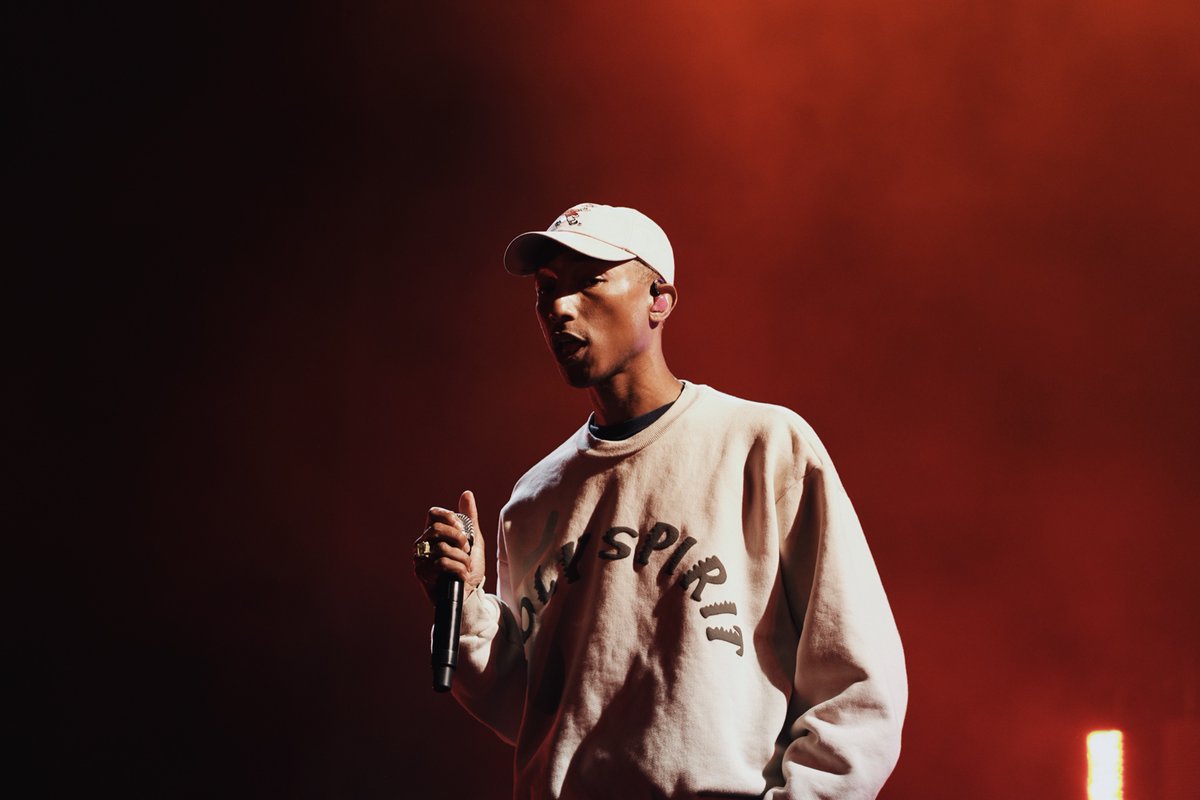 "It's lit because we never had a festival, we never had that moment, you know what I mean?" says Hampton native DRAM. "For it to be this year, 2019, it's like damn bro, it's still right on time." The ability to perform at a grand scale in front of the friends and family who made you was meaningful to musician Leikeli47, who rocked the crowd Sunday in a Norfolk State hoodie and her signature ski-mask in a matching yellow. "No words can describe how truly grateful I am. This is my first show home, it's the first year of the festival, so it's definitely a special time for myself and the fam." When asked about what she missed most about Virginia, she had this to say: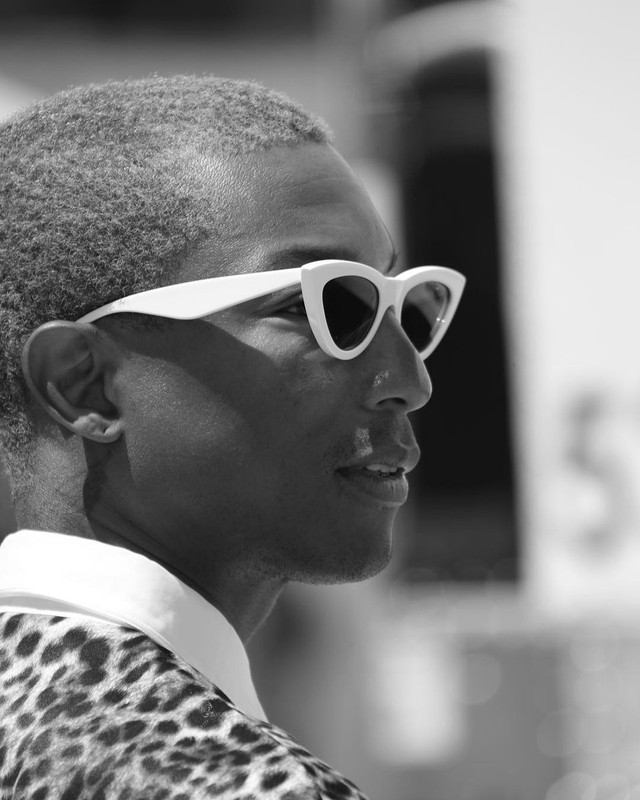 "I don't have to miss much because I'm there often, but there are those times when I wish I could be there even more. The hustle is different in VA. Life's lessons grow you and keep you wise. I'm a proud VA/BK hybrid but it's always two up, two down. There is an indescribable magic that resides in Virginia and in it's people." Teddy Riley, the architect of New Jack Swing and the man responsible for giving Pharrell a larger platform during his Wreckx-N-Effect days, also saw the beauty of Virginia early on. "I said to my girlfriend at the time, who is the mother of my four children, that if I ever wanted to live anywhere, it would be here, which was Virginia Beach."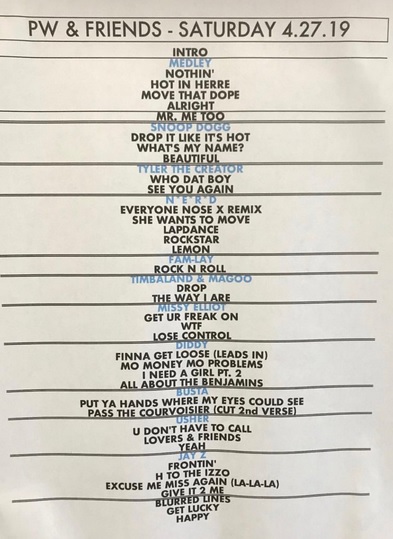 Originally from New York, Riley saw Virginia as a place to escape the rowdiness of his hometown, but also as a place to grow. "I love seeing talent coming out of Virginia because it's so raw. It is so raw. They're coming with a buck and a dream," he said. And now with the festival completed and cleanup underway, it seems there's hope that more space for that raw talent has been carved out. Something In The Water is a win not only for the people here craving a creative space to express themselves but also for the city of Virginia Beach, which had an opportunity to show off the beauty of the beachfront while also significantly boosting revenue. The formidable star power that Pharrell wielded and his fierce dedication to creating a love-filled experience for his hometown was the stuff of dreams. Hopefully, the success of 2019's event means there will be Something In The Water for years to come.
Pharrell & Jay-Z – Frontin' (Live) (2019)
I just saw @Pharrell bring out @S_C_ at @sitw to "Frontin". God, I'm ready you can take me now 👐🏿 pic.twitter.com/qpVEjn3hs1

— ibrahim (@probablynotheem) April 28, 2019
Pharrell Williams – Happy (Live) (2019)

Uncle Charlie With Pharrell & Friends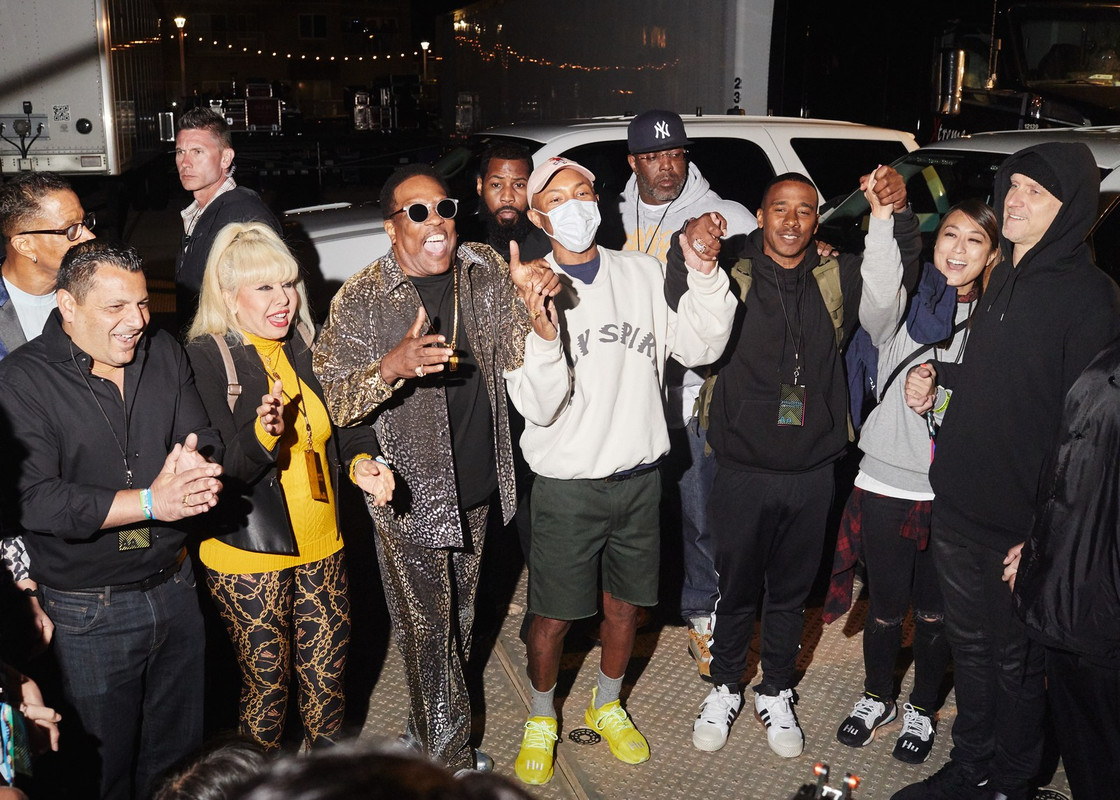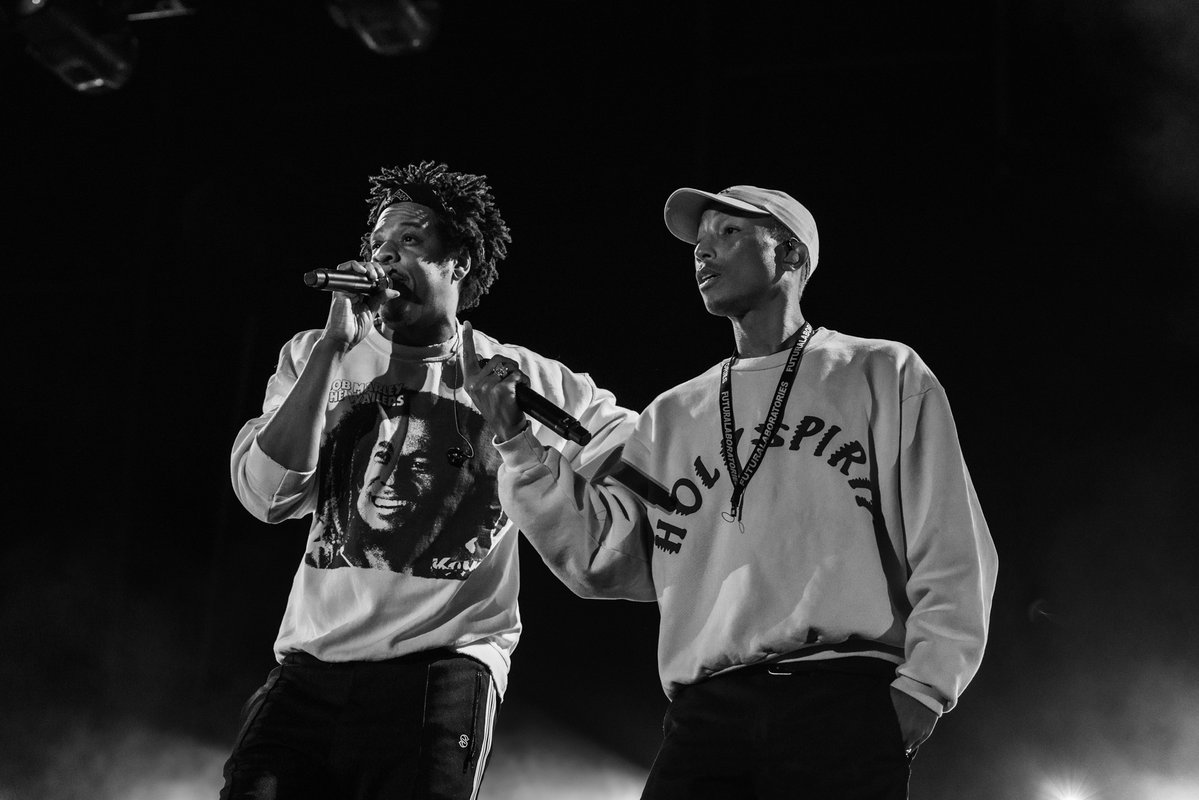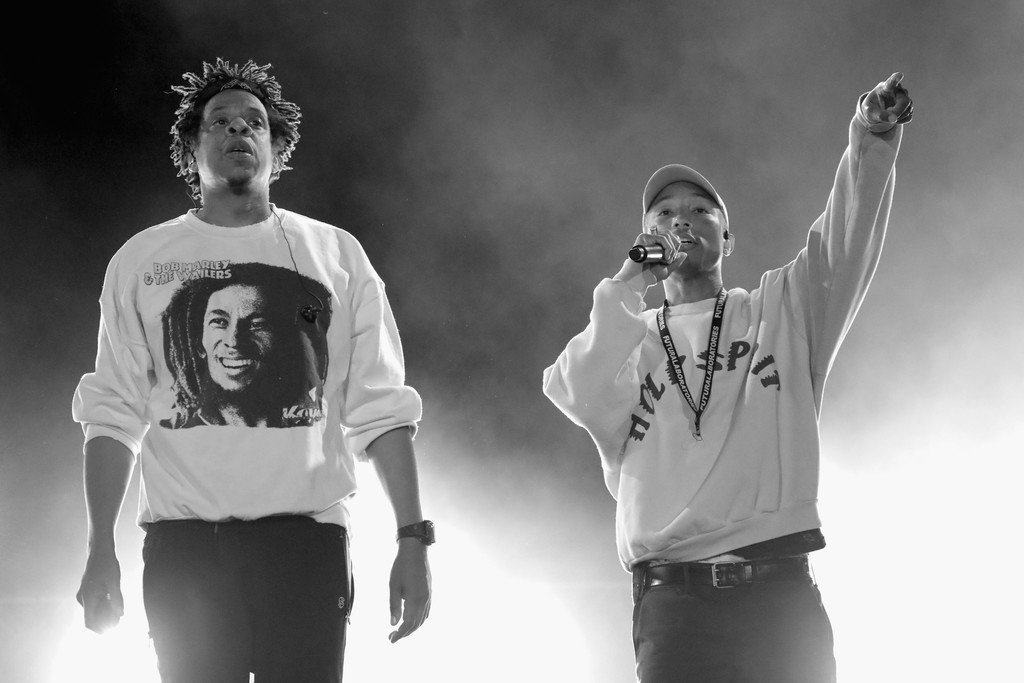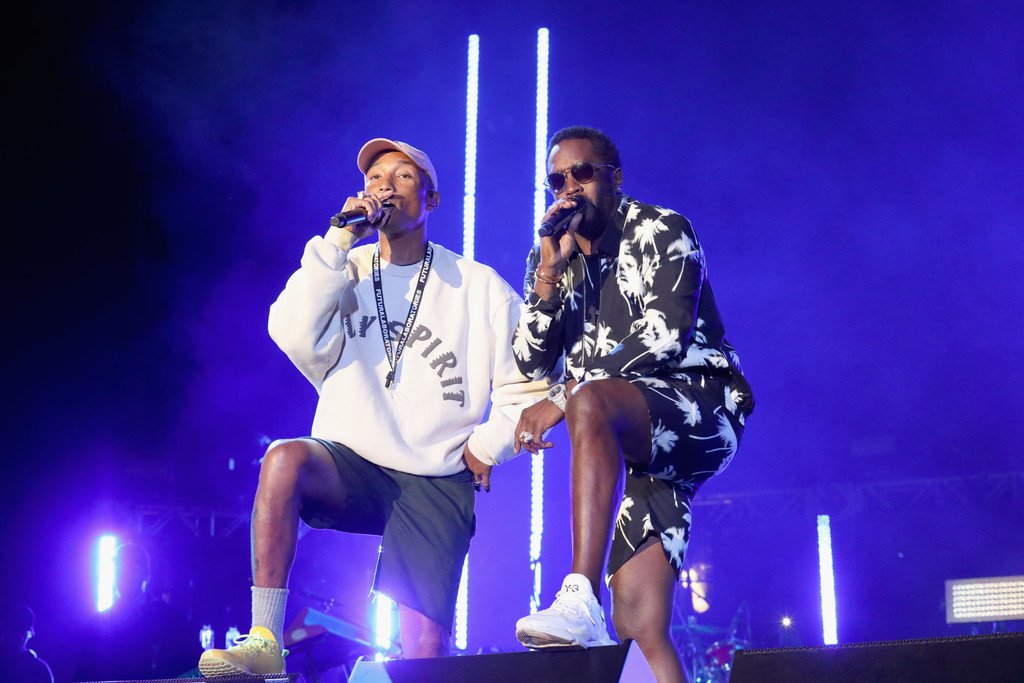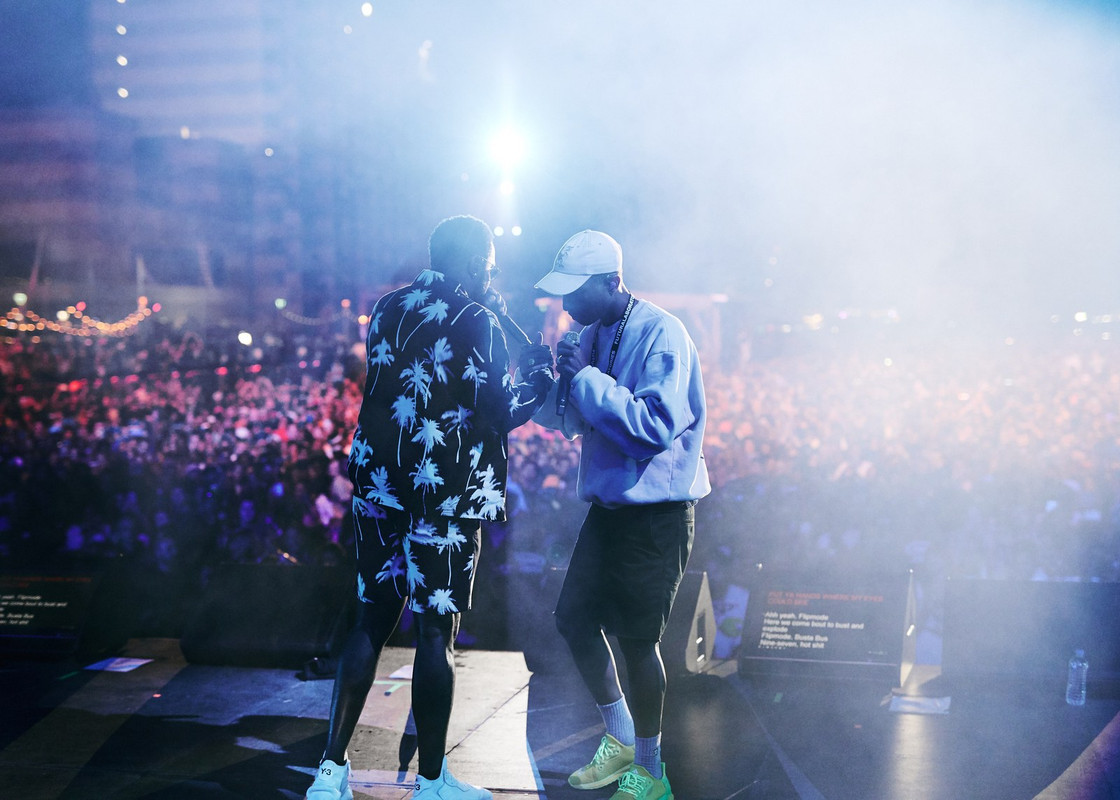 Diddy & Pharrell – Finna Get Loose (Live) (2019)
What up @sitw????? pic.twitter.com/0s6oKO8zi8

— Diddy (@Diddy) April 28, 2019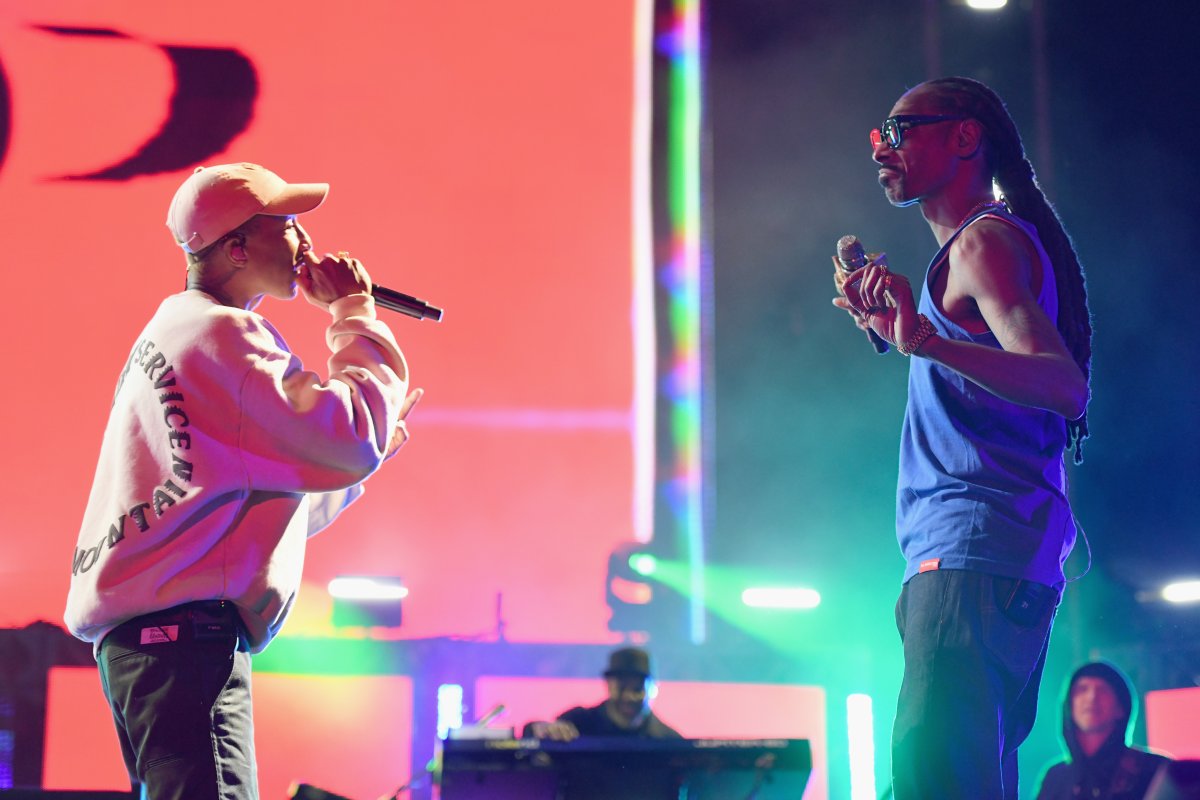 Snoop Dogg, Uncle Charlie Wilson & Pharrell – Beautiful (Live) (2019)
@Pharrell, @SnoopDogg & @CharlieWilson performing "Beautiful" @sitw. Legendary moment. pic.twitter.com/l6H1YwLsde

— ibrahim (@probablynotheem) April 28, 2019
Timbaland With Missy Elliott & Pharrell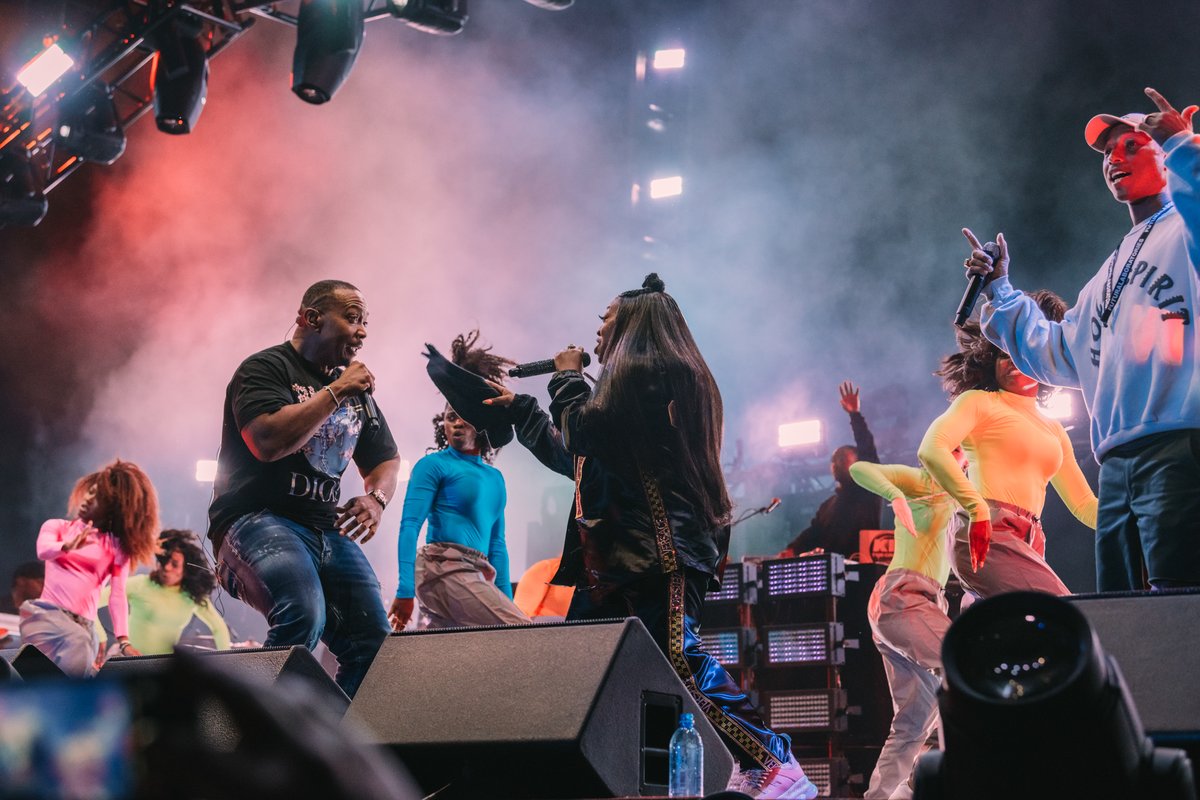 Timbaland & Magoo
Missy Elliott – Get Ur Freak On/WTF

Missy Elliott – Get Ur Freak On (Live) (2019)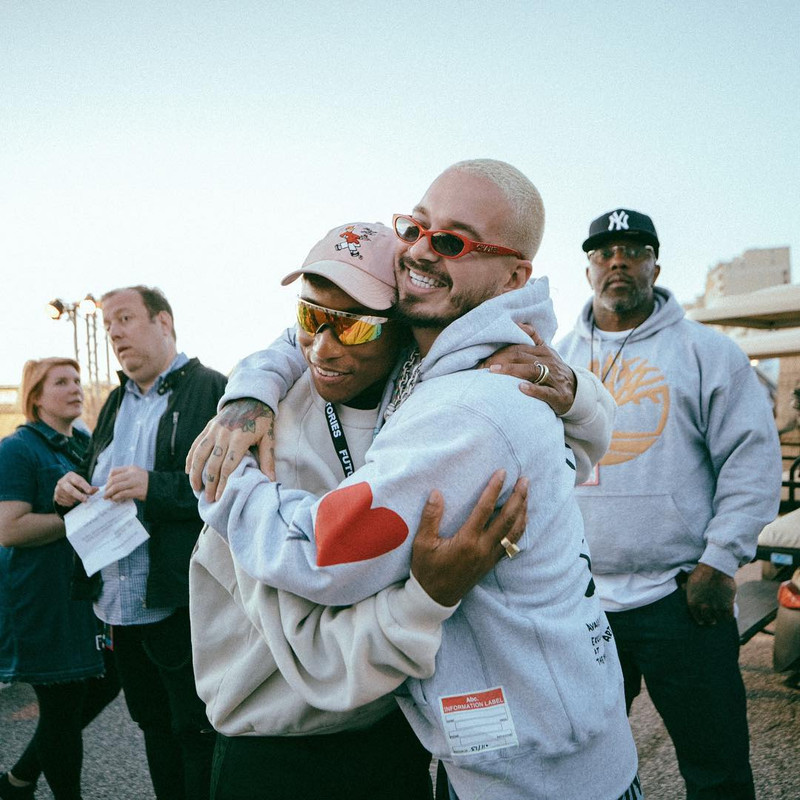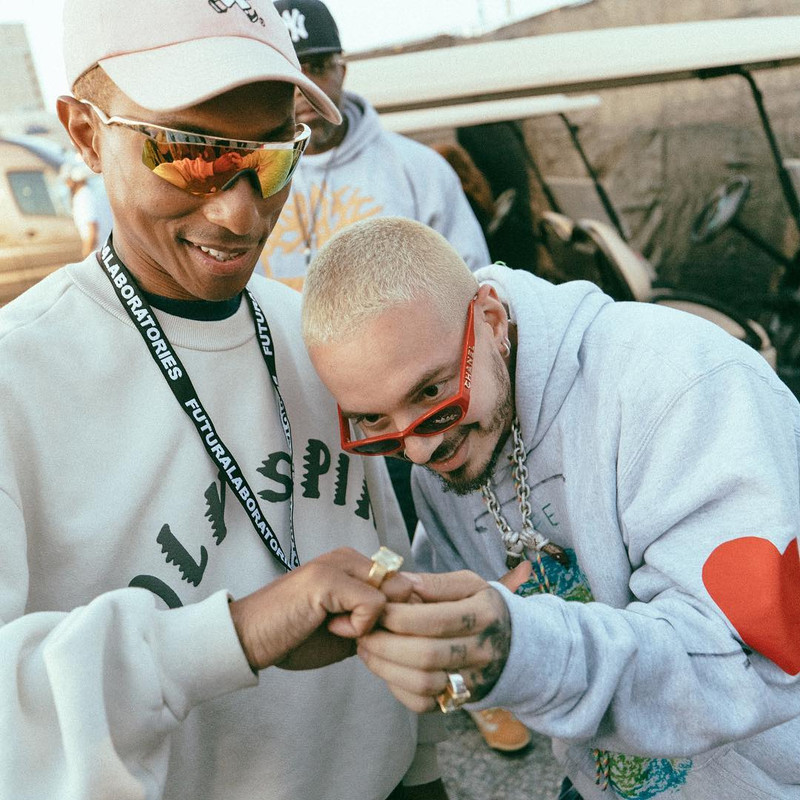 Busta Rhymes, Pharrell & Diddy – Pass The Courvoisier Part II (Live) (2019)
"Pass the Courvoisier" is now "Pass The Ciroc This Way" 😂🙌 #SITWfest @Diddy @BustaRhymes @Pharrell pic.twitter.com/uJQYPwdUDf

— The FADER (@thefader) April 28, 2019
Busta Rhymes With Spliff Star Diddy & Pharrell

Something In The Water Pop-Up Church Service

Pharrell & Verizon Team Up For Education.

Pharrell Williams x Wavy Interview (2019)