SZA Talks Working With The Neptunes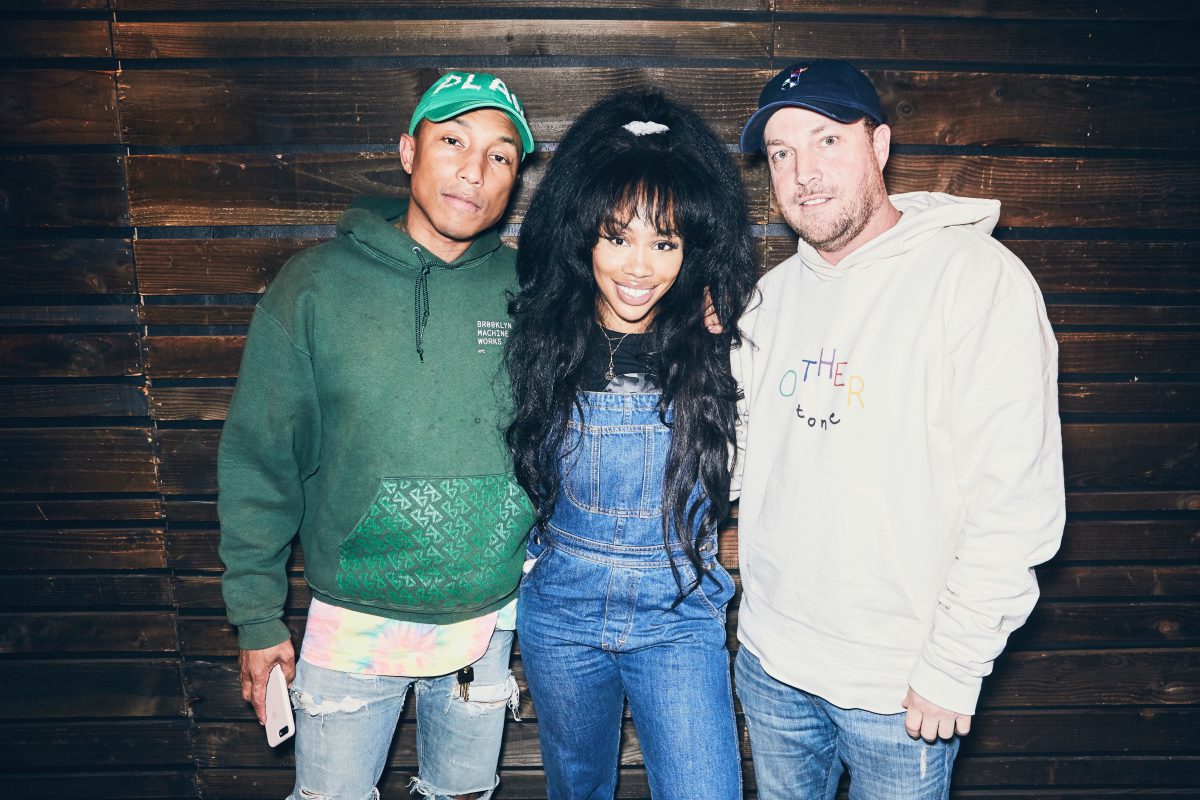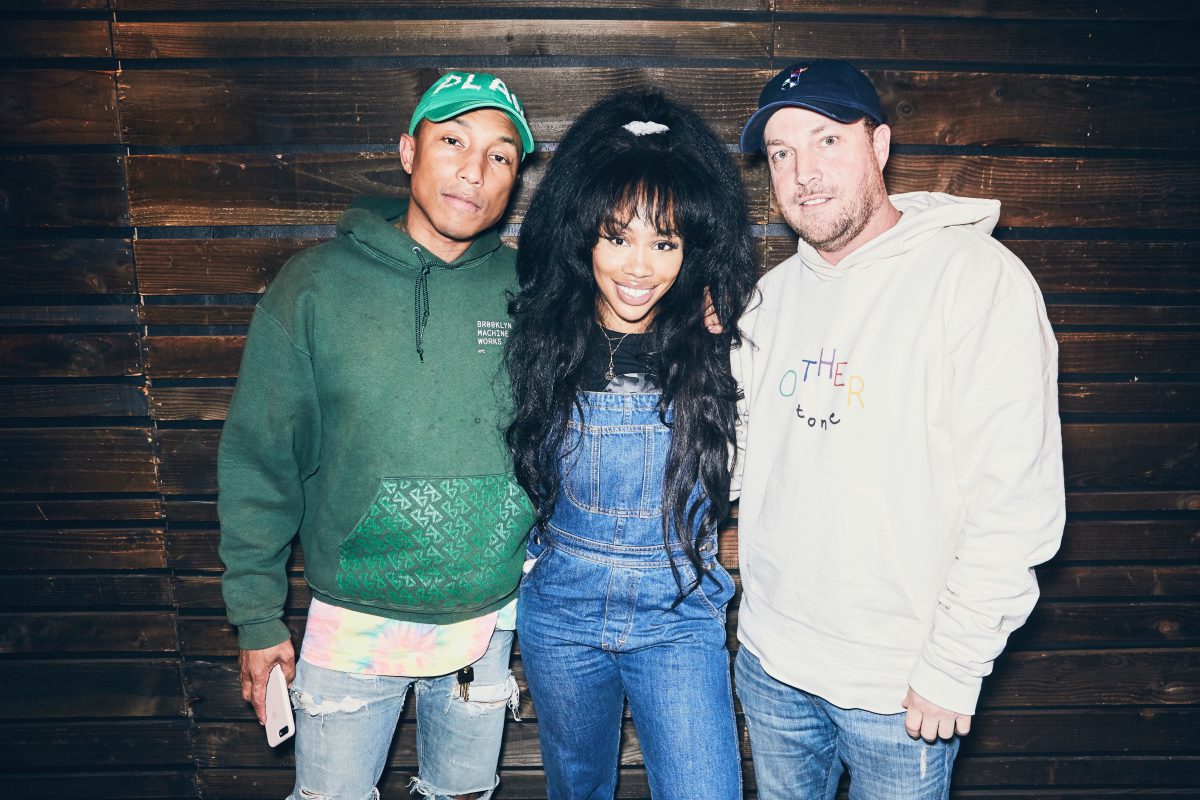 Her self-confessed weirdness is partly what connected SZA to one of her biggest heroes: Pharrell Williams. From taking a 4am train to Manhattan "on a school day" to watch him arrive at the Good Morning America studios, to interning at his Billionaire Boys Club clothing company and ending up in N.E.R.D.'s 2009 video for "Everyone Nose", SZA has been manifesting making music with Pharrell for years. And, on Super Bowl weekend in February 2020, it finally happened. "I wanna jump up and down every time I think about it," says SZA.
However, this wasn't actually her first experience with him in the studio. "The first time he was in the room with Rihanna and stunting for him is how I lost "Consideration". Rihanna's like, 'B***h, I'm taking this song and there's nothing you can do about it, but I'm gonna do it justice!'" she recalls. "Consideration" is, of course, on RiRi's 2016 album, ANTI, with SZA featuring. It would have made it on to Ctrl had she listened to the advice of Top Dawg Entertainment president, Punch. "Punch gave me strict instructions not to play anything from my album, but I wasn't about to go in there, to a room with [him] and Rihanna, and play the flops. I'm playing "Drew Barrymore" and I'm playing "Consideration". I'm playing everything I have!" she laughs. "But Punch says, 'I'm telling you, do not do this,' so we agreed that I wasn't gonna do that.
Then I walk in, Pharrell is sitting there drinking wine, and I guess my hands just slipped and I played my album. I played Ctrl." SZA thought that session, coupled with another for Ariana Grande that she felt she blew, had ruined her shot of working with the super-producer forever. Thankfully she was wrong and spent a week writing and recording with N.E.R.D. in Miami. "He asked me to do something on a beat, in front of everybody, and I normally record in a room by myself all the time. This was him, Chad [Hugo] and like five other people. So I go into the studio, I lay my crystals down on the floor in a grid and I just start f**king snapping. I'm snapping anything […]
I was trying so hard, but not at the same time; it was weird. So then I go over to DJ Khaled's house to record on the beat once our session's over. Ty Dolla $ign randomly comes over and we're making st, and then I play it for P and he's just fking with me the way I dreamed he would be f**king with me. He ended up extending the session for an extra three days and at the end I was just like, 'You don't know how much you mean to me in the realm of black, suburban, weird kids. You validated me in the world for thinking differently and dressing differently, and feeling differently, and that's priceless.' I'm damn about to cry right now just thinking about it."