Could Pharrell's Transition Into A Celebrity Designer Mark A Shift In Fashion's Standards?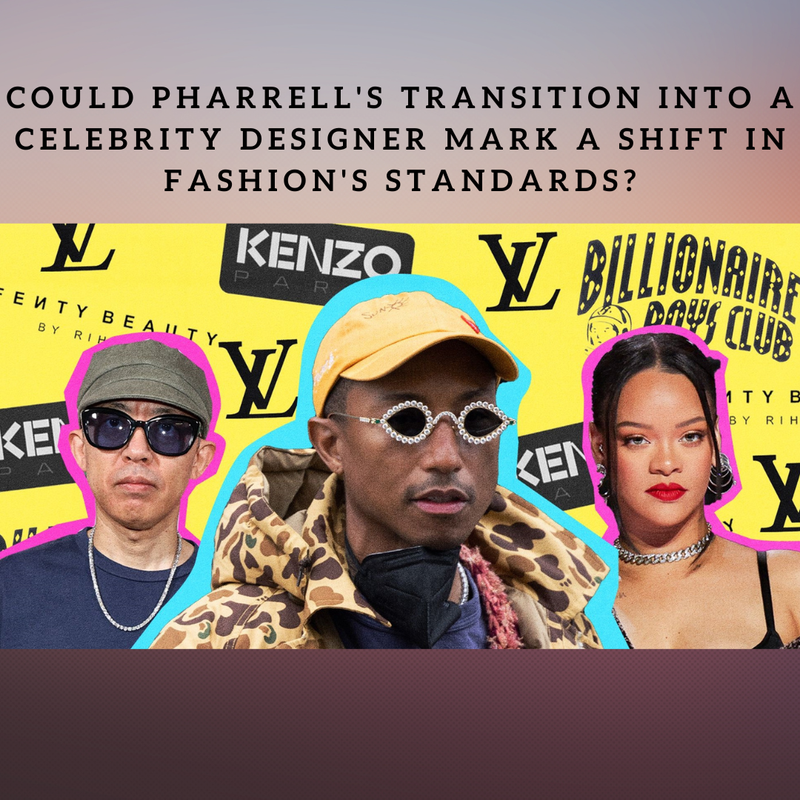 Pharrell Williams has been appointed Louis Vuitton's men's creative director. This highlights the shift in the role of a creative director at a luxury fashion brand, particularly at Louis Vuitton's parent company, LVMH Moët Hennessy Louis Vuitton SA. Pharrell, who is a music producer, songwriter, and red-carpet fixture with a cabinet full of Grammys, is a genuine celebrity designer. He is not new to the fashion industry, having started the streetwear brand Billionaire Boys Club alongside Nigo and worked with Chanel, Moncler, and Louis Vuitton.
His appointment is an evolution of the creative director job, which is more of a marketing promotional leadership role for the brand than a design-focused role. Sewing skills will hardly be a prerequisite for Pharrell. Today, a designer's personal profile matters more than their ability to cut a pattern in this media-saturated age. A designer's built-in name recognition with consumers from around the world is as important, if not more important, than their skills at cutting a fine frock.Check out the whole article here!