Pharrell & Family At The Moncler Genius Presentation In London, UK, (February 20) (2023)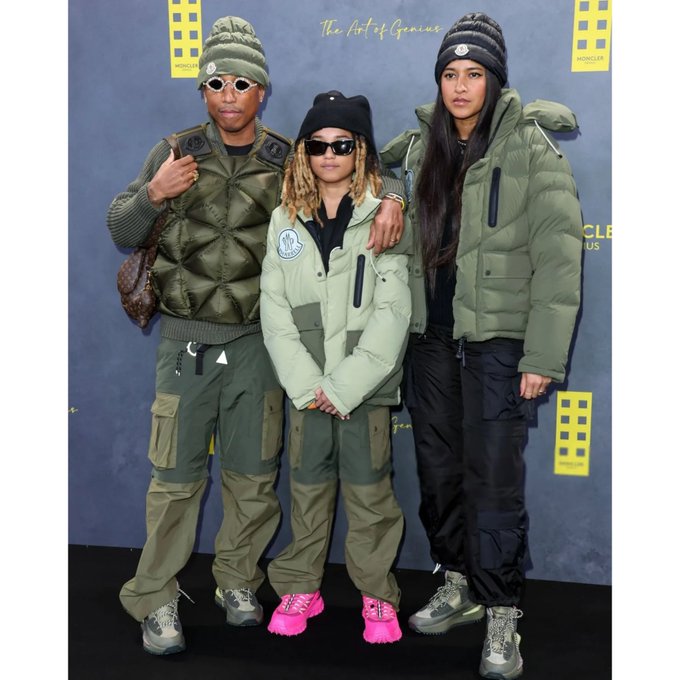 New creative director of Louis Vuitton, Pharrell Williams, turned heads at London Fashion Week when he arrived at the Moncler event wearing a coat that resembled a sleeping bag. The green coat was draped over the artist's shoulders and didn't seem to have arm holes.Photos by M. Marsland.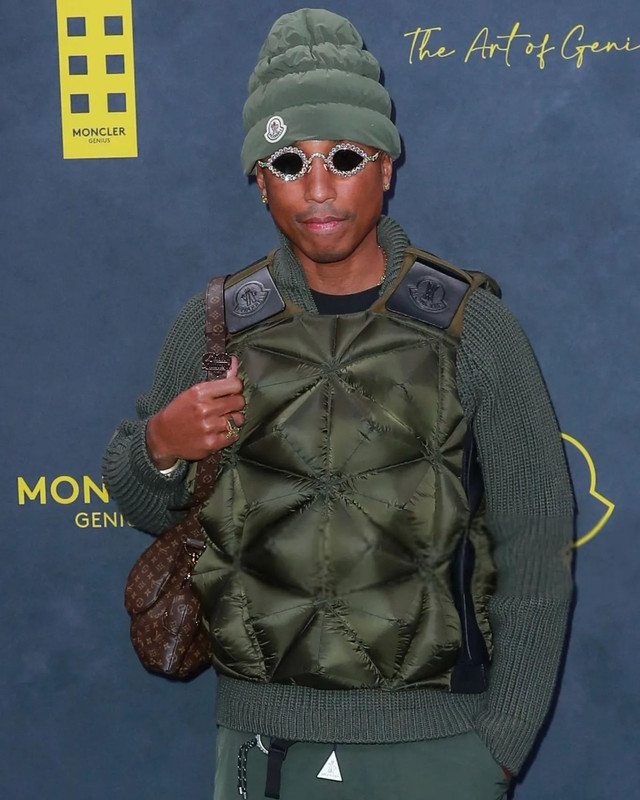 The event, Moncler Presents: The Art of Genius, showcased collaborations between Milan fashion house Moncler and big name designers, celebrities, and brands. Pharrell, a style icon in his own right, was recently appointed as the creative director of Louis Vuitton's menswear division. The sleeping bag coat is similar to Moncler's collection, making it a fashionable choice for the occasion.