Pharrell Williams x Nicola Vassell Interview, Talks Life & Joopiter (2023)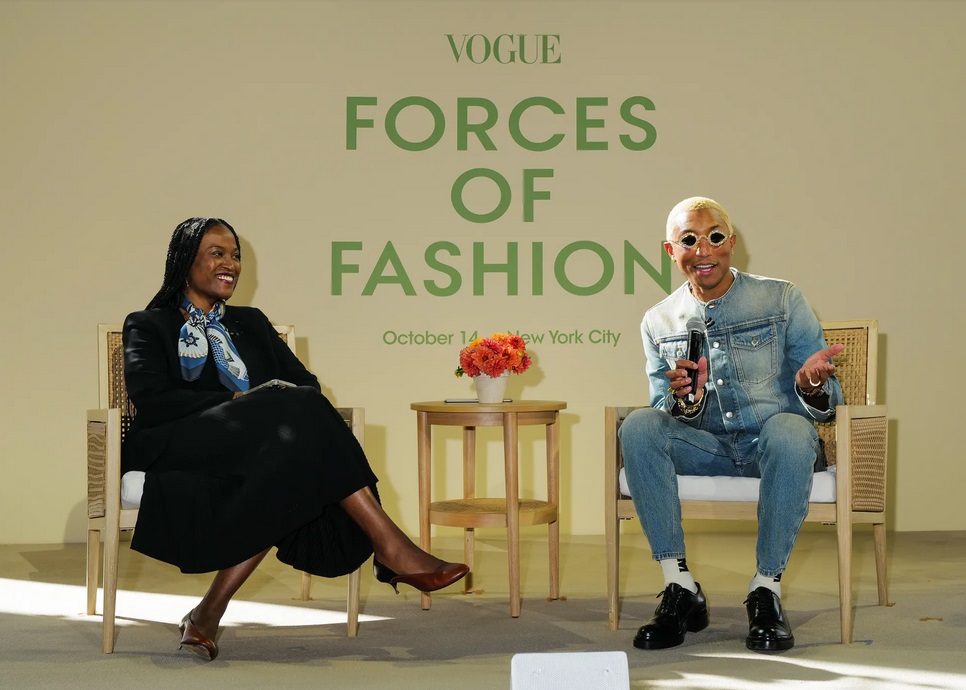 Photo by Sansho Scott. Pharrell Williams, a producer, designer, and business owner, has created hit songs for himself and other elite musicians over three decades. He has also amassed a unique collection of items that he will sell through his new Joopiter auction service, with a portion of the proceeds going to Black Ambition. Williams revealed that he once had a more excessive consumption habit when he was younger, but his business manager's advice to let go of unnecessary items inspired him to focus on the future. Williams plans to hold auctions by celebrities, friends, and brands in the future, and participants must have good taste.
During a discussion with Nicola Vassell, founder and CEO of Nicola Vassell Gallery, at Vogue's Forces of Fashion conference, Williams also expressed his thoughts on technology and algorithms in creativity and taste. He believes that algorithm-driven content has influenced our perception of good and bad taste, but the internet, social media, and smartphones have also allowed marginalized voices to have a greater impact in various industries. Williams encouraged people to explore their different sides, drawing inspiration from everyday people who are just being themselves. Read more here.