Louis Vuitton's Spring/Summer 2024 Presentation: Pharrell Williams Unveils an Immersive Capsule of Love and Glamour"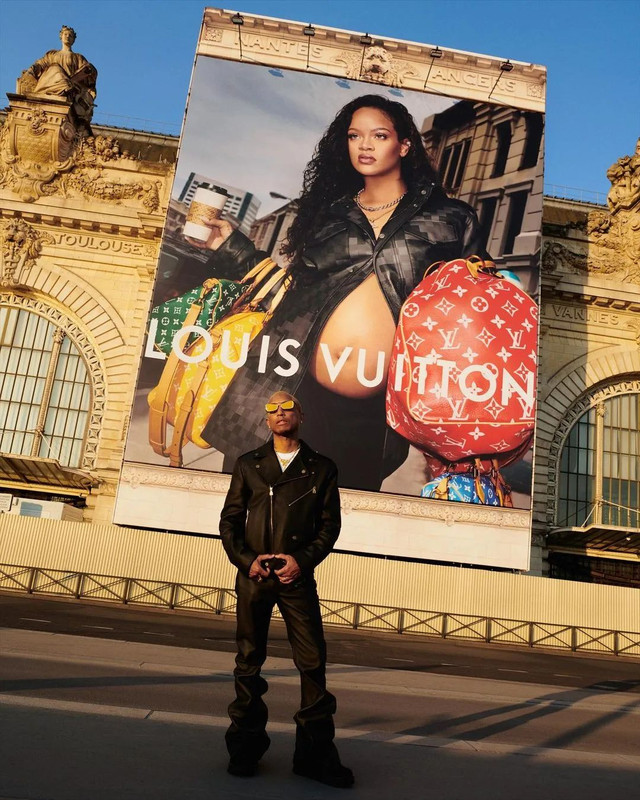 Recapping the Spring/Summer 2024 presentation at Louis Vuitton, it was a momentous occasion as Pharrell Williams, the newly appointed menswear creative director, unveiled his debut collection for the renowned French label. The theme of love and community was at the heart of the universal capsule, inspired by his home state of Virginia and the beginning of his creative journey.
Held outdoors on the picturesque Pont Neuf bridge in Paris, the presentation exuded an immersive and heartfelt atmosphere, reflecting the love and support that Pharrell had experienced throughout his life. However, fans eagerly awaiting the livestream had to endure an unexpected hour-long delay, sparking discussions online.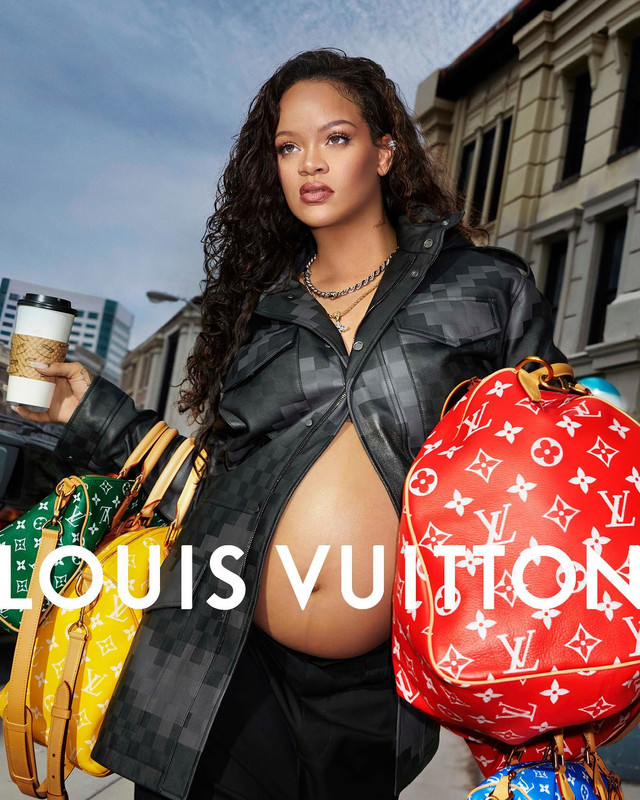 Amidst the anticipation, two iconic figures, Zendaya and Beyoncé, stole the spotlight with their glamorous presence. Zendaya, a Louis Vuitton house ambassador, looked dazzling in a sequin-printed set, complemented by a mini black bag and elegant accessories. Beyoncé and her husband, Jay-Z, exuded ultra-luxurious vibes in gold embossed ensembles and futuristic sunglasses.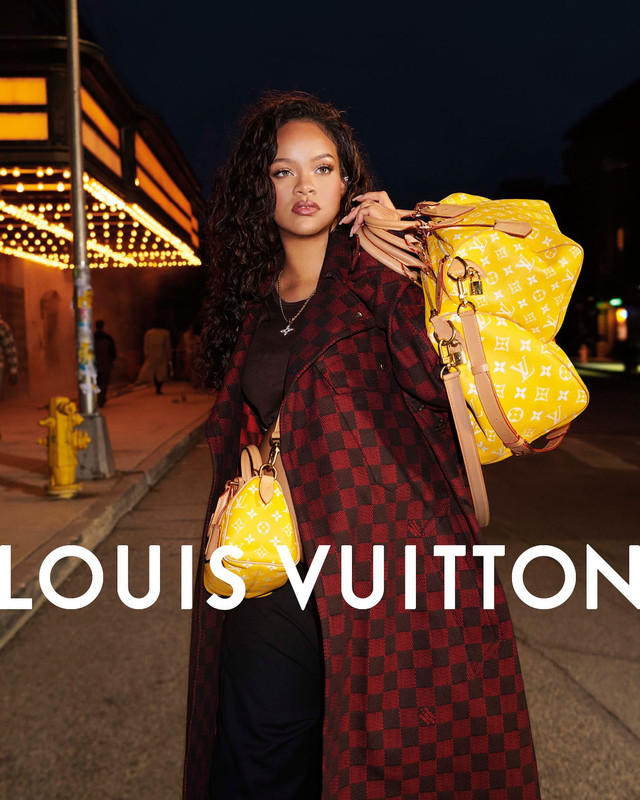 The show's unforgettable soundtrack featured Pharrell's own produced songs, performed by the Virginia-based gospel choir Voices Of Fire, along with enchanting piano sections by Chinese musician Lang Lang oh the decade-old song 'i am OTHER Theme' feat. Lang Lang (LV V.I.P.) (23′)" from 2013, which is a decade-old song.' and a upcoming Clipse track titled Chains & Whips featuring Pharrell.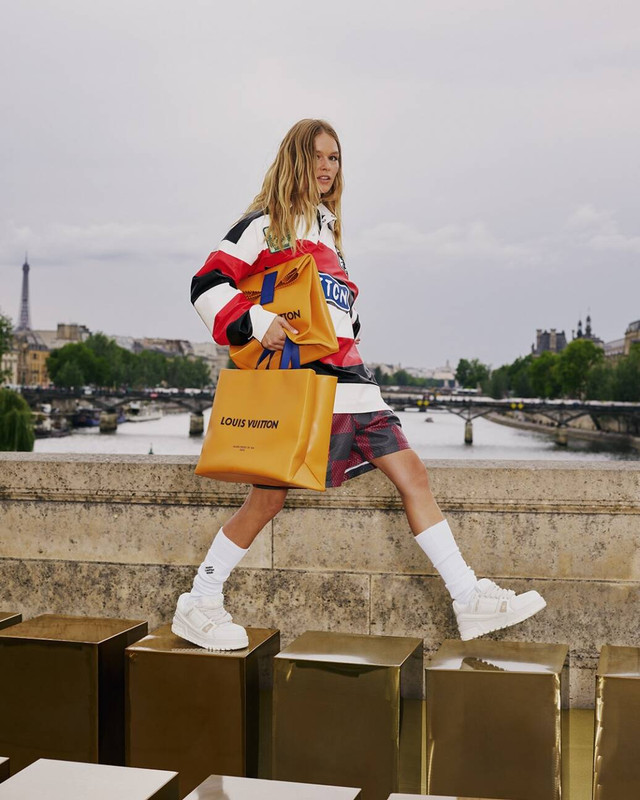 Taking a moment to bask in the success of his collection, Pharrell appeared on the bridge to a standing ovation, dressed in a head-to-toe camouflage outfit. With his family proudly in attendance, including his wife Helen Lasichanh and their four children, Pharrell expressed his gratitude to the atelier's team and humbly acknowledged the audience's support with bows and a heartfelt gesture.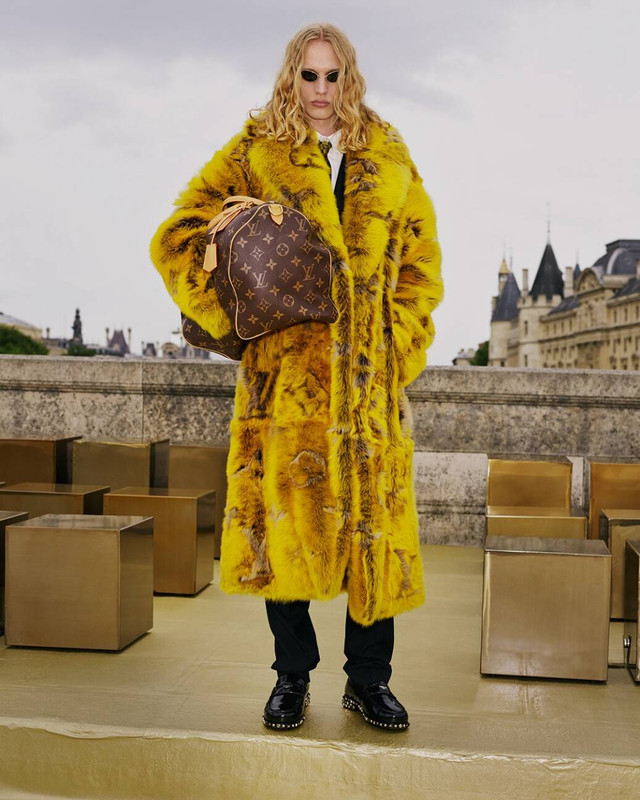 The event also featured the presence of Rihanna and A$AP Rocky, who supported Pharrell from the front row in matching outfits, showcasing their stylish solidarity with the new Louis Vuitton creative director. Rihanna, pregnant and starring in the collection's campaign, exuded confidence and grace with her baby bump on display.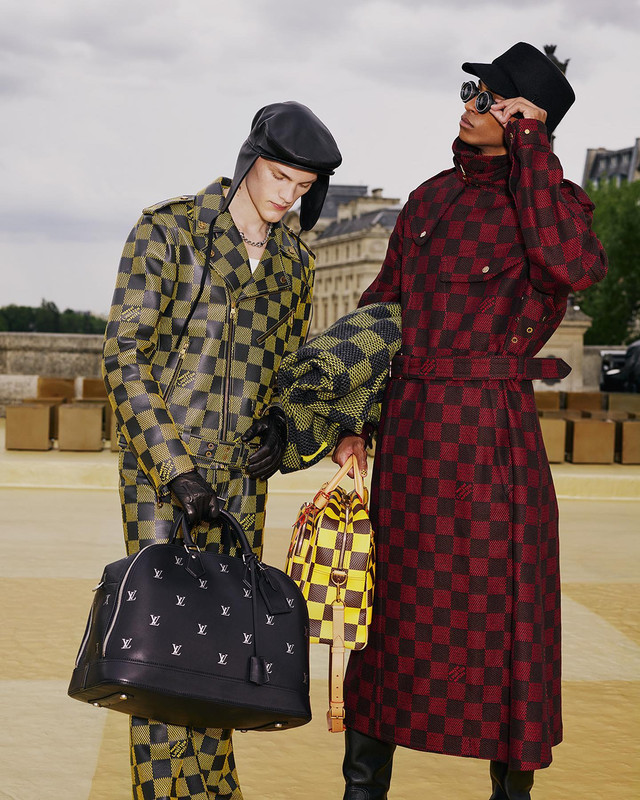 Overall, the Spring/Summer 2024 presentation was a celebration of love, unity, and creativity, leaving a lasting impression on the fashion world and beyond.