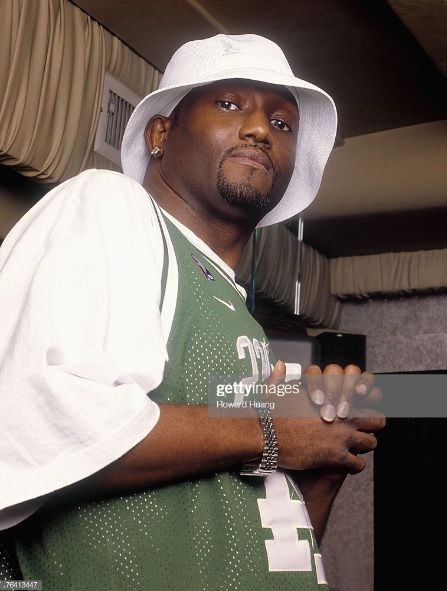 Magoo sat down with YouKnowIGotSoul to talk about his early days with Pharrell Williams and Timbaland, reflecting on Da Bassment and leaving his music career behind.
YouKnowIGotSoul: You started out in a group called "S.B.I. (Surrounded By Idiots)" with Timbaland, Pharrell and Larry Live. Talk about those early days in Virginia.
Magoo: Larry was the first person I met. He was from Virginia Beach initially and he ended up moving to where I went to high school in Chesapeake. Me and him hung for awhile and three months into me knowing him as a friend and having two classes together, he told me about a guy he knew from Virginia Beach who was this fantastic DJ. This was before I knew Tim as a producer. I was like "It's impossible for somebody to be that good!". One day he drove us over to Tim's house and Tim was better than what Larry had told me. Tim could have been Kid Capri, Funkmaster Flex or Jazzy Jeff. He was that good. Now was he better than Jazzy Jeff? I wouldn't say that, but he was elite. People would use his name to say he was a DJ at a party he was not at. This was before the music. You can see going back to when I first met Tim, he was already the dude. Larry was cool in his own way too. They had flavor and they were thorough dudes. Then Tim let me hear his beats that he was making and I was like "He makes beats too? What else does he do?!". At that point, I had never met anybody in person that was serious about the art and that was that talented at the art. Tim was a grown person when it came to his responsibility with DJ and music. He was selling mixtapes back then. We're not talking about New York City, Atlanta or Miami here. We're talking about Virginia. It was not a Hip Hop area. He was miles ahead of everybody though. I heard people DJ and rap before him, but it was like he was from New York with his level of ability. It was ridiculous when he was 16. He was also a beatbox champion too!