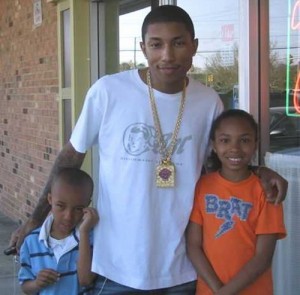 In the intensive care unit at Joe DiMaggio Children's Hospital in Hollywood, 11-year-old Barbara Valencia is watching television from a hospital bed when Liset Alea, a musician from Miami, walks in and asks if she wants to hear a song. Barbara nods but keeps her eyes trained ahead. Alea strums her guitar and sings Perfidia, an old Latin love song, softly in Spanish. Barbara sneaks a glance over. Alea switches to an up-tempo beat, wanting to end on a happy note. "Everything is going to be all right," she sings. Barbara shoots her a little smile. After Alea leaves, Barbara dabs at tears in her eyes. "That was really good," said Barbara, who is recuperating from a repair to an artery. "It made me feel happy."
Alea was there as a volunteer with the new local chapter of Musicians On Call, a New York-based nonprofit that has offered nearly 180,000 patients, family members and healthcare workers the gift of a song since it was formed 10 years ago. Musicians go room-to-room, knocking on doors and asking the patient if he or she wants to hear a song. A quick bedside serenade later, the entertainer is off to spread a three-minute dose of joy to the next patient. "Our mission is to deliver the healing power of music right to the bedsides of patients," says Michelle Klinger, program director for the South Florida chapter of Musicians On Call, which was formed in September. Since then the chapter has recruited 20 volunteer musicians and singers to visit patients at two hospitals, Joe DiMaggio and South Miami Hospital. Klinger said she plans to add more venues as her volunteer base increases.
Among the artists who have visited local patients are Latin Grammy winner Jorge Villamizar and hip-hop artist and producer Pharrell Williams, Klinger says. The musicians who take on the gig say it is satisfying for the soul. Last year, Alea performed as a backup singer for Colombian rocker Juanes in her native Cuba, in front of more than a million fans. But there is something so intimate about singing to someone who can benefit so much from a tune, she said. "It's the most immediate connection I've seen with music and people," Alea said. "I strongly believe in music as therapy." At Joe DiMaggio during Alea's recent visit, 15-year-old Stephanie Perez lay in a darkened room, crying from the pain of a debilitating headache. After receiving permission to enter, Alea began to gently play chords on the guitar, softly weaving in a few lines from Sway, a 1950s mambo song. Nurse Sherrie Rivera stroked Stephanie's hand, murmuring softly as the teen quieted.
"She was in so much pain, but I think it did calm her down," Rivera said later. "Her heart rate went down," Katelynn Maltby a patient advocate at Joe DiMaggio, said she also has seen positive results in patients. "You can see their spirits lift and their eyes get wide. It makes them feel special, like somebody came here just for them and to play just for them," she said. "Their smiles are just from ear to ear." Songs are carefully selected for bedside performances, Klinger says, with special attention given to the lyrics. "We have to make sure the lyrics are appropriate for the patient, and that there is nothing about death or dying or anything depressing," she says. "Our songs have to be uplifting."
*miamiherald.com
*sofeminine.co.uk