The Neptunes In Studio With Rihanna, Incubus, Sara Bareilles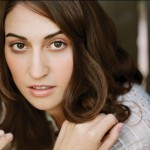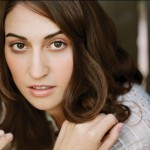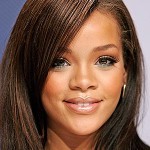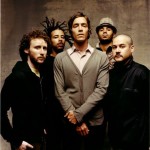 According to Billboard.com, The Neptunes are working with Rihanna, Incubus & Sara Bareilles among others… "I'm finishing up with Shakira's new album. I'm in the studio with Usher, I'm going in with Rihanna, I'm going in with Incubus and then with Sara Bareilles" said Pharrell. At a Smirnoff press conference at the Bowery Hotel last year, Pharrell Williams admitted that he doesn't sleep. "I'm just operating in a fog," he told the crowd. Williams has plenty of reasons to be worn out. Aside from his thriving career as a producer (of the new Usher album, among other projects), he performs with NERD (which is finishing a new album), runs a clothing line (Billionaire Boys Club) and a shoe line (Ice Cream) and will soon launch a branding agency with Cornerstone.
He even has starlets lining up to work with him: A gossip column reported that Lindsay Lohan was overheard telling friends he wouldn't return her calls. Williams' break arrived in 1992 when Teddy Riley got him a gig writing a verse of the Wreckx-N-Effect hit "Rump Shaker." He then produced songs for performers from Kelis to Mystikal, before landing his first No. 1 with his production work on Britney Spears' "I'm a Slave 4 U." In 2004, Williams won two Grammy Awards for his production on Justin Timberlake's "Justified."Along the way he released five albums—three with NERD, one with The Neptunes and one on his own—and found time to launch two fashion lines. Now he's preparing for the release of the Usher album, finishing the next NERD project and working with Shakira.
You're well-known for being a tastemaker, and you have a solid understanding of branding. How did you get started thinking about that in a strategic way?
Sabina Belli from the Moet Hennessy Co., which is part of L.V.M.H., gave me an opportunity to work on the Hennessy campaign a couple years back, and I worked in creative there. I was learning on the job, and there were a couple of ideas that worked. They were very supportive, and I learned so much from that one opportunity.
How did you first connect with Cornerstone?
I met them when they put me on the cover of the Fader in 2002. They're great guys and Cornerstone is a huge business, but Fader has stand-alone power in itself because of what they do. They're all about discovering what is hot. Once they get on an artist, they really go all out to support them. They not only give them a cover, but they'll try and figure out a way to get involved and work on making sure that artist breaks in the mass media.
You're still doing your clothing line, Billionaire Boys Club, and your Ice Cream shoe line. Do you have new designs for either in the works?
We do new designs every quarter. Ice Cream is expanding. We're developing a TV show around it, actually. I can't speak about it too much because we haven't begun shooting yet, and they would kill me if they knew I was letting the cat out of the bag.
Billionaire Boys Club is known as a luxury brand. How's it holding up in the recession?
Billionaire Boys Club is a lifestyle brand. Ice Cream is a little more affordable, but BBC is different. I created that brand because I had a lot of admiration for Ralph Lauren but I wanted to take that concept and pretend that Willy Wonka was the head designer. So it's different, and the clothes are made in Japan, so there's a price that goes along with that. Ice Cream, on the other hand, is like our silliness mixed with a huge, huge respect for skating and how I saw things when I was a kid. It's kind of like me making the clothes I never got to have when I was 15.
What music projects are you working on now?
I'm finishing up with Shakira's new album. I'm in the studio with Usher, I'm going in with Rihanna, I'm going in with Incubus and then with Sara Bareilles.
That's a pretty diverse group of artists.
I just want to make great music-that's what I love to do. And we're finishing the new NERD album. We just put one out last year, but we're having fun. It's so cool when we go on tour. With all the support we get from kids, our shows are growing. It's all happening.
You're a machine.
Well, I have no social life, and it's kind of cool that way.