Two Neptunes Tracks On L.A.S.E.R.S., I'm Beaming First Single, Talking CRS & Kenna Collabo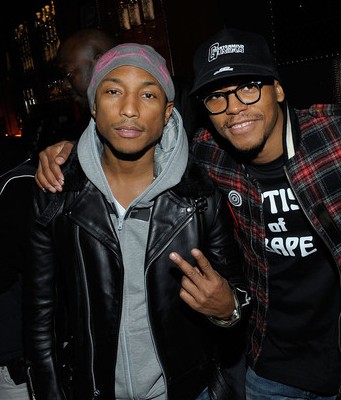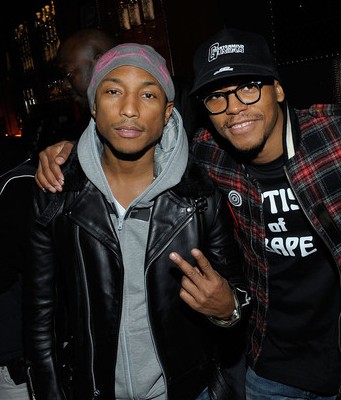 Lupe Fiasco has been on several Radio Shows this week such as Shade 45 and Green Lantern's Invasion Radio on Sirius XM where he revealed some new infos about his 3rd studio album L.A.S.E.R.S., the CRS Project and the Kenna/Mike Shinoda collabo 'Resurrection' for the Music For Relief  Project and confirmed that he just turned over the completed L.A.S.E.R.S. material to his label, Atlantic Records. (No release date has been set yet.) He also revealed that the long-delayed CRS collaboration, featuring himself, Kanye West and Pharrell Williams, might soon see the light of day.
"Pharrell hit me the other day, and he was like, 'Yo, we really need to do this Child Rebel Soldiers project,' " the rapper said during his Shade 45 interview. "We did, like, four songs [so far]. So that's four songs of Lupe Fiasco that your punk ass don't got. Hopefully, it's coming soon. But I'm not gonna stray anybody off [their own projects] like that. Pharrell hit me the other day and said we need to go back into the studio and do some more songs. I don't know what Kanye's doing, but we'll figure it out." It's about time we hear some news about the CRS project after 2 years of silence.
Lupe revealed that 'I'm Beaming' is now officially the first single and that it's being a forced single since it leaked last Christmas. "I think there's some people that sold a lot of records that kinda burned their candle at both ends…['I'm Beaming,'] just like it is with all my music, it's official now…It leaked out, so we had to chase it. It wasn't meant to be the first single, but it's the first look produced by The Neptunes — it's actually the first record on the album." Lupe did also a Freestyle on spot on Nas' 'The Flyest' beat produced by The Neptunes. He revelad afterwards that there will be Two Neptunes Tracks on L.A.S.E.R.S. "How many songs did The Neptunes produce for the album?" Lupe: "One,Two we did like about Four, but Two made the album".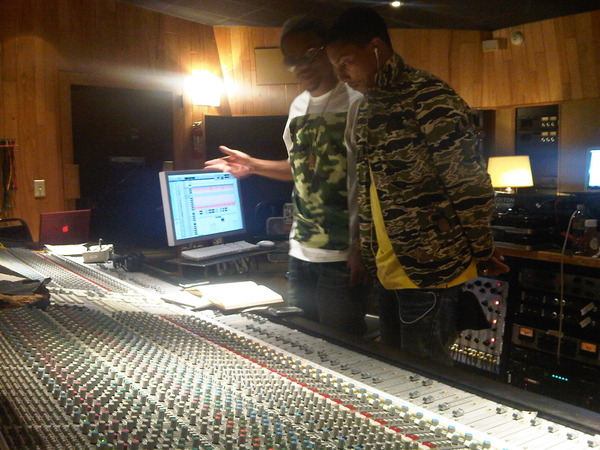 Lupe also took the credit for reuniting The Neptunes on the album. Besides that Lupe revealed that Kenna will be featured on the album including King David, Soundtrakk, Danjahandz, 1500 Or Nothin', Candy Pie and Pooh Bear. The supergroup CRS first came to fruition from a song that appeared on a previous Fiasco mixtape. The rapper initially put together a track for himself to feature West and U.K. artist The Streets. When the British rapper never got back to him, however, West forwarded the song to The Neptunes producer. From there, the collabo took on a life of its own."Pharrell came up with the idea — 'Let's do a group, Child Rebel Soldiers,' " Fiasco told MTV News in April 2008. "So I did a song.
Took Thom Yorke's 'Eraser,' cut it up, put 'Us Placers' on it, because I was going to do a mixtape called Us Placers and remake Thom Yorke's album [The Eraser] and Radiohead's stuff. I sent the record out, and it was initially supposed to have Kanye, and I wanted The Streets. The Streets, I got no response. He asked me to do the song for one of his artists. Then Kanye jumped on it and was like, 'I'm going to send it to P.' Then P sent it back, and it was like, 'This is the first song right here. Let's do it.' That was, like, a year and a half ago, and the whole time we've been figuring out what to do."
Lupe Fiasco – L.A.S.E.R.S. (Love.Allways.Shines.Everytime. Remember.the Smile.) (2010)
Producers & Guets: King David (5), The Neptunes (2), Soundtrakk (1), Danjahandz (1), 1500 Or Nothin'(1), Kenna, Candy Pie, Pooh Bear, Kid Cudi…
Confirmed Tracks:
– I'm Beaming (The Neptunes) (Single)
1. Lupe Fiasco – The Flyest (Freestyle)
2. Lupe Fiasco Talking About The Neptunes
3. Lupe Fiasco Talking About Resurrection
4. Lupe Fiasco Talking About CRS
Lupe Fiasco On Invasion Radio With DJ Green Lantern

*lupefiasco-lupend.blogspot.com
*mtv.com
*youheardthatnew.com