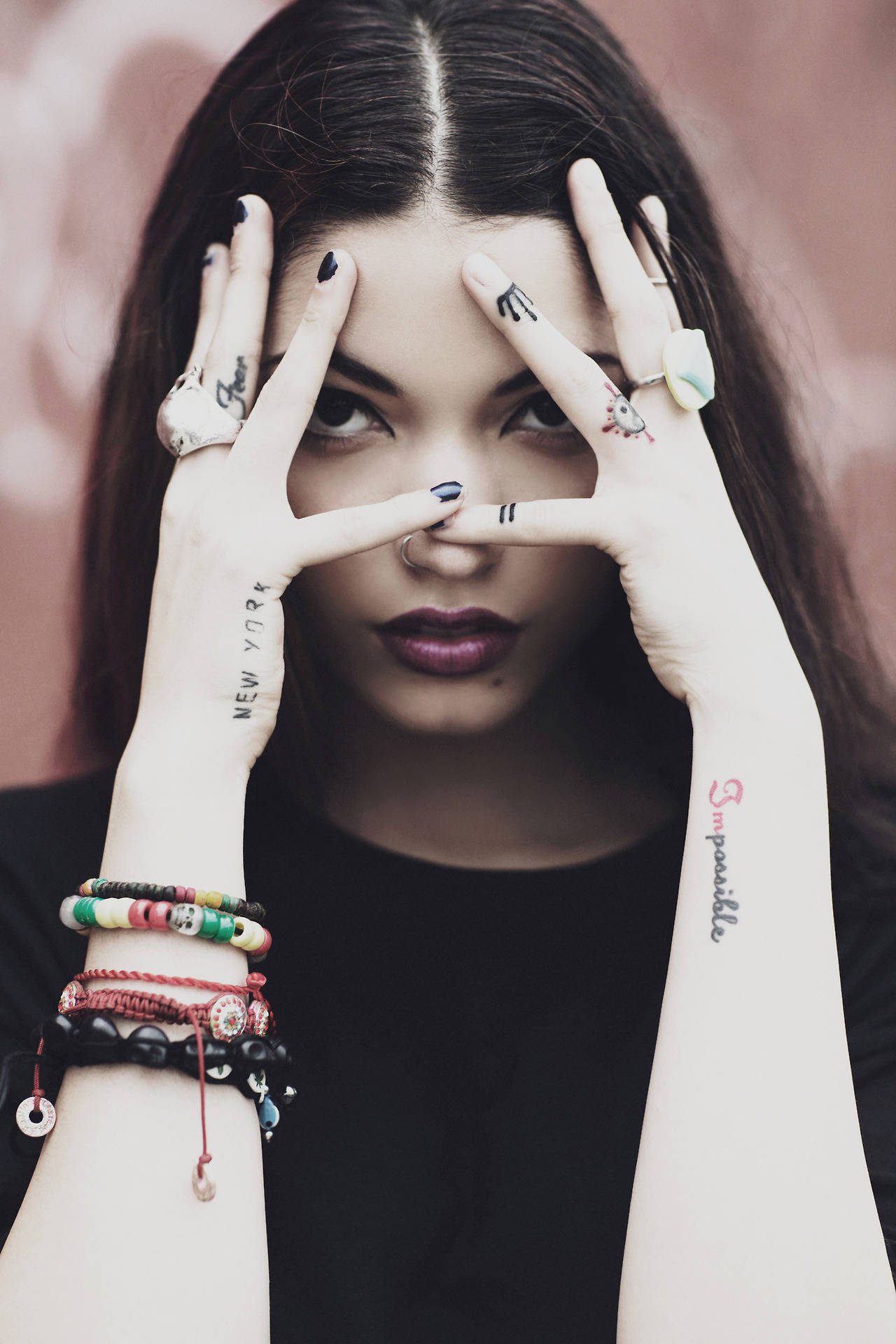 Espiritu Libre
Hailing from the worn streets of South Brooklyn as the daughter of salsa musicians, Maxine Ashley's culture is her liberation. Her hair is pink, well half of it at least, and her spirit is alive to the ethos of life. Her fans adore her. She's a YouTube sensation, capturing you in four-minute life cycles. Honestly, she doesn't even have to be singing for you to love it. The flexibility of her sound from video to video is woven together with the autonomy of her charisma (which is showcased beautifully in the beginning of her videos with a playful gangsta, "Wassup YouTube!" shoutout.)
Ashley bolsters an impressive 60 videos on her YouTube page with an audience of more than 3 million lifetime views. Most videos are of her singing covers; or hanging out with Pharrell; or creating choreographed laser shows using neon finger gloves. No matter. Whatever the video, you get to hang out and live vicariously through her for a few minutes at a time each week.
Maxine is set to release her mixtape, "Mood Swings" and an album later this year. WTU spoke with the quite approachable and almost coy young starlet to answer our questions about how she's preparing to take over the viral world while embracing the indulgence of her youth.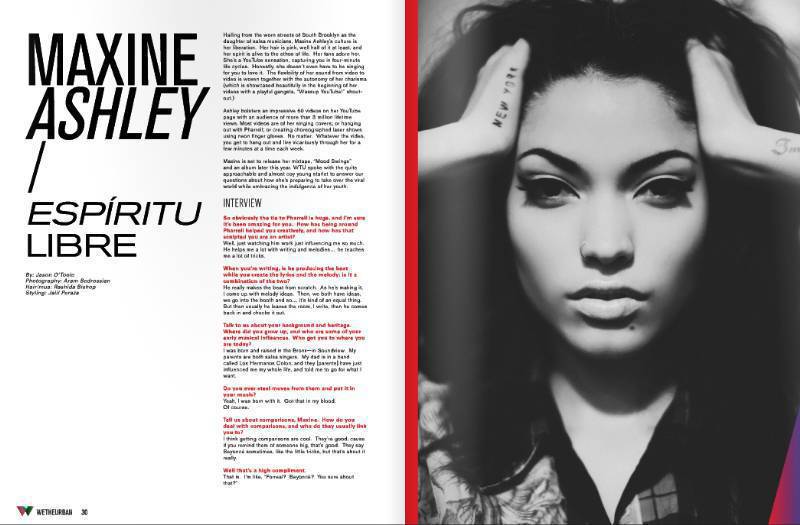 So obviously the tie to Pharrell is huge, and I'm sure it's been amazing for you. How was being around Pharrell helped you creatively, and how was that sculpted you as an artist?
Well, just watching him work just influencing me so much. He helps me a lot with writing and melodies… he teaches me a lot of tricks.
When you're writing, is he producing the beat while you create the lyrics and the melody; is it a combination of the two?
He really makes the beat from scratch. As he's making it, I come up with melody ideas. Then, we both have ideas, we go into the booth and so… it's kind of an equal thing. But then usually he leaves the room, I write, then he comes back in and checks it out.
*twitter.com/maxineashley
*maxineashley.tumblr.com