Pharrell Williams & Cara Delevingne Star In Chanel's New Movie, Due December 1st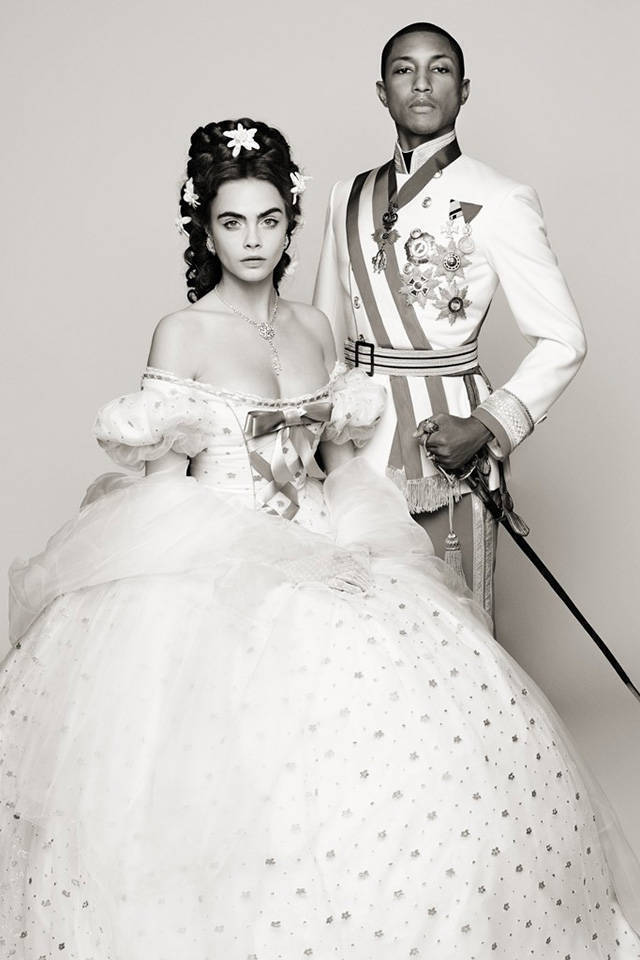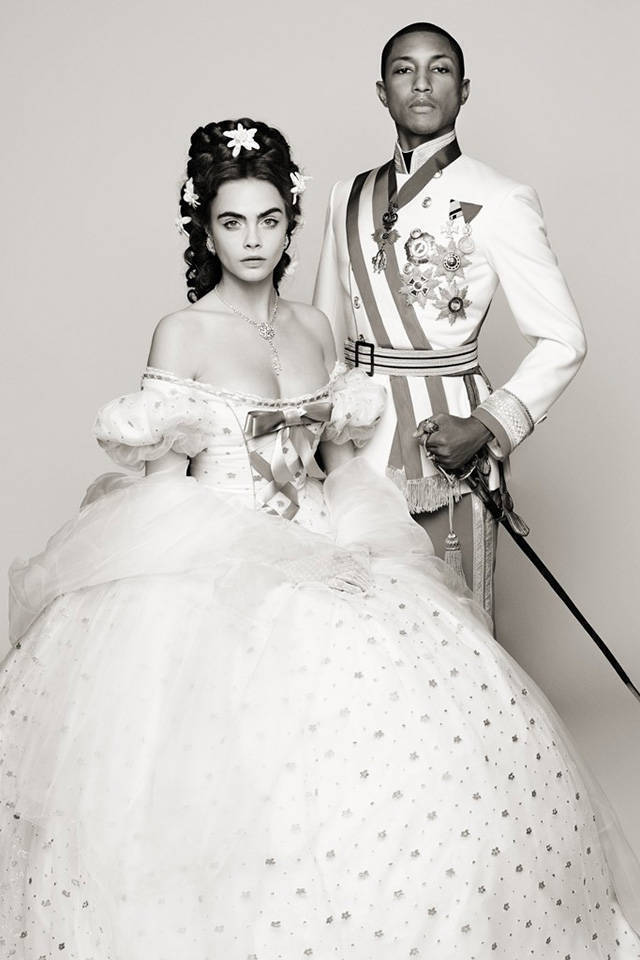 Ahead of Chanel's latest Métiers D'art collection showing in Salzburg next week, a period set video – meant to evoke an Austrian hunting lodge, from a country that brought about The Sound of Music – Karl Lagerfeld has created a film that is suitably stars today's biggest music star, and fashion's most recognisable model, side by side – Pharrell Williams and Cara Delevingne.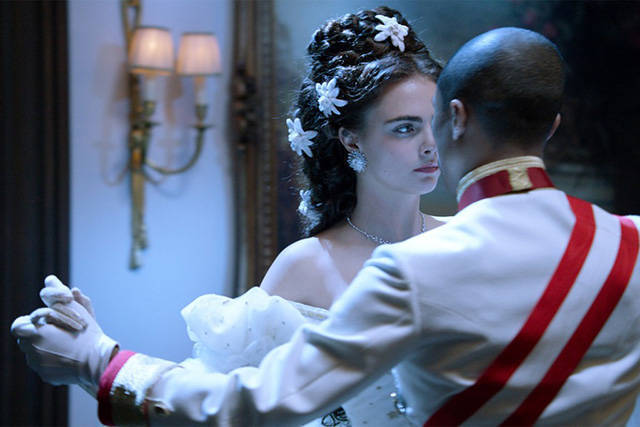 Williams actually composed an original song for the film, CC The World – and sings it with Delevingne, whose voice is impressive. Having starred as Coco Chanel in The Return film for the Paris-Dallas collection last year, actress Geraldine Chaplin is back in this one, entitled Reincarnation, and re-enacts a key episode in the designer's colourful life, specifically vacationing at an Austrian resort in 1954.
Pharrell With Karl Lagerfeld & Gabrielle Chaplin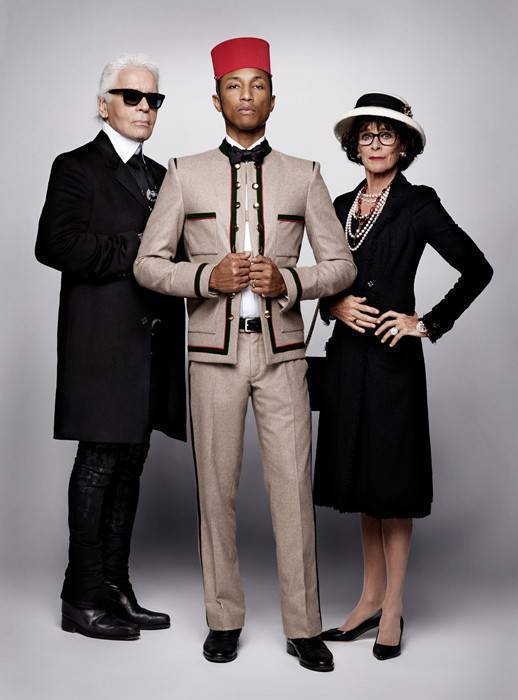 When she supposedly became enamoured by the jacket worn by the hotel's elevator operator, played by Williams. Delevigne's character is that of a dreamed up version of Empress Elisabeth of Austria by the porter character, but it's best you watch for yourself to discover the plot… But back to the garments and it's said that the porter's jacket style, with contrasting trim and pockets, become the 'Chanel jacket', a fashion icon today.
Pharrell, Cara Delevingne & Karl Lagerfeld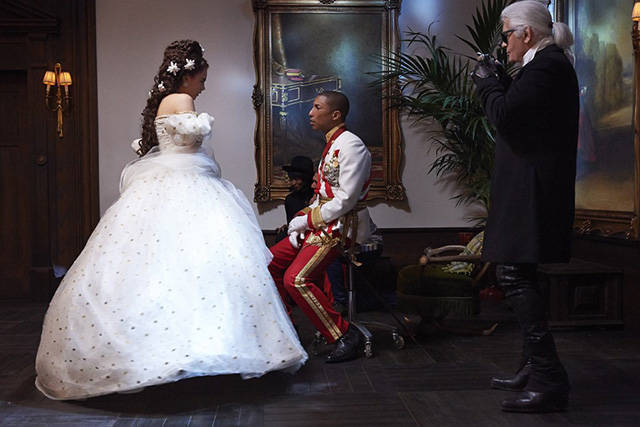 Although this is far from a serious fashion retrospective, unlike some of the other movies made to accompany Chanel's Métiers d'art shows since 2008, always conceived by Lagerfeld. "It's not meant to be a historical reconstruction or something heavy like that. This is light and funny." He went on to explain, "it's a modern way to communicate. I like to do very short movies. I have no time and no patience to do a feature film. After two days, I want to do something else."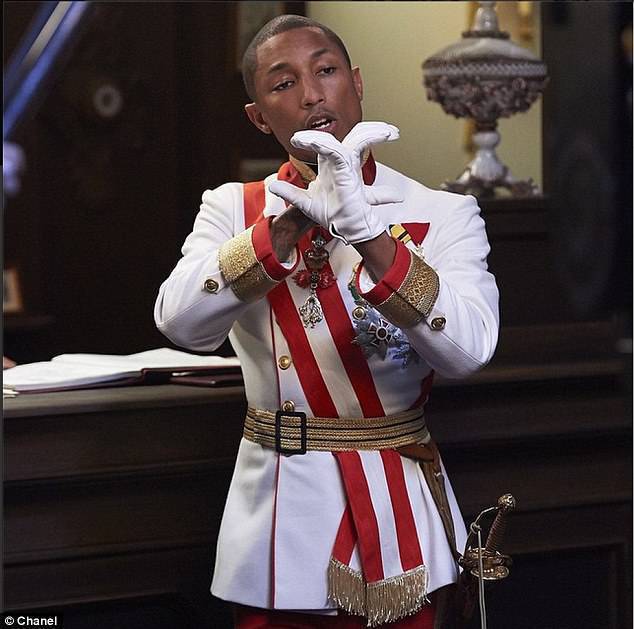 Reincarnation (Teaser) (2014)

*buro247.com
*glamourmagazine.co.uk