'Something In The Water' Festival Adds Diddy, Snoop Dogg, Usher & Gwen Stefani To The Line Up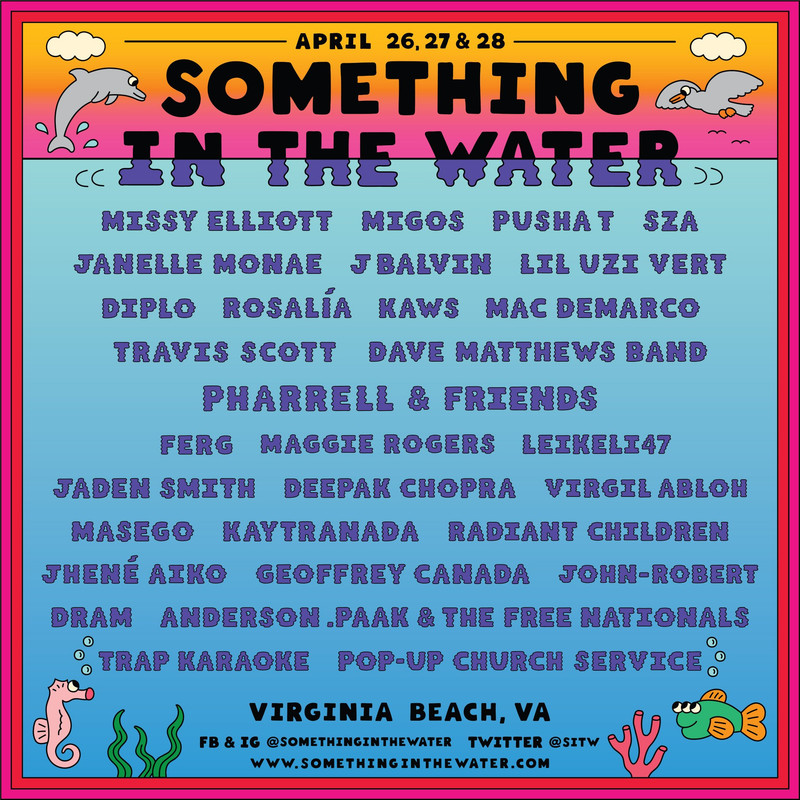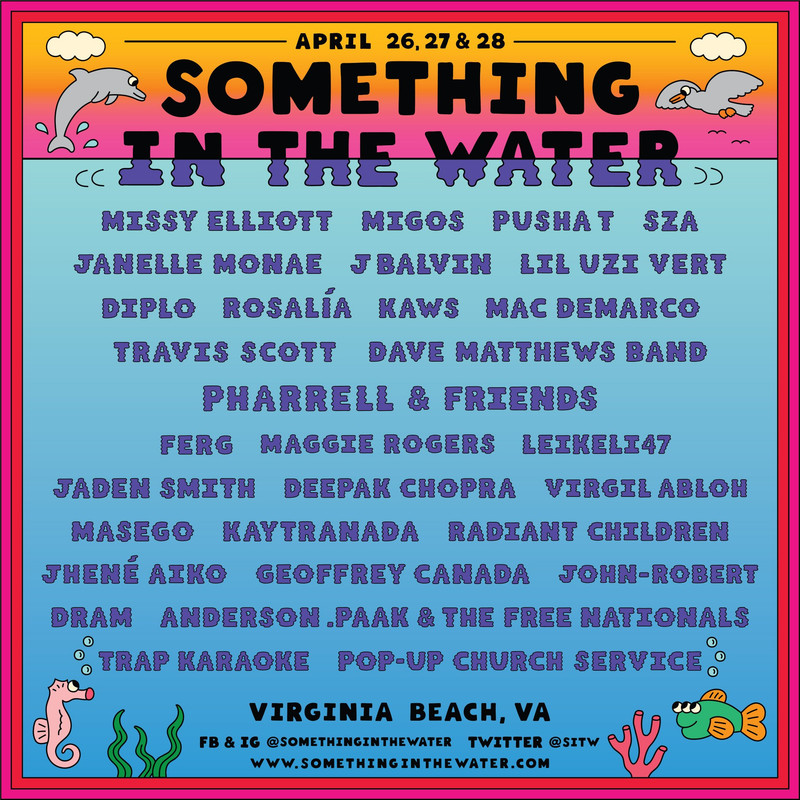 Festival-goers can add Diddy and Snoop Dogg to the list of musicians they'll see at the Something In The Water festival late next month. Usher and Gwen Stefani have also been added to the list. The new names were released early Friday morning, drumming up excitement before tickets went on sale at noon. Early bird general admission passes started at $150 and VIP passes started at $450.
The three-day festival put together by Virginia Beach native Pharrell Williams will be at the Oceanfront from April 26-28. Organizers said as many as 25,000 people a day could attend. This week, the city of Virginia Beach also signed on to sponsor $250,000 toward the festival through tourism investment funds.