Travis Barker Talks Learning From Pharrell Williams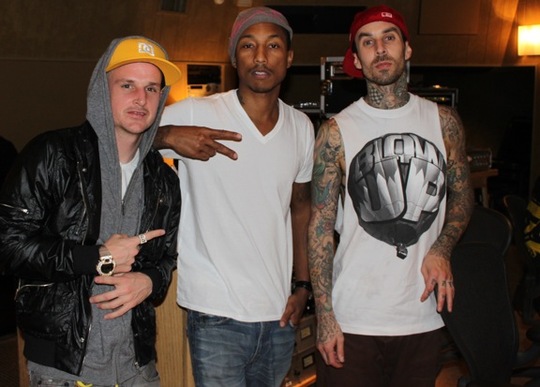 Rob Dyrdek, Pharrell Williams & Travis Barker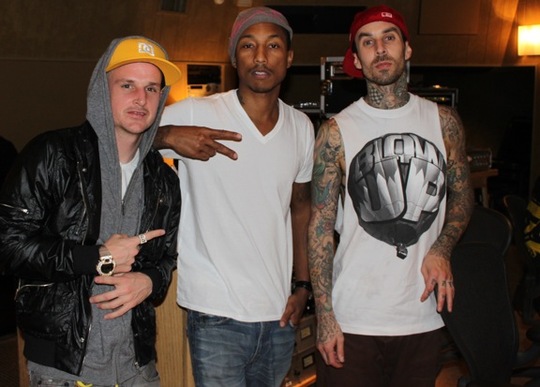 SPIN sat down with Travis Barker to talk about his upcoming projects as well as what he's learned from watching Pharrell, and why 2019 is a great year for artists who dare to dream.
You've worked with so many artists across such a breadth of sounds and styles. Are there people you've collaborated with whose creative approach resonated with you or taught you something?
Being in the studio with Pharrell is really inspiring. He could have the most generic sounds pulled up, just putting ideas down, and it automatically sounds good because it's Pharrell. I don't even know how to explain it.I've learned over the years that ideas are key. If you're building a track, you can put a million ideas down–put whatever, put 10 ideas down, and then maybe you need three or four sounds in the entire track or beat. Just start taking away, start muting things, figure out what works. Just be creative, be spontaneous, and have enough musical knowledge to get your ideas recorded, and you're straight.