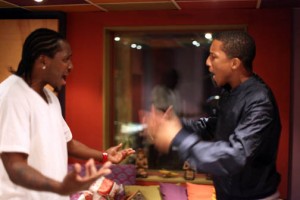 OK, this gotta bet he best interview this year out. You gotta read this. An amazingly long (and insightful!) interview with Clipse member Pusha-T, the rapper known to his family (and probably no one else) as Terrence Thornton. After the jump, the Virginian gets into what it's like to have Kanye West as one of your biggest fans, the frustrations of disappointing people by not rapping about crack and being an angry gangster all the time, why regionalism in American hiphop excites him so much, and, fascinatingly, the songwriting philosophies of close colleagues The Neptunes.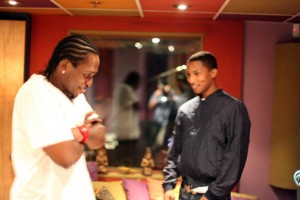 Seattletimes: Alright, we're recording.
Pusha T. Alright.
S: So what was it like working with Rick Rubin?
P: He appeared to be everything I thought he was. Very insightful, very much so a hiphop purist. And very no-frills. That guy is very simple. Simple and bare-bones, especially about the music. We didn't produce anything with him. We met him in Malibu and hopped in his Range Rover, and he put his driver out the car, and just played the whole album. And just sat there and totally talked to us, said, "Make sure everything you do on this album, you love." He was like, "I don't want to talk about sales or any of that."
S: So what kind of relationship did you have with him during the creation of "Till The Casket Drops"?
P: Not much at all. As we heard it, he just listened as a fan: "Oh, man. This is hot, this is crazy…. I love what I'm hearing, and whatever else you do, make sure you love it." And that's it.