Pharrell Williams, Miley Cyrus & Tyler, The Creator In The Studio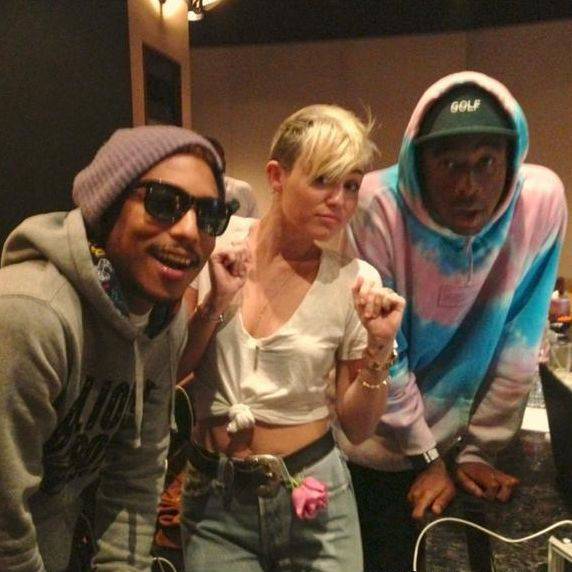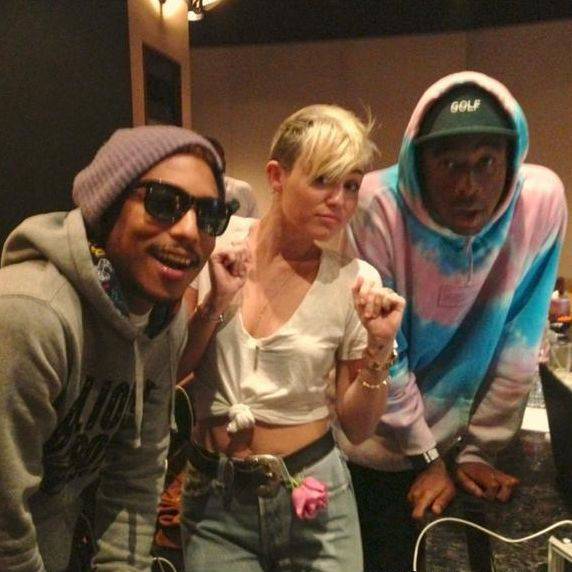 Despite the twitter comedy with Miley Cyrus and Tyler, The Creator after her new hair cut, they hit the studio together with Pharrell last night but there are no words of a collaboration but still, that would be a nice combo right there. "You can't deny what @Pharrell and I have together. #LOVE=MAGIC #bigbrother4life," Cyrus tweeted on Saturday (Oct. 27) after spending some time recording new tracks.
So what happened was that Miley Cyrus got a kind of crazy new haircut months ago, that found her basically chopping off most of her hair. Odd Future leader Tyler, The Creator must have seen some of the photographs that same day, because he sent out some tweets about it like, "She Was Like 'Hey, i Wanna Do Something Different…..Fuck Me Up Real Quick.'" Lol.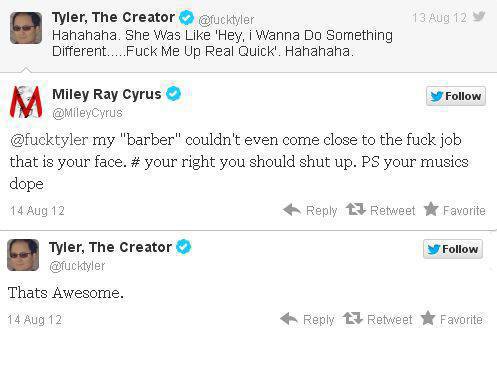 *twitter.com/pharrell
*huffingtonpost.com