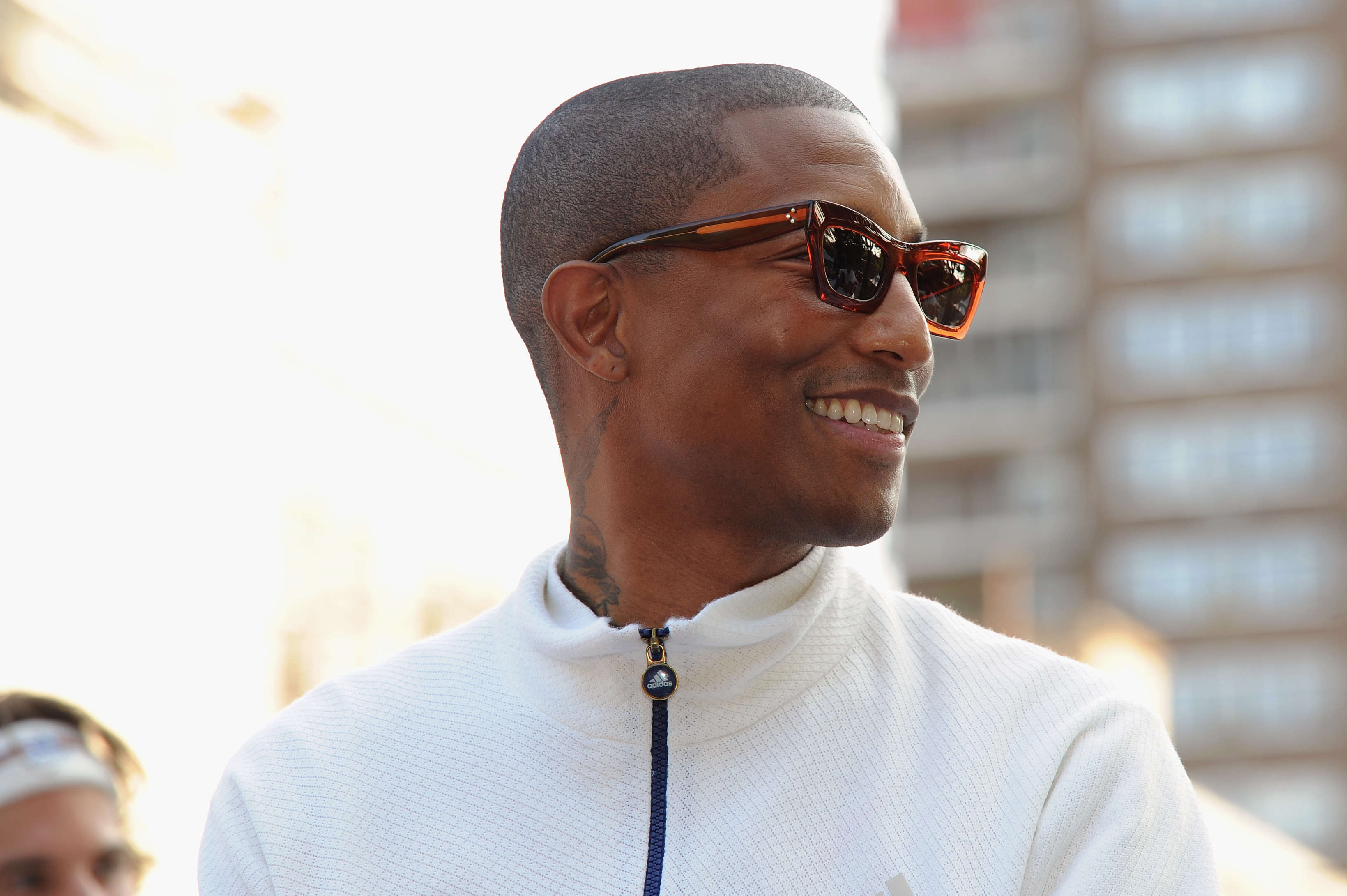 With his recently launched Adidas Tennis collaboration, the musician talks 70s swag and the importance of giving back to the community. Music legend and master of it all, Pharrell Williams needs little introduction. Most of the time, he doesn't even need a last name. Although most recognised for his work in the music industry, his role as a multi-talented artistic savant has deeply entrenched him within the world of fashion as well. Aside from a long-standing partnership with adidas, he has modelled for Chanel, designed shades for Louis Vuitton, co-owns G-Star RAW and co-founded Billionaire Boys Club.
Over the weekend, he launched his newest collaboration with Adidas Originals for AW17. Just in time for the US Open, the tennis collection includes a line of men's and women's clothing and footwear. With the overall aesthetic harkening back to the 70s golden age of the sport – when players graced the courts with a certain ethereal grace and je ne sais quois – Pharrell lends his sophisticated-cool medley of swagger and style to the brand.
In conjunction with a New York City-wide campaign called 'Don't Be Quiet Please', Pharrell's launch includes a manifesto for social change and activism. With a partnership to establish a tennis scholarship for kids and a donation to the NYC Parks for a tennis court restoration, Pharrell has used the power of his platform as a vehicle for giving back to the community and "encouraging all to believe in their voices and be loud in inspiring change through love," according to the official messaging. Here, DazedDigital.com talk to Pharrell about the inspiration for the collection, the political message he wanted to drive home, and because we had to ask, his skincare routine.
How did the collaboration with Adidas come about and why did you want to work on this specific project?
Pharrell: This happened because I wanted to do more in the sports and performance sector of Adidas's business and I wanted to work with players. What excited me about tennis in the lexicon of its scoring system is the word 'love.' We need more of that right now. There's so much oppression and repression in this country, for so many different groups of people. At any opportunity that I get to inject a message, hidden in it – not so surface, but hidden – then I'm going to jump on it. Working with tennis gives me such a sophisticated opportunity to push the word 'love.'