Pharrell Wins 'Solo Artist Of The Year' GQ Award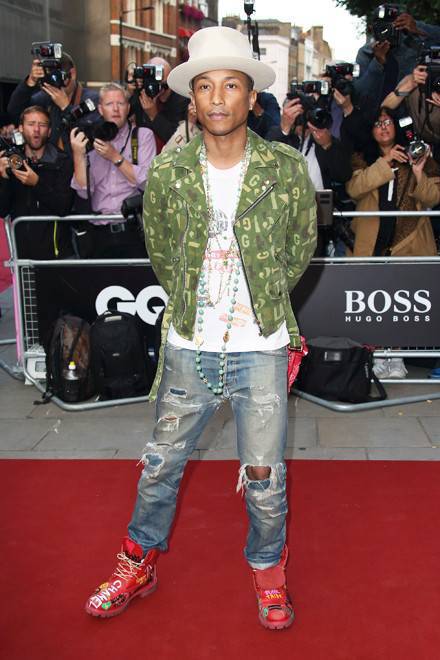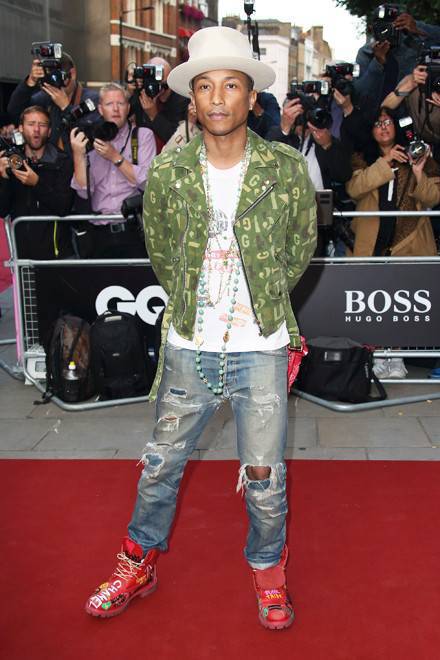 Pharrell won the 'Solo Artist Of The Year' Award at the GQ Awards Tuesday in London. "I know you guys are, like, 'enough – we get it, you're happy'. I don't really deserve best solo artist. My team, my friends and my family deserve this award because it was a collective effort. I also want to take this moment to acknowledge Yves Carcelle," says Pharrell. Besides that, Kim Kardashian and Pharrell were involved in a minor mishap.
Pharrell, Kanye West & Kim Kardashian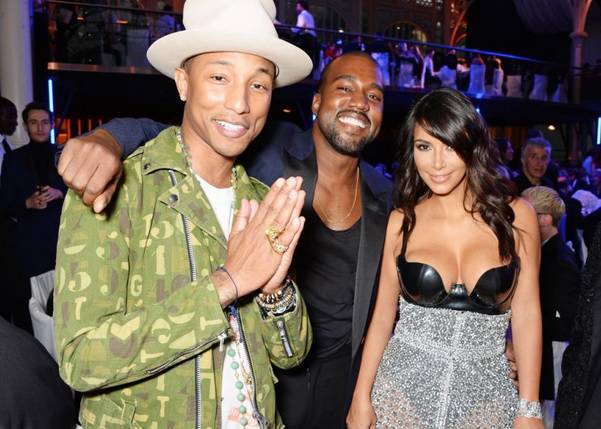 The 33-year-old brunette beauty, who was named "Woman Of The Year", was accidentally handed the "Solo Artist Of The Year" award meant for Pharrell. Kardashian was even photographed posing with the mixed-up statue while in the press room.
*n-e-r-d.skyrock.com
*nydailynews.com
*gq-magazine.co.uk
*mirror.co.uk
*red-carpet.de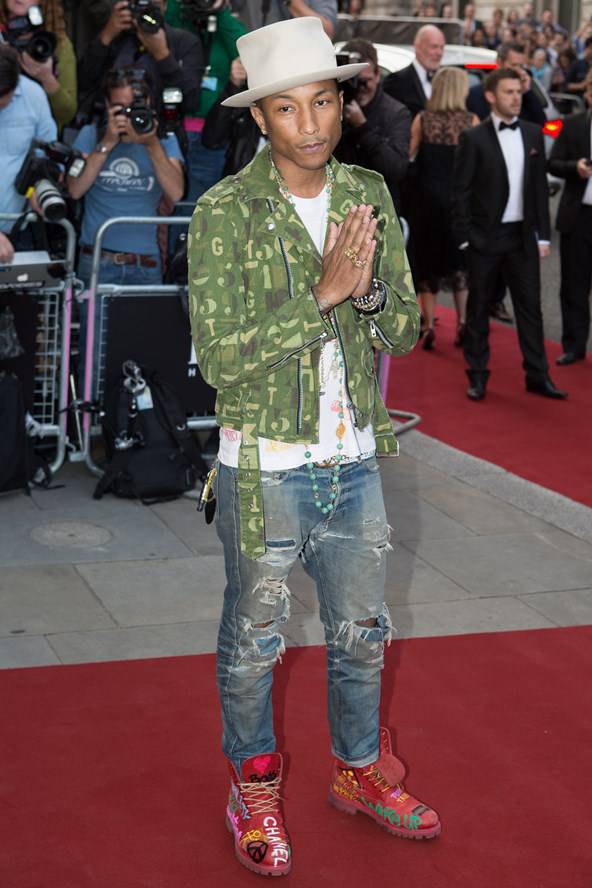 Lewis Hamilton, Pharrell & Kanye West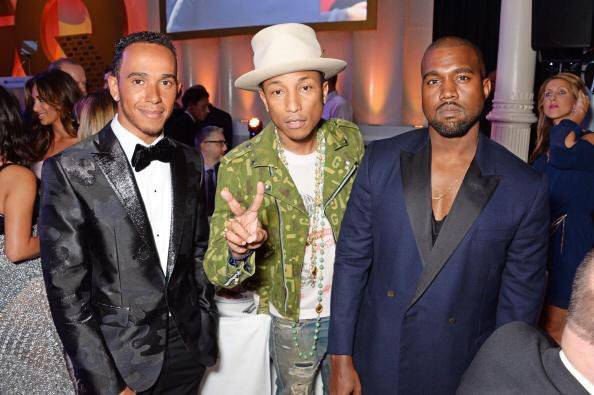 Barbara Bach, Ringo Starr & Pharrell