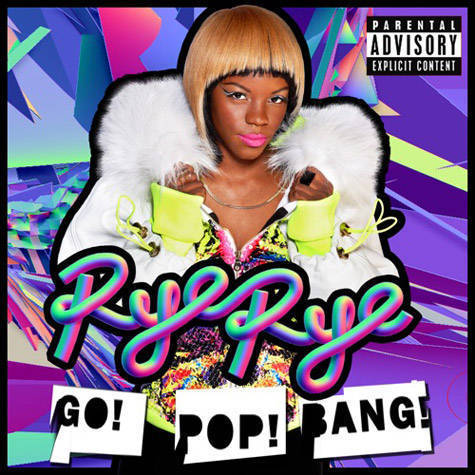 Here are the official credits via iTunes to Rye Rye's 'Shake Twist Drop' produced by The Neptunes, thanks to Borsboom.
Rye Rye – Shake Twist Drop (The Neptunes)

Posted: April 30th
Here is The Neptunes track off Rye Rye's debut album 'Go! Pop! Bang!' that comes out on May 15th. The tune is very Sri Lankan/Indian influenced which reminds me of M.I.A.'s Bird Flu, which is freaking awesome ! Check it out below, and make sure to get it on iTunes where you can also preview Rye Rye's whole album, including the Christian Rich produced tune 'Dance' that is also available below for a preview. Open iTunes to preview, buy and download music at iTunes, thanks to Borsboom.
Rye Rye – Shake Twist Drop feat. Tyga (The Neptunes) (12′)

Rye Rye – Dance (Christian Rich) (12′)

Rye Rye – Go! Pop! Bang! (2012) (May 15th)
Drop
Holla Holla
DNA feat. Porcelain Black
Crazy Bitch feat. Akon
Hotter
Sunshine feat. M.I.A.
Boom Boom
Better Than You feat. M.I.A.
Never Will Be Mine feat. Robyn (R3hab Remix)
Dance (Christian Rich)
Shake Twist Drop feat. Tyga (The Neptunes)