Pharrell & Chad's 2017 Projects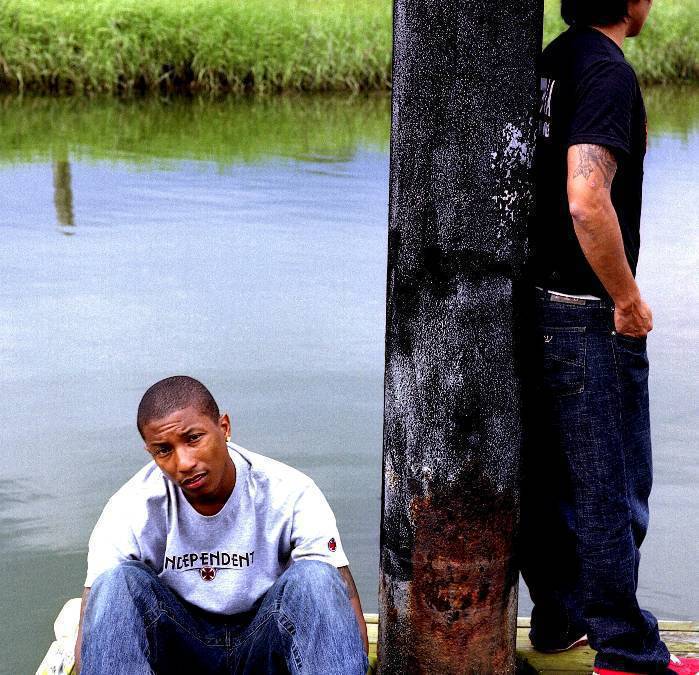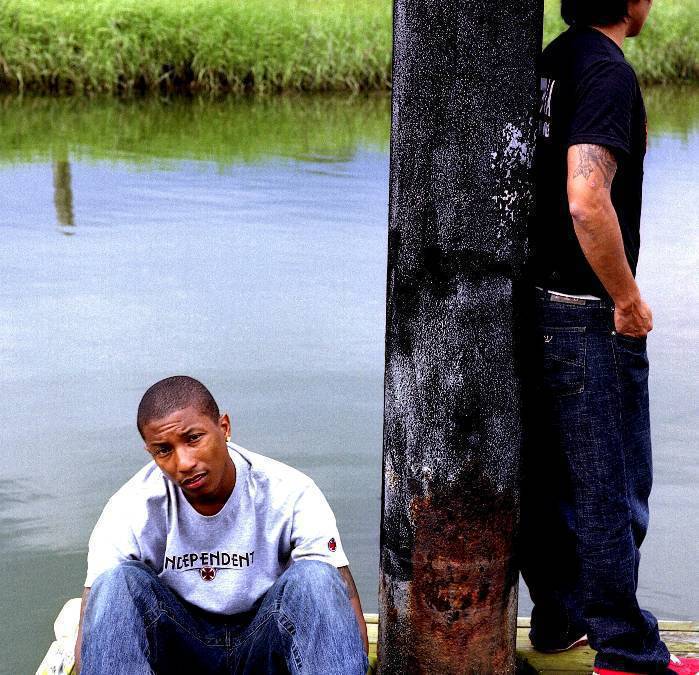 The Year 2017 is looking real good for The Neptunes. When we talk about their upcoming projects, there are several project that we can look forward to. One of the projects is N*E*R*D. Pharrell confirmed several times this year that there will be a new N*E*R*D album in the way, then there is Pharrell's Third Studio Album, but I don't think that will release this year, and his Soundtracks to Despicable Me 3 and Roxanne, Roxanne.
But my favourite Project is Justin Timberlake, The Neptunes and Justin Timberlake have been in the studio to work on a new album which we hope that it'll be released in 2017, here are some more Highlights for the year 2017. After Pharrell's Asian trip this year, he's been with several Asian artists in the studio including BILLIE IDLE®, G-Dragon, BIGBANG, KINGMCK and T.O.P. Other highlights include Robin Thicke's new album 'Morning Sun', Pusha T.'s 'King Push', No Malice's 'Let The Dead Bury The Dead', Mystikal's new album, Missy Elliott's new album, debut albums by Maxine Ashley, Kap G and BIA, and Christina Aguilera's new album, Check out all Upcoming Projects below.
2017 Projects
Belly
Untitled
– Untitled *
BILLIE IDLE®
Untitled
– Untitled *
Beyoncé
Untitled
– Donk feat. The-Dream
– Wake Up
(Produced By Pharrell Williams)
Knock On Wood (Mixtape)
– Untitled *

Big Sean
I Decided
– Untitled *

Chance The Rapper
Untitled
– Untitled *

Charlie Puth
Untitled
– Untitled *
Chic
It's About Time
– Untitled *
Christina Aguilera
Untitled
– Give Me Power **
(Produced By Pharrell Williams)
Cris Cab
New Beginnings
– Untitled ****
Darius Scott
Untitled
– Untitled *
Fabolous
The Young OG Project 2
– Untitled feat. Ne-Yo *

Francesco Yates
Untitled
– Untitled *
Flo Rida
The Perfect 10
– Untitled *
G-Dragon, BIGBANG & KINGMCK
Untitled
– Untitled **
Haim
Untitled
– Untitled *
(Produced By Pharrell Williams)
Jeremih
Later That Night
– Untitled *
Justin Timberlake
Untitled
– Untitled *
Kap G
Debut Album
– Untitled feat. Gwen Stefani ***
(Recorded 7 Tracks)
Kelly Rowland
Untitled
– Untitled *

Kenna
Songs For Flight
– Untitled *
(Produced By Chad Hugo)
King Los
Untitled
– Untitled **
Kirko Bangz
Untitled
– Untitled *
Liam Payne
Untitled
– Untitled *
Maxine Ashley
Debut Album *
– Maxine Hustlin' (The Streets) (Pharrell Williams)
– Best Mistake feat. Pharrell (Pharrell Williams)
– Ringpop (Pharrell Williams)
– Drop 'Em (Pharrell Williams)
– Purple Sky (Pharrell Williams)
– Stylin' (Tommy Tysper)
– Sailboat feat. Kendrick Lamar
– Somewhere, Somehow (Pharrell Williams) *
Missy Elliott
Untitled
– Untitled ****
Mystikal
Untitled
– Untitled *
Nico & Vinz
Untitled
– Untitled *
No Malice
Let The Dead Bury The Dead
– Unttiled **
Pharrell Williams
3rd Studio Album
Confirmed Credits:
Arturo Sandoval *
– Untitled *

Roxanne, Roxanne OST **
Despicable 3 OST (June 30th) *

Pusha T.
King Push
– Untitled feat. Dej Loaf *
– Untitled ***
Ray J
Untitled
– Untitled *
Rizzle Kicks
Untitled
– Untitled
(Recorded 4 Tracks) *
Robin Thicke
Morning Sun
– Untitled *
T.O.P
Untitled
– Untitled *
Tori Kelly
Untitled
– Untitled *
Wale
Untitled
– Untitled *