The Neptunes Upcoming Projects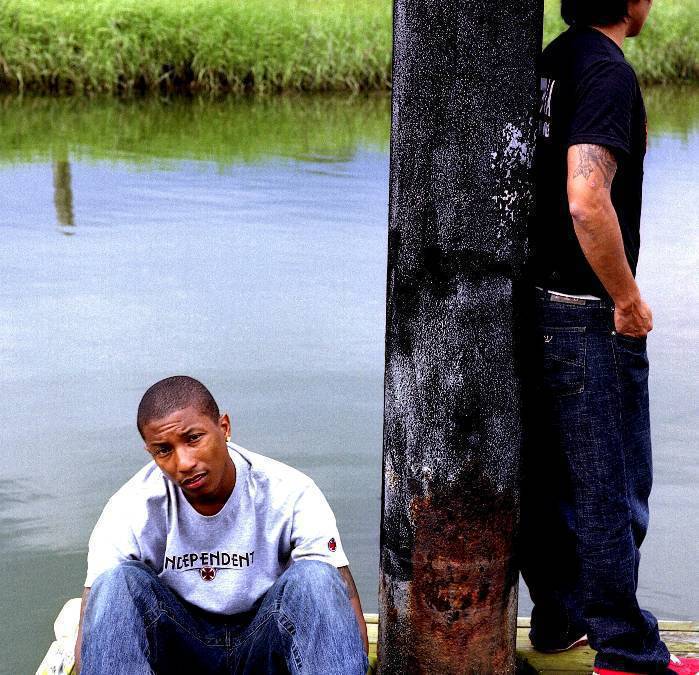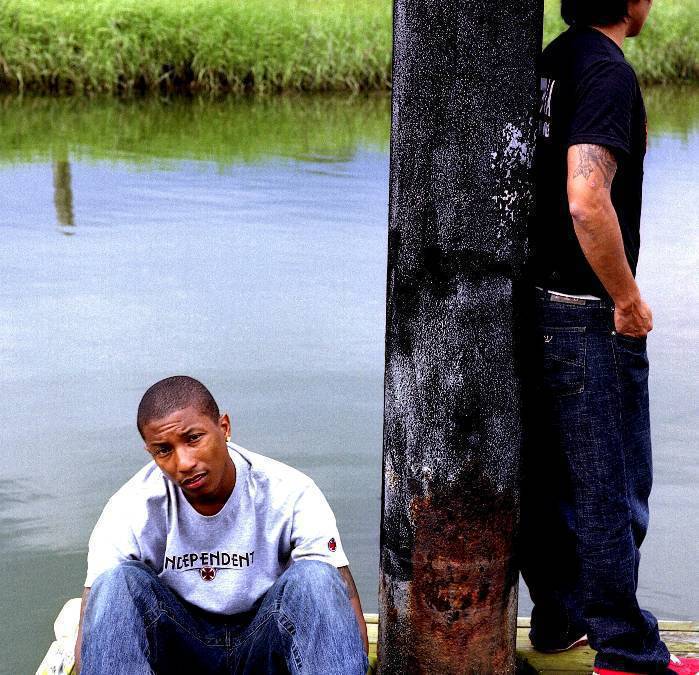 Hi guys and welcome to 2015, sorry for the late post, I've been really busy and haven't had any time to update the site but I've managed to make the most complete Neptunes Discography ever here and on the Wikipedia Page, and I created a new Page here on the site called The Neptunes Singles/Videos which shows you all Singles with or without an Official Music Video with credits by Chad Hugo and Pharrell Williams or The Neptunes. So what's the most exiting Project you looking forward to this year, well all of us would say straight up the N*E*R*D Project, The Spongebob tunes sound really awesome and It would be amazing to have a new album by the trio, but I don't think there is a new album in the works, I would love to though.
So there is the Debut album by Bia with the snippets we already heard with 'Spend It', 'Around The World' and 'Medusa', there is a collaboration with Christina Aguilera in the works and and new collaboration with one half of Chester French D.A. Wallach for his Debut Album. Then there is a new collaboration with Diddy for his 'MMM' album, new Frank Ocean, which allegedly Pharrell did the 'Intro' to his new album, then a new Fabolous featuring Ne-Yo, and a Flo Rida collaboration plus there are those 8 tunes with rapper Future that Pharrell recorded, Gunplay's 'Living Legend' album is about to drop with 'Steel Drums' featuring Pharrell and another Untitled record with Big Sean.
Then there is Gwen Stefani's new album with 2 confirmed tracks from the album called 'Whoa' and 'Heart Shape' and producer Hit-Boy is releasing his Debut Album too. Jamie Foxx is coming with a new album with the tune 'Tease', French artist JR has a project coming out with music by Pharrell, Hans Zimmer and Woodkid. Mexican rapper Kap G is coming with his Debut Album with 6 tracks including a collaboration with Gwen Stefani, and we really hope Kenna will actually start working on his 6 year old project 'Songs For Flight'. King Los has been in the studio with Pharrell and another Debut Album I'm really looking forward to is by my favourite i am OTHER artist Leah LaBelle with the Pharrell and JD's 3 years delayed album.
Ludacris is coming with a new album with the Pharrell single 'Chance To Win' and there is a possibility that we see 'Pink Slime' coming out actually this year with 'Dreams' featuring Pharrell and 'Table' plus other 6 recorded tracks by Mac Miller. Madonna is coming in March with a new album, but it looks like none of the tracks we've mentioned before made the final tracklist of her 'Rebel Heart' album, Meek Mill has a tune with Pharrell on his 'Dreams Worth More Than Money' project and Maxine Ashley will try to release also her Debut Album this year with 5 confirmed Pharrell productions called 'Maxine Hustlin' (The Streets)', 'Best Mistake' featuring Pharrell, 'Ringpop', 'Drop 'Em' and 'Purple Sky'. Mike Posner is coming with his 'Pages' album with 8 recorded tracks by Pharrell, and a new No Doubt album is in the works which should have a Pharrell collaboration on it.
OverDoz has 2 tracks with Pharrell for their Debut Album, and ofcourse how could I forget, the Pusha T. album 'King Push' where Chad and Pharrell worked on it exactly a year ago. Then there is The Minions Score by Pharrell and Heitor Periera and a whole album by Snoop Dogg with Pharrell for the 'Bush' album including collaborations with Stevie Wonder, T.I.'s two new albums should release this year, the 'Paperwork: The Return' and 'Love & Liability' with 21 Recorded Tracks, and Usher is coming with a new album called 'UR' that has the 'Year Of The Horse' tune that supposed to be the best tune on the album, anyways, make sure to check out the whole Upcoming Projects below or Here.

Here are all Upcoming Projects by The Neptunes, as Williams or Hugo, or both.
Updated: February 2nd, 2015
Added Last: Despicable 3
2017 Projects
Pharrell Williams
Despicable 3 (June 30th) *

2015 Projects
Beyoncé
Untitled
– Donk feat. The-Dream
– Wake Up
(Produced By Pharrell Williams)
Bia
Debut Album
– Untitled *
Bootsy Collins
Untitled
– Untitled *
Christina Aguilera
Untitled
– Untitled *
D.A. Wallach
Debut Album
– Untitled *
Diddy
MMM
– Untitled feat. Pharrell *
Frank Ocean
Untitled *
– Intro feat. Pharrell (4:34)
Fabolous
Loso's Way 2: Rise To Power
– Untitled feat. Ne-Yo *
Flo Rida
The Perfect 10
– Untitled *
Future
Untitled
– Untitled *
(Recorded 8 Songs)
Gin Wigmore
Untitled
– Untitled *
(Produced By Chad Hugo)
Gunplay
Living Legend *
– Steel Drums feat. Pharrell
– Untitled feat. Big Sean
Gwen Stefani
Untitled *
– Whoa
– Heart Shape
(Produced By Pharrell Williams)
Hit-Boy
Untitled
– Untitled feat. Pharrell *
Jamie Foxx
Untitled
– Tease *
Jeremih
Late Nights
– Untitled *
JR
Untitled
– Untitled *
(Composed By Pharrell, Hans Zimmer & Woodkid)
Kap G
Debut Album
– Untitled feat. Gwen Stefani *
(Recorded 6 Tracks)
Kelly Rowland
Untitled
– Untitled *
Kenna
Songs For Flight
– Untitled *
(Produced By Chad Hugo)
Kiersey Clemons
Untitled
– Untitled *
King Los
Untitled
– Untitled *
Kirko Bangz
Bigger Than Me
– Untitled *
Leah LaBelle
Debut Album *
(Produced By Pharrell Williams & Jermaine Dupri)
Lion Babe
Untitled
– Untitled *
Ludacris
Ludaversal
– Chance To Win *
Mac Miller
Pink Slime *
– Dreams feat. Pharrell
– Coffee Table
(+ 6 Tracks, Produced By Pharrell Williams)
Madonna
Rebel Heart (March 6) *
– Back That Up
– Take It Back
– Take A Day
– Untitled
Max Schneider
Untitled
– Untitled *
Meek Mill
Dreams Worth More Than Money
– Untitled *
Michael Etheridge
Untitled
– Untitled *
Maxine Ashley
Debut Album *
– Maxine Hustlin' (The Streets) (Pharrell Williams)
– Best Mistake feat. Pharrell (Pharrell Williams)
– Ringpop (Pharrell Williams)
– Drop 'Em (Pharrell Williams)
– Purple Sky (Pharrell Williams)
– Stylin' (Tommy Tysper)
– Sailboat feat. Kendrick Lamar
Mike Posner
Pages
– Untitled *
(Recorded 8 Tracks)
No Doubt
Untitled *
– Untitled
OverDoz
Untitled
– Untitled *
(Recorded 2 Tracks, Produced By Pharrell Williams)
Pharrell Williams
Minions Score/Soundtrack (July 10th) *
(Produced By Pharrell Williams & Heitor Periera)
Dope OST
(Recorded 4 Tracks)
Pusha T.
King Push
– Untitled *
Sammy Adams
Debut Album
– Untitled *
Snoop Dogg
Bush *
– Untitled feat. Stevie Wonder
– Untitled feat. Fam-Lay & Bia Landrau
Surkin
Untitled
Untitled feat. MSSL CMMND *
(Produced By Chad Hugo & Daniel Biltmore aka MSSL CMMND)
T.I.
Paperwork: The Return & Love & Liability *
– Trap Nigga Hustle feat. Pharrell
(+21 Tracks)
The Wrestlers
Untitled
– Untitled *
(Produced By Chad Hugo)
Tori Kelly
Untitled
– Untitled *
Trae Tha Truth
Banned
– Untitled *
Travie McCoy
Untitled
– Untitled *
Usher
UR
– Year Of The Horse *
Vince Staples
Summertime
– Untitled *
(Produced By Chad Hugo)
WatchTheDuck
Untitled
– Untitled *
2013 Projects
Austin Paul
Untitled
– Untitled *
B.o.B.
Untitled
– Untitled *
Brandy
Untitled
– Untitled *
CurT@!n$
Untitled
– Untitled *
Elhae
Untitled
– Untitled *
Foxy Brown
Untitled
– Untitled *
Jezus Hernandez
Untitled
– Untitled *
Justin Bieber
Untitled
– Untitled *
Lauriana Mae
Untitled
– The Winners *
Netta Brielle
Untitled
– Untitled *
(Produced By Pharrell Williams)
Raphael Saadiq
Untitled
– Untitled *
Rakim
Untitled
– Untitled *
Rockie Fresh
Untitled
– Untitled *
(Produced By Chad Hugo)
Solange
Untitled
– Untitled *
The Skins
Untitled
– Untitled *
(Produced By Chad Hugo & Daniel Biltmore aka MSSL CMMND)
2012 Projects
Astro
Untitled
– Untitled *
Brianna Perry
Untitled
– Untitled *
CJ Holland
Untitled
– Untitled *
Corinne Bailey Rae
Untitled
– Untitled *
(Recorded 2 Tracks)
Da Professor
Untitled
– Untitled *
DJ Luciano
Untitled
– Untitled feat. Pharrell *
Glenn Morrison
Untitled
– Untitled *
Hamilton Park
Untitled
– Untitled *
Little Tribe Pow
Untitled
– Untitled *
(Produced By Chad Hugo)
Paper Diamond
Untitled
– Untitled *
(Produced By Chad Hugo)
Professor Green
Untitled
– Untitled *
Swizz Beatz
Haute Living
– Untitled *
2011 Projects
Austin Brown
Untitled
– Untitled *
DJ White Shadow
Untitled
– Untitled *
(Produced By Chad Hugo)
Jared Evan
Untitled *
– Show Me Some Love
– Black Clouds
(Former N*E*R*D Tunes)
No Planes In Space
Debut Album *
– Untitled feat. Kevin Rudolf
(Produced By Chad Hugo)
Pharrell Williams
Voltron: Defender Of The Universe Score *
Young Dose
Untitled
– Untitled *
2010 Projects
Bomshel
Untitled *
– Untitled
(Produced By Chad Hugo)
Doug E. Fresh
Untitled
– Untitled *
Hot Rod
My Life
– Untitled *
JoJo
Untitled
– Kiss & Tell
– Shades *
(+3 Tracks, Produced By Chad Hugo)
Matthew 'Mdot' Finley
Untitled
– Untitled *
Pharrell Williams
Super Freak: The Rick James Story Score *
(Produced By Pharrell Williams & Hans Zimmer)
The Smeezingtons
Untitled
– Untitled *
(Produced By Chad Hugo)

2009 Projects
Avery Storm
Shotgun Love
– Untitled *
Chase & Status
Untitled
Untitled *
J-Menace
CoExist
– Untitled *
(Produced By Chad Hugo)
Kaz James
Untitled
– Untitled *
(Produced By Chad Hugo)
Raquelle Gracie
Untitled
– Untitled *
(Recorded 2 Tracks)
2008 Projects
Apl De Aps
Untitled
– Untitled *
(Produced By Chad Hugo)

DJ Free
Debut Album
– Untitled *
Jamelia
Rebel
– Untitled *
Vishal Shekhar
The Bollywood Project
– Untitled *
2007 Projects
Bishop Lamont
Untitled
– Untitled *
(Produced By Chad Hugo)